Returns and refunds policy templates for online shopping sites
In the world of eCommerce, we know this much is true: If you sell online, you'll eventually encounter a customer seeking returns and refunds for items purchased at your store.But don't panic, take it personally, or assume shoppers are unhappy with your product or service. Returns also occur when a delivered item is damaged, clothing doesn't fit, or the item that arrived is not what customers thought they were buying.
No matter the reason, your policy and strategy for handling returns and refunds will impact customers' shopping experiences, shape their level of satisfaction and influence the likelihood of them becoming return shoppers.
Related: How to sell stuff online — A comprehensive guide for eCommerce success
Why have a policy for returns and refunds?
There are quite a few reasons you'd want rules in place for returns and refunds. These are some of the biggest ones among eCommerce merchants:
You want to inspire shopper confidence in your business, products and services.
You need to demonstrate your commitment to customer satisfaction.
You have an obligation to inform customers about their rights as part of the purchasing process at your business.
Related: 7 things to include in an exchange policy
What is included in a policy for returns and refunds?
A quick search will return several quality results for a return policy template. Your own policy should include the following information:
What form refunds take
The eligibility time frame for a return or refund
Any limitations on returned items
Additional costs associated with returns
Related: How your return policies can create trust and customer satisfaction
25 tips for implementing a policy for returns and refunds
Follow these tips for implement a returns and refunds policy that will work for both your business and your customers.
Policy format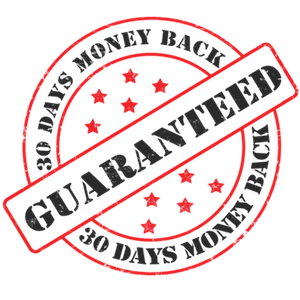 1. Avoid complicated legalese. Readers should be able to understand it without consulting a lawyer or dictionary.
2. Steer clear of demanding language implying a burden on the customer. Avoid terms such as "under any circumstances," "under no circumstances," "you are required," or "we are not responsible for."
3. State an effectivity date for returns and refunds. If you update your policy, plan ahead for a transitional grace period, and be prepared to honor the policy that was in effect at the time of purchase.
4. Maintain your brand voice. Whether casual and conversational, or formal and precise, make the policy consistent with your overall messaging style.
Related: What's your brand personality? Take our quiz to find out!
Other website considerations
5. Make your policy for returns and refunds easily accessible: Don't hide it where it can't be readily found.
6. Minimize the potential for returns and refunds resulting from the product not being what customers saw on your site. Accurate descriptions with photos can minimize accidentally purchasing the wrong item.
7. Brag about your flexible and accommodating policy on the home page, product pages, shopping cart and checkout pages. Your flexibility could influence shoppers still on the fence.
Related: What to include on 5 core website pages
Customer interaction
8. Even a clear, concise and well-written policy for returns and refunds should include customer service contact information for additional questions.
9. Make sure all staff members processing returns and refunds or interacting with customers are up to speed on your policies.
10. Enable customers to arrange their own returns and refunds or exchanges. Help them do it online and minimize their need to contact customer service.
11. Email customers when their returns and refunds have been processed.
12. If the return is prompted by your mistake (such as shipping something other than what was ordered, or it arrived broken due to your poor packaging), immediately take full responsibility and offer resolution without hesitation or argument.
Related: How to create the best retail customer service experience
Time frames
13. Specify refund eligibility timeframes with typically-used round numbers such as 30, 60 or 90 days. Make the timeframe reasonable and long enough for the customer to actually receive, open and try out the product.
14. Specify whether the return eligibility clock starts ticking on the date of purchase, shipping or receipt of the item.
15. Limited return time frames can discourage shoppers from planning ahead for holiday shopping, knowing that the item might not be gifted for a few weeks. Consider extending the holiday season return timeframe to mid-January.
Related: 11 steps to get your online store ready for 2018 holiday sales
Financial details
16. Specify how refunds and refunds are compensated. Do they receive a store credit or credit on the purchasing credit card? A replacement item? Is a restocking charge or processing fee subtracted from the refund amount?
17. Specify the time frame in which a credit or refund will be applied. Store credit can usually be available quickly. However, credit card issuers have their own policies affecting how quickly refunded money will be available.
Constraints
18. Notify customers if they must include a receipt or proof of purchase.
19. Specify if authorization is needed prior to an item's return.
20. Include details about the expected state of the returned item. Does it need to be in its original packaging? What about the original condition (e.g., unworn, unwashed, with tags attached)?
21. Stipulate if sale items are eligible for return.
22. Indicate whether digital products are eligible for refund under limited circumstances, such as when a download link isn't working.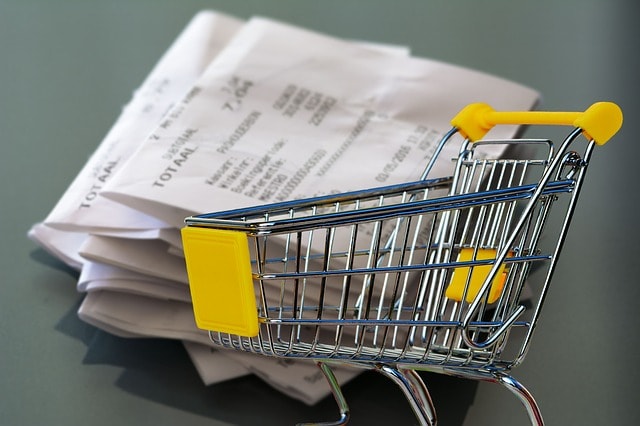 The physical return process
23. Don't sneak in unanticipated return costs. Articulate clearly if customers must pay for return shipping.
24. Make it easy for customers to find return shipping labels. Consider including them with shipped items, or offer the ability to print their own labels.
25. Specify if an online purchase is eligible for return at your retail outlet.
Related: What to include in your shipping policy for your retail business
Return policy templates
Several excellent online resources can help you create a policy that works for you.
TermsFeed
TermsFeed is a provider of trusted legal agreements for a number of business scenarios. The offer both a template and policy generator, allowing you to create a custom policy using their template. In addition, they offer both free and paid accounts, where premium (paid) accounts include additional clauses that can better protect your business interests.
Termly
Termly also provides a free template and generator for a comprehensive policy. The generator runs through a number of questions to gather specific details, and you'll need to create an account to receive the final product.
ReturnRefundPolicyTemplate.com
ReturnRefundPolicyTemplate.com provides a generator, as well as a number of examples in different formats, including word counts. The final document is downloadable as HTML or text.
Template.net
Template.net provides seven different templates in a variety of formats, downloadable as PDF or Word files.
In conclusion
Make sure your comprehensive, accommodating, readily found and easily understood policy for returns and refunds addresses the following:
Refund formats and options.
Limitations related to the item, its purchase and the return time frame.
Shopper responsibilities, including possible costs.
While you hope never to see returns and refunds, having your policy and strategy ready from the get-go will facilitate a painless process that keeps loyal customers coming back to shop another day.