Satisfy your CEUs for less
For many professions, even after you receive your certification or degree, your learning is not over. In fact, many professionals have to continue their education through — what else? — continuing education classes, also called Continuing Education Units (CEUs). But finding CEUs for less than a typical college class can be a bit difficult. This article should help.
5 ways to find CEUs for less
If your job requires regular Continuing Education Units to keep your skills sharp, you might find these money-saving tips useful.
Get someone else to foot the bill.

Shop around.

Pool your resources.

Ask your professional organization to help.

Approach a local college or trade school.
We'll look at several ways of finding CEUs for less in this article. But before we jump into our tips, let's define what CEUs are and who needs them.
What are CEUs?
CEUs typically focus on topics and subjects various professionals need to perform their duties and keep up with changes and improvements. For example:
Engineers can take classes on LEED (Leadership in Energy and Environmental Design) or utility microgrids.
Lawyers may take classes on elder law or digital forensics.
Nurses can take courses on HIV/AIDS treatment or advanced wound care.
Most professions that require CEUs do so in order to keep professionals up to date with the latest technology and developments. An engineer who graduated in 1992 wouldn't necessarily know about the same technology that a 2014 graduate would, unless they worked diligently to stay current with changes in the field.
CEUs are an excellent way to ensure everyone is meeting the certification requirements to maintain their state's licensing requirements.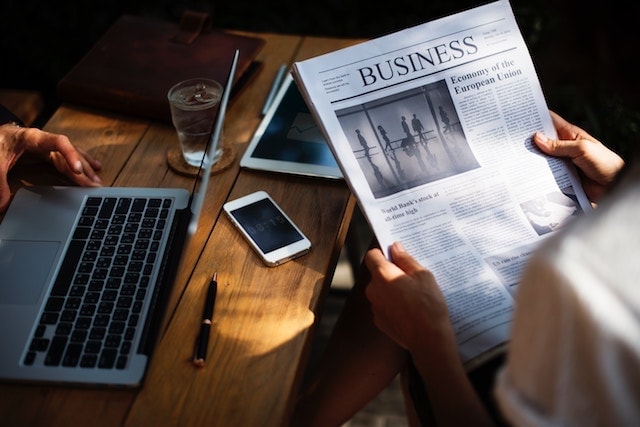 Now that a new year has begun, this is the best time to start working on your CEUs. Many professions, such as nursing, are required to complete their classes every two to three years so they can keep their licenses and special certifications active. The same is true for other professions as well, so you don't want to let your CEUs lapse.
Without CEUs, nurses and other professionals can be required to take refresher courses, disciplined, fined or even denied relicensure.
Each state's actual time commitments will vary. For example, nurses in Montana and Ohio are only required to complete 24 hours of CEUs every two years. Arkansas, California and Iowa require 30 hours every two years, while Washington requires 45, but nurses get three years to complete them. Mental health counselors in Washington need 36 CEU hours every two years, while those in Florida need only 30 for the same amount of time. You'll want to check with your state's licensing board and/or state government agency for your requirements and ways to fulfill them.
How to Find CEUs for less
CEUs can be a pricey venture, depending on your profession and the requirement that you take a particular class. Some CEUs might be more esoteric and can help you earn more money, but that means they could cost more. During my research, I found a few free CEU classes for different professions. It's just a matter of poking around to find CEUs for less money.
1. Get someone else to foot the bill
One method you can try is to see if your employer or union will pay for your CEUs. For one thing, they're not all just classes you have to sit in a classroom or watch online. You can often pick up some CEUs at conferences and training weekends.
Look for any professional associations and meetings in your area and see if you can get away for a couple of days.
You get to network with a few of your work friends and colleagues from the state or region, and pick up a few CEUs while you're there.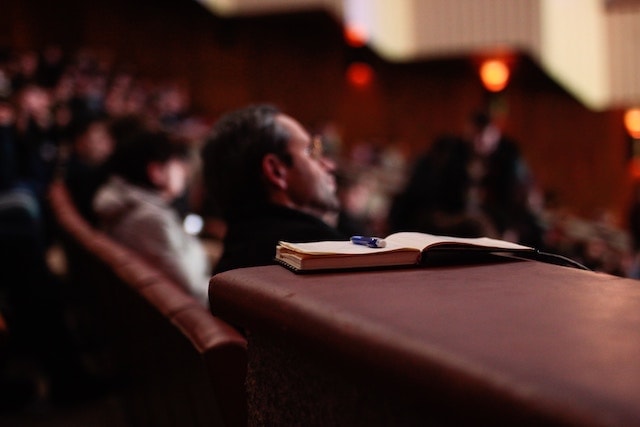 As a regular speaker at different conferences, I know some of my classes have been offered as CEUs for those professionals. I've spoken to attorneys, nurses, engineers, real estate agents and teachers. And they've been able to get those CEUs "for free" because they were already attending the conference at their employer's expense.
2. Shop around
If you're completing your CEUs at your own pace and on your own dime, there are certainly plenty of resources for finding inexpensive CEUs online. Maybe they're online videos or online classes, or they're classes available at a local university.
Do a web search for your particular occupation and "free CEUs" or "CEUs for less" and see what comes up.
Be sure to check with your licensing board and confirm that those free/cheap CEUs are actually recognized by your board. There are some — well, less-than-professional CEU companies out there. They may have the best of intentions, but if their CEUs are not recognized by your board, you've wasted time and/or money taking that class.
3. Pool your resources
You might be able to get a bulk discount by signing up for CEUs with work colleagues, especially if you work for a small organization or work on your own. The big companies always have an advantage because they can contract with the CEU providers for bulk discounts and provide (and pay for!) those classes for all of their licensed professionals.
Partner up.
But if you're a solo practitioner, you don't get those benefits. So maybe you can join up with other solo practitioners in your area and split the costs of those CEUs. Think of it as a professional co-op. You share the costs of CEUs, course materials and even instructors.
4. Ask your professional organization to help
Depending on your job, an industry organization might offer the classes you need, putting their members' buying power to work to get the bulk discounts on their behalf. And if your organization doesn't do that, wouldn't this be a great way to take the lead and become a resource and authority in your field as you spearhead this effort?
I've known organizations that would hold monthly meetings and hire a professional to offer the CEUs for less than a one-off. Plus, since some CEUs include a contact hour requirement — that is, a certain number of hours in class or in a hands-on activity — you can take a half-day or whole-day class over a weekend and meet those contact hour requirements.
5. Approach a local college or trade school
When I lived in Indiana, I taught several classes in the Adult Education department of our state's vocational college. Area businesses would ask the department to put together a class on a particular topic for their employees, and the school would recruit an instructor for the class and pay them. The business usually did it for their employees, but there's no reason a local chapter of a professional organization can't do that themselves as well.
Start planning now
With technology, laws and even society constantly changing, it's easy to get left behind in your profession. Through continuing education classes, you can not only maintain your professional standards and licenses, you might even find some new professional pathways open up because you have a new certification or new knowledge.
But you don't want to wait until the last minute before taking all your CEUs and earning your contact hours.
For one thing, the classes might be full with other people taking their own classes at the last minute. For another, depending on your occupation and state requirements, you could find yourself taking several classes all at once just to stay current. So the beginning of the year is the best time to start planning and scheduling when and where you'll satisfy your CEUs.
Editor's note: Keep a living record of your CEUs, along with other certifications and professional accomplishments, with a digital portfolio. You can have a sharable resume up on the web in under an hour with GoDaddy GoCentral.
Image by: Piron Guillaume on Unsplash