Selecting a WordPress theme: 10 critical features
Not all WordPress themes are created equal — and too many WordPress users buy the first WordPress theme they like. Looks matter, but it's what's underneath the design that matters more. Purchasing or installing a free theme built by an inexperienced WordPress theme designer can be an exercise in futility.
A poorly developed theme can cause all kinds of headaches, including:
problems upgrading from your current theme.
trouble leaving and switching to another theme.
potential for security vulnerabilities.
difficulties customizing your theme.
low visibility on search engines.
A competent developer might be able to correct many of these issues, but why not avoid them in the first place by selecting a WordPress theme that's as functional on the inside as it is pretty on the outside?
It's in your best interests to look for the following critical features when selecting a WordPress theme.
1. Responsive
Is the WordPress theme fully responsive for mobile sites? The documentation might state that the theme is fully responsive, but that doesn't mean that it is. Google offers a mobile-friendly testing tool that will assure that Google identifies the site as responsive for mobile sites. A satisfactory check ensures your site is visible in mobile search engine results — a growing source of traffic for many site owners.
More than
50 percent
 of all searches on Google come from mobile devices. Search results are limited to mobile-friendly sites.

2. Child theme
If you plan on customizing your WordPress theme, you want to avoid editing the core theme at all costs. Theme developers are now versioning their themes, supporting them, and providing updates when necessary. Some even respond to feedback and offer free upgrades or paid support subscriptions.
With security becoming more and more of an issue, having a child theme to modify your changes in is a necessity so you can continue to update the core theme when the developer fixes bugs or closes security issues.
3. Customization
Without a robust customization menu, you can easily get frustrated when attempting to update your theme settings.
4. Documentation
Select a theme with robust documentation or even videos that provide step-by-step implementation tips. Many themes package the documentation in with the theme, providing a robust implementation guide.
Some theme designers provide step-by-step videos for their customers to customize their themes. Do remember that if you're customizing a theme, the recommended approach is not to modify the theme itself, but create a child theme instead, as noted above.
5. Support
If you are unable to customize your theme or if you run into a bug where it fails to perform the way you had expected, where do you go for support? Be sure to identify the author, navigate back to their site, and ensure that they have recent and frequent updates regarding the theme.
Theme designers often host forums that you can join and open support threads or research responses from other users who had similar issues.
6. Frameworks
To expand the capabilities of their themes, theme developers build a Theme Framework into their theme. Theme Frameworks can have shortcode libraries, a variety of widgets, custom functions, script library integrations, and some other capabilities.
Theme Frameworks are advantageous because themes that don't use them often lack extensive capabilities.
One of the most popular commercial frameworks available is the Genesis Framework. Here's an overview of how it works:
7. Browser capability
You might be surprised to know that not every designer tests their theme across major browser versions. On desktop and mobile, those are Google Chrome, Internet Explorer, Firefox, Safari and Opera. Designers often ignore problematic browsers like Internet Explorer. However, IE continues to have a heavy base in the enterprise.
If you're building a site to attract corporate prospects, it better work (sigh) on Internet Explorer.
8. Plugin dependencies
Themes are beginning to include plugins that they require to enable some features. Pre-packaged plugins might sound like a great feature, but sometimes the plugin dependency includes a plugin for which you're required to purchase either a one-time license or an ongoing subscription.
Be sure to check the documentation and see that you don't need to purchase more licenses. It's not that you should avoid these themes — but you want to know the costs up front.
9. Page builders
Some themes look absolutely amazing when you view the site demonstration. However, when you open up a page for editing, you might find you need a proprietary or third-party page composer to build out the page. Some composers are fantastic, providing perfect layouts with minimal code or training needed. But other composers add hoards of unnecessary code and complexity that can cause massive dependencies down the road.
If you're building your sites heavily with page builders and visual composers, you may not be able to upgrade to any other theme that doesn't support them.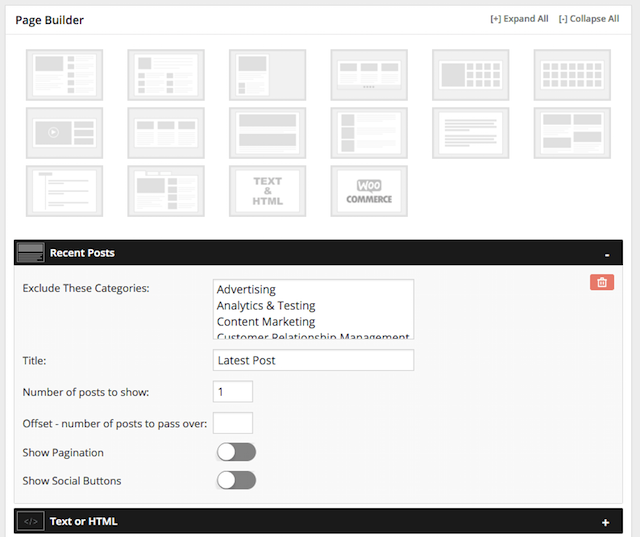 10. Search Engine Optimization
This might take a little extra analysis or even some help from a professional, but ensuring the template structure of your pages is programmed well is critical. HTML5 offers semantic elements like header, main, nav, article, section, aside and footer. These elements are outstanding for search engines because they're able to identify the content to focus on rather than extraneous elements that aren't critical on a page as a sidebar or a footer.
It's also important to ensure you're using heading tags (especially h1, h2 and h3) within the template. You should only have a single h1 tag, and then use h2 and h3 tags logically throughout the content. To identify this usage, you can view the source of the page using your browser and then search for the elements.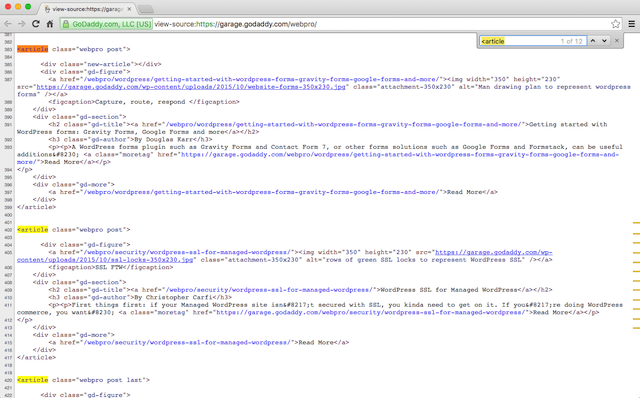 Of course, it's smart to take a look at the theme developer's ratings and reviews! If there's sales data as well, that's a great indicator of the popularity of a theme. And a popular theme is a fairly good indication of a theme that's well-developed.
Happy WordPress theme hunting!