How to sell health products on Facebook
Whether you're selling the latest stop-smoking aid or your own homemade aromatherapy candles for stress reduction, if you're not using Facebook to sell health products yet, you're missing out on potential sales. With nearly 2 billion monthly users, Facebook offers a massive opportunity to promote and sell health products and services and expand your reach on the web.
There are a lot of ways to use Facebook as a health product sales tool. Here are some ideas to help you get the most out of it.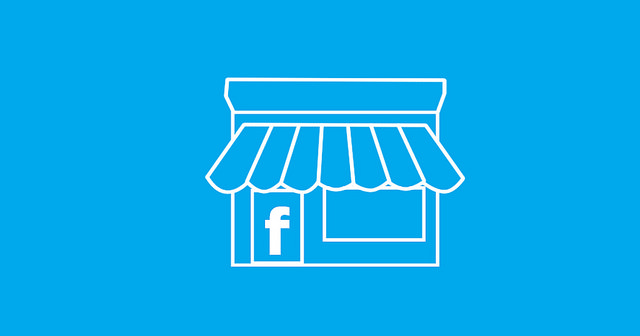 Set up a Facebook store
Start with a Facebook business page. It's the hub that gives your business a presence on Facebook. For step-by-step instructions on setting up a Facebook store, adding products and managing order fulfillment, check out this article on how to set up an online boutique with Facebook. You can connect your Facebook business page/store to your website's online store or let customers purchase products without leaving Facebook.
If you're handling fulfillment yourself because you have a small inventory of health products to sell or don't want to worry about running a warehouse and managing employees, check out Fulfillment by Amazon (FBA). When using FBA, you'll ship products to an Amazon warehouse — say, 100 tubs of your dye-free foot cream — and Amazon fulfills your orders and handles customer service and any returns. Of course, Amazon takes a cut, but you don't have to incur shipping costs. Bonus: When Amazon does the shipping, purchases can be eligible for free, two-day shipping through Amazon Prime.
Promote your affiliate links
If don't have any physical health products to sell, you can still use your Facebook business page to sell health products indirectly. Let's say you write about fitness products and make money with affiliate links on your blog or maybe you've written books about fitness gadgets that are listed on Amazon. You can use your Facebook business page to drive customers to your blog and, ultimately, to your affiliate links.
Tactic: When you write a blog post, affiliate link to as many products as you can that are relevant to the information in the post. Don't strive to sell, but to educate. Aim to create meaningful content to inspire action. How does your health product help solve a problem? Be original and helpful. Humor can also be a plus.
Get the word out about your health products
To make sure as many people as possible see your products, read your blog posts or take a specific action, you'll need to push out information to your customers. To get more followers and sales, create your own 25- to 30-second videos about your products with Facebook Live, which plays automatically when people see your video post.
Videos typically receive high levels of engagement.
Don't be afraid to mix things up: Create a variety of posts with photos, videos and CTAs.
Make sure you post frequently and consistently. To save your sanity, try to create a slew of health-product-related blog and product posts ahead of time and schedule them on Facebook and other social media, using a social media dashboard, such as Hootsuite or an online editorial and marketing calendar, such as Coschedule. You can also boost your posts on Facebook by choosing your audience and budget based on how many people you want to reach on Facebook and Instagram.
Create a Facebook ad
An even better option is to create a Facebook ad. It's a more targeted "pay to play" model that allows you to reach a more specific audience relevant to your health products. To get started, go to Facebook.com and select "create ad" in the dropdown menu on the top right. Choose your objective, such as "promote product catalog," "send people to your website" or "collect leads for your business." Then, create your ad.
Set sales benchmarks and monitor your Google analytics to measure your success. Use the Facebook Insights tab to get additional data, such as the number of page likes that occurred on your page, to better understand why consumers are or aren't converting.
Know the rules
When you sell health products on Facebook or any media, it's important to be honest. According to the Federal Trade Commission's (FTC) truth-in-advertising rules, your advertising must be truthful and not misleading. If you're selling a weight-loss supplement, for example, don't promise consumers that your pill will help them lose 20 pounds in a week. If you do make such a health claim, the FTC requires that it's backed up by sound scientific evidence. If you're selling a dietary supplement, be sure to check out the FTC's Dietary Supplements: An Advertising Guide for Industry.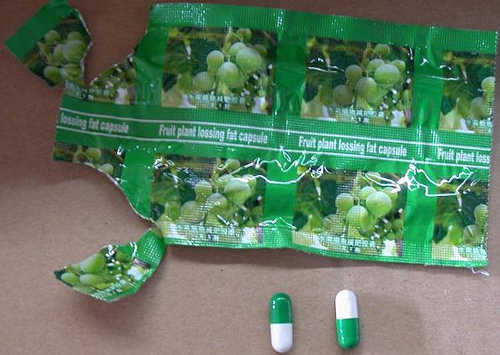 Start to sell health products on Facebook
Using Facebook to sell health products is an effective way to put your products in front of a captive, relevant audience. It takes very little time to set up and get the ball rolling — so, why not give it a shot? Share your experiences with selling on Facebook in the comments!
Image by: Wisconsin Department of Natural Resources via VisualHunt.com / CC BY-ND