Why you should support small businesses during the holiday season and beyond
Upcoming event: See how our commerce options can help your business adapt to the shifting landscape at GoDaddy Open 2021 on September 28.
Updated: Oct. 30, 2018
Confession: I'm a total Etsy junkie. Three-quarters of my necklaces and half my handbags are artisan-made creations sourced and bought through that gargantuan network of makers. I love searching through hundreds of storefronts for the perfect labradorite earrings or distressed suede hobo bag. I love the easy checkout, and I love feeling like my dollars are supporting individual designers all over the world. I love to support small businesses.
So as Small Business Saturday® approaches, I'm trying to change my ways to better support local businesses. Because as an entrepreneur myself, I appreciate the challenges of keeping a scrappy, low-fi business endeavor alive and kicking.
And conglomerate sites like Scoutmob, Fab and Etsy help, but can also hurt makers on the rise.
So if you want to shop local while helping those crafty artisans, consider buying direct from small business websites or from local retail stores.
Related: Attract customers to local shops with a strong online presence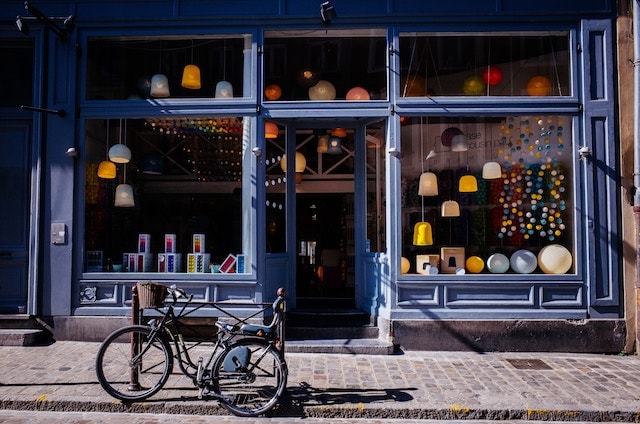 More money for the maker
Buying a hand-knit scarf through DaWanda feels good because you're supporting a talented fiber-smith who's making a living doing what she loves, right? Of course! And you wouldn't have found that scarf or knitter without DaWanda as your go-between.
But if you're pondering a second purchase from the same artisan, consider buying from her stand-alone site. Why? Because when you do that, she won't have to give DaWanda a cut of her profits.
Most artisan syndicates and flash sale sites take between 3 percent and 12 percent of list price.
And that doesn't include listing and occasionally hosting fees. Credit card companies and PayPal take another 3 percent or more, further chipping away at the seller's profit margins. When you purchase direct from a small business, that business gets to keep more of your money. Your support goes right to the source, which can make a huge difference.
Related: Sell crafts online with our start-to-finish guide
More profit makes growth possible
When you discover a small business that you absolutely adore, you want that business to thrive and grow. And many artisans and makers need the exposure that sites like Etsy and Big Cartel provide to launch their endeavors. But others are making amazing wares that aren't captured by user searches due to algorithm quirks. Or selling low-volume-high-price or high-volume-low-price goods that suffer under the cuts taken by the conglomerate.
A bigger chunk of profits in the artisan's coffers makes game-changing growth possible.
When you go to the small business and give ALL of your dollars to the maker, you help offset the costs of designing and running their stand-alone website. You also provide concrete support that can move small businesses toward larger goals like farming out production, creating more designs, or even securing a brick-and-mortar presence.
Related: 5 tips for adding an eCommerce shop to your brick-and-mortar business
More freedom and flexibility for the artisan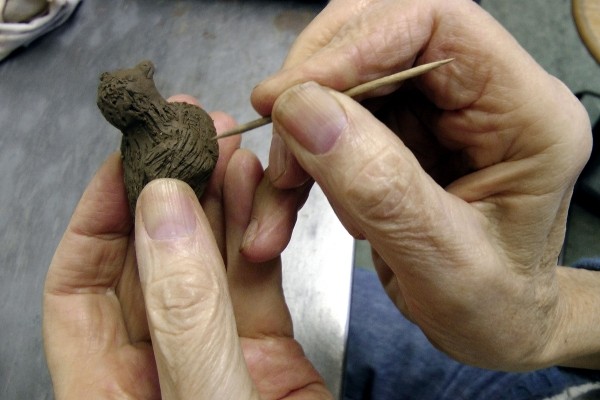 You'd love for that gifted knitter to email you with the occasional coupon or let you know about sales, right? Of course! If she sells on Etsy, that'll be tough to do since the site discourages vendor communication post-sale. In fact, most of the crafter conglomerate sites tie the hands of their vendors when it comes to individual promotions and marketing. And since all "shops" look exactly the same, it can be difficult for them to stand out.
Related: 3 Etsy branding essentials for shop owners 
Many makers also have trouble securing press coverage since editors vastly prefer stand-alone sites.
Having read extensively and spoken with several veteran artisans, it seems like maintaining a presence on a conglomerate AND creating an accompanying stand-alone site is the way to go. (One of my favorite jewelers does this, keeping a tiny group of products on Etsy and many more on her main site. Works like a charm for her.)
But, of course, this means twice the upkeep, additional hosting fees and the administrative headaches of juggling two online presences. All the more reason to FIND gorgeous wares through clearinghouse sites, then switch to purchasing direct when you're ready to shop again and buy your second item.
Editor's note: Want an easy-to-build online store that already has all the bells and whistles? Look into GoDaddy's GoCentral Online Store. Multiple payment methods, clean design, easy checkout — everything your customer could want and more.
Related: Customer loyalty 101: How small businesses can retain more loyal customers
Support small business, buy direct
I know, I know, it's more work and more hassle. But if you're truly dedicated to supporting individual makers, it's time to put your money where your mouth is. Support small business and buy direct. I will, too. Promise.