20 Small Business Saturday® tips to drive more sales in the new year
November 2020 marked the 10-year anniversary of an American Express campaign that encouraged holiday shoppers to shop local. They called it Small Business Saturday®. In lieu of shopping at "big box" stores on Black Friday or Cyber Monday, the idea is to celebrate small business and shop small the Saturday after Thanksgiving.
Just being a small business won't be enough to capitalize on the campaign. Given the number of companies competing for customer attention, a small business needs a marketing plan to get the most out of this nationwide event.
Fortunately, we've got you covered with these Small Business Saturday® tips and personalized insights from other small businesses about their strategies.
10 Small Business Saturday® marketing tips
There are many ways to make the most of Small Business Saturday® and these 10 tips can help get you started.
Create a digital storefront
Email your subscribers
Schedule a series of social media announcements
Post offers on Google My Business
Go old-school with flyers or mailers
Offer a special discount or promotion
Collaborate with other nearby businesses
Contact your local Chamber of Commerce
Follow best practices for a safe environment
Create blog posts targeting keywords
Let's dig in.
Create a digital storefront
Getting your business online is critical to serving customers in a socially distanced environment.
With online services like GoDaddy Website Builder, your business can create a modern, mobile-friendly website for free.
Then, selling anything to customers everywhere can become a reality on Small Business Saturday®.
Related: Sell your products on Facebook and Instagram
Email your subscribers
You're emailing customers regularly already, right?
Here's a tip: In the weeks leading up to Small Business Saturday®, mention the date often and broadcast your enthusiasm for small businesses — you want to share how this shopping day represents you as an independent merchant.
Consider including a discount code that subscribers can use on that day only.
Related: What every small business should know about creating discounts
Schedule a series of social media announcements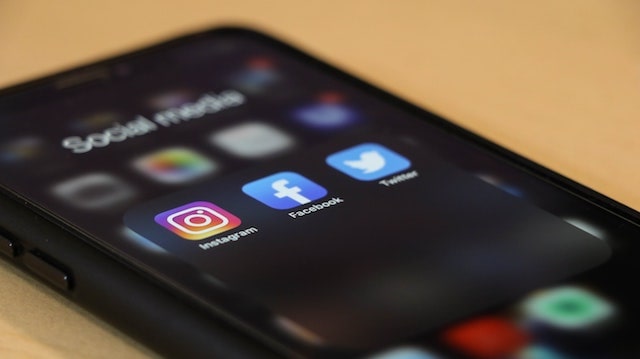 Time to throw your social channels into overdrive!
For two to three weeks leading up to Small Business Saturday®, build buzz through all of your active social media channels. To help spread the word, you could consider including the #ShopSmall hashtag, too.
Here are tips for a few social media posts that could be shared in the days leading up to the event:
Offer announcements
Hours of operation / how to make a purchase
Stories of your staff + business
Steps to satisfy and exceed safety guidelines
Photos of most desired and popular products
Be sure to include imagery as often as possible since photos grab user attention more effectively than text alone.
Related: 10 tips for creating share-worthy social media images
Post offers on Google My Business
Through a Google My Business profile, local businesses can create and share promotional sales or offers. Offer posts on a Google My Business profile work in a similar way to posting an event on social media. Offers require a title and start/end dates and times. Enhance them with elements like a photo, video, description, coupon code, link, and even terms and conditions.
The benefit of offers is that they appear near the top of the Business Profile on Google Search and Maps, which can improve your customer experience with information about your offer. They also appear with all other posts in the "Updates" tab, and a "View offer" action button is automatically added to the post to a built-in call-to-action.
If you operate a local business, leveraging your Google My Business profile is a must-do marketing tip for Small Business Saturday®.
Go old-school with flyers or mailers
If you can afford to go this route, it can be surprisingly effective.
Put some collateral together to encourage customers to shop local by visiting your store on that Saturday. Again, consider offering a special discount or promotion.
Related: How to choose the best marketing channels for your business
Offer a special discount or promotion
While Small Business Saturday® is about supporting and celebrating local businesses, a special discount or promotion may help attract customers to your store.
Get creative by bundling products into packages to move more inventory at a discounted price.
Offering a free gift with purchase can also go a long way in providing an added sense of value to customers.
By deciding to extend a discount or promotion on Small Business Saturday®, a small business can avoid deep discounting associated with Black Friday.
Collaborate with other nearby businesses
Even if you're a solopreneur, there's no need to go solo! There are plenty of opportunities to team up with other local businesses.
Partnering with other small businesses for events and promos helps you leverage your network and community. You can offer discounts to those who buy from multiple shops, create shop-hop activities, or just agree to promote each other in all of your individual marketing efforts.
Related: How to market a local business through strategic collaboration
Contact your local Chamber of Commerce
Even if you've never done so before, now's the time to connect with the Chamber of Commerce.
Ask how they're supporting small businesses on Nov. 28, and find out if anything is planned in your area that you can join or support.
If not the Chamber of Commerce, then there are several other local business associations who are eager to support businesses in their community.
Follow best practices for a safe environment
No matter the marketing tactic, the shopping environment for a customer needs to follow best practices for a safe environment.
These safety standards for customers apply to both physical and digital environments.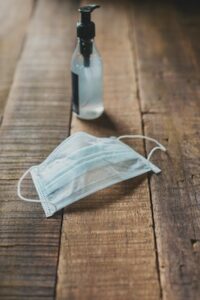 Digital environments? Yes, digital environments too. Simple website security precautions like SSL certificates help protect customer transactions and show visitors that your site is trustworthy.
The same mentality applies to physical shopping environments. Chances are, your small business may be well versed on social distancing precautions. If not, please take a look at the CDC guidelines to help protect yourself and others.
Create blog posts targeting keywords
Blog posts that target frequently searched keywords can help increase inbound traffic and introduce your products to prospective customers. Publishing blog posts both before and after Small Business Saturday® can help raise the visibility of your business online.
In your blog post for Small Business Saturday®, write a promo about why it's so important to shop local. Include links to your favorite local businesses. Explain the products or services customers can expect when they shop your website or store.
After the event, you could break up the day into smaller posts, too. Here are a few smaller articles that could come out of your big day:
Top five local gifts for guys/gals
Best shoes for a day of shopping
Must-have gifts for the chef in your life
Local shop spotlights for each store you went to
Snack ideas to keep your energy up while holiday shopping
As you write these posts, link to the businesses that are included. Notify the included businesses. Typically, these companies will be grateful for the love, making them more likely to "link back" and share your blog post.
If you're looking to prepare your business for Small Business Saturday®, these marketing tips will get you started for shining the spotlight on your businesses and garnering community support.
But, what about sales?
10 more ways to drive sales on Small Business Saturday®
Beyond marketing, what can a small business do to drive more sales on Small Business Saturday®? To uncover some insights, we asked small businesses for their tips.
Here's a deeper dive into what small businesses had to say.
Start preparing now
Holiday searches online are already spiking.
Seasonality is less relevant in the state we're in.
Things are going to be unpredictable for the foreseeable future. Get your inventory prepared, factoring in shipping delays; create several hot deals and share them with your existing and potential customers; and get ready to move on the holiday.
— Peter Babichenko, Sahara Case
Put the customer mindset first
When you're thinking about creating a Small Business Saturday® campaign, keep in mind that customers will have a different mindset this year.
Personal and professional lives have become very blended.
Whether you're a B2C or B2B company, putting the customer mindset first will help you craft the right campaign to connect with customers.
— Vanessa Molica, The Lash Professional
Implement contactless delivery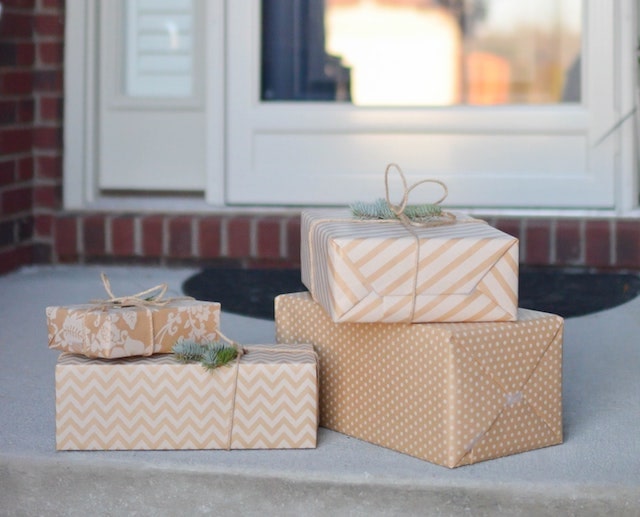 Contactless delivery is the new free shipping.
In prior holiday seasons, some purchasing decisions boiled down to whether shipping was included. Now, "contactless delivery" is something that consumers want.
If you can create a safe environment for customers, it makes the purchasing process that much easier.
— Josh Addis, Lake Rabun Hotel & Restaurant
Have sensitive messaging
How companies interact with customers during a worldwide pandemic will have a long-lasting impact.
Messaging will be key.
Remember that every person receives messaging in a slightly different way. Everyone is in a different position in regard to health, employment and more. Having messaging that is sensitive to an audience's unique situation will be critical to take into account.
— Megan Chiamos, Cannabis Software
Be curious
A lot has changed over the last five months. Things are going to continue to change. Now is the time to have conversations with customers to listen to what they need and want. Get the conversation going with customers. Their feedback will help your business better serve your customer base.
— Court Will, Will & Will
Seek value-adds with partnerships
Think about businesses that serve similar customers to yours. How can you be working together?
The trend this holiday will be that people are more price sensitive. Through partnerships, you can offer things that are new and are value-adds to help bundle products and services together.
— Denise Gredler, Best Companies Arizona
Offer virtual experiences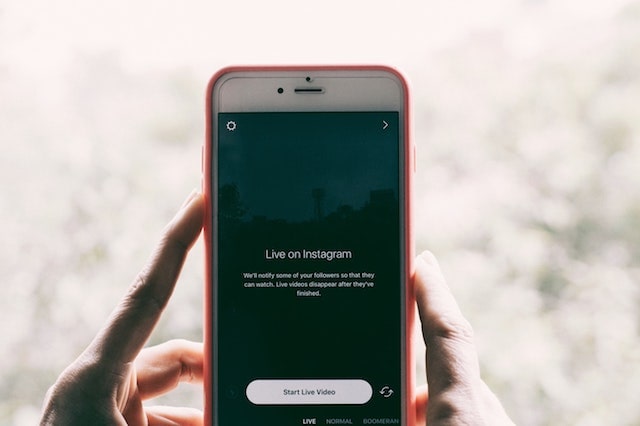 If your company previously offered an in-person experience, you should be asking yourself how you can transform that experience into a virtual product or service.
As we enter the holidays, companies can be more virtually accessible to customers with some ingenuity and innovation. Customers are looking for things to do with their families and friends.
They don't just want physical items. Experiences were on the rise pre-COVID, especially for millennials. How can your business create a virtual experience?
— Brett Farmiloe, Markitors
Optimize your tech stack
Optimize and integrate your tech stack before Small Business Saturday® and the holiday rush.
Small businesses are getting smarter about how they work, and they are letting technology do some of the work for them. Anticipate the holiday rush, review your tech stack, and make those integrations to help life be a little easier.
— Max Hansen, Y Scouts
Invest in signage
Small businesses should invest in signage to help attract the attention of customers and communicate important messaging.
For Cruise America, investing in signage means outfitting all of our 4,500 RVs in branded graphics on the exterior of the vehicle. These graphics not only help brand Cruise America, but they help capture the visual of an RV adventure.
Even in a digital-first environment, small businesses can invest in signage by doing things like embedding a "Shop Small" commerce icon on their website. Or, creating a website pop-up that displays a Small Business Saturday® deal to a new website visitor.
Whatever the strategy, an investment in signage can help a customer to slow down and inspire action.
— Randall Smalley, Cruise America
Seek to build trust
Try new marketing campaigns and strategies this holiday season.
Whether creating a new campaign or revisiting a tried and true tactic, "trust" is incredibly important right now.
How a brand talks and behaves, regardless of company size, will be remembered by customers.
Think about how to build trust while increasing revenue as Small Business Saturday® approaches.
— Jon Schneider, Recruiterie
Use these tips to start preparing for Small Business Saturday® in the new year
With Small Business Saturday® right around the corner, it's time to get ready. We hope these marketing tips and insights from other small businesses are helpful.
May your Small Business Saturday® yield you, and local businesses, much success!
This article includes content originally published on the GoDaddy blog by the following authors: Ashley Grant and Sally McGraw.