Telemedicine gains ground among healthcare pros, employers and insurance companies
Steven Handler is a doctor, and he plays one on TV, too, thanks to the evolution of telemedicine as a tool in the growing arsenal of high-tech health care. Telemedicine is no longer an outlier or a novelty in the world of medicine. In fact, says Dr. Handler, Chief Medical and Innovation Officer with Curavi Health:
"Telemedicine has the potential to be the new norm" — becoming a mainstream means of connecting physicians with patients, practitioners with other practitioners, and generally enabling communication, assessments and interactions to take place in real-time.
The terms have changed a bit over the years, says Dr. Handler, but telemedicine generally can be defined as "the use of telecommunication and information technologies in order to provide clinical healthcare at distance." There are a few types of telemedicine: interactive (synchronous services — such as video "exams" or conversations), store-and-forward (such as vital signs or other data that is collected and sent to the practitioner), remote monitoring (such as heart/pulse rates or movement), and mHealth (apps and tools on mobile devices).
From 'maybe' to 'most definitely'
At first, telemedicine was a promising but sparingly used tool to help busy practitioners manage patients — especially those in remote or rural areas. However, as studies have documented its benefits and more health care organizations and providers embraced it, the concept has gained popularity with practitioners, patients and family members alike.
At the same time, there is a growing acceptance of telemedicine by large employers.
According to a recent Health Care Strategy and Plan Design Survey, 96 percent of all large employers expect to make telemedicine services available in states that allow it. Currently, 15 states mandate coverage for telehealth services.
Increasingly, the federal Centers for Medicare & Medicaid Services (CMS) is seeing the value of telemedicine. For the first time, the Physician Fee Schedule for 2018 includes reimbursement for Remote Patient Monitoring (RPM) and Common Procedural Technology (CPT) codes for telemedicine.
Dr. Handler, who also is an associate professor at the University of Pittsburgh Medical Center, notes that Medicare beneficiaries are eligible for telehealth services only if they are presented from an originating site in a designated rural/health professional shortage area or a county outside of a Metropolitan Statistical Area. As a condition of payment, he says, "You must use an interactive audio and video telecommunications system that permits real-time communication between you at the distant site [e.g., your office] and the beneficiary at the originating site [e.g., the nursing home]."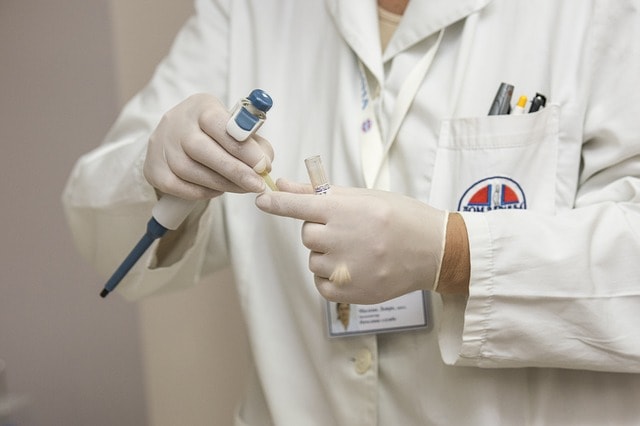 Dr. Handler notes that private insurance payers also are increasingly interested in telemedicine as more studies attest to the positive impact on patient outcomes, management of acute conditions, and readmissions.
"We are hearing from physicians and nurses alike that they are more comfortable using this technology and like the HIPAA-compliant audio/video," says Dr. Handler. As more millennials — who've grown up with the technology and appreciate a work-life balance — gain influence in the workforce, opportunities to use telemedicine will be increasingly appealing. At the same time, hospitals, nursing homes, and other care settings see telemedicine as a way to address physician and nursing shortages.
Elsewhere, Accountable Care Organizations (ACOs) and other alternative payment models that are growing in popularity are likely to see telemedicine as an important care component. "We are seeing here and hearing in other markets that telemedicine is helping nursing homes be included in ACOs and obtain preferred status in narrow markets," Dr. Handler says. "If they don't have this technology and are being considered for inclusion, they are being urged to get it." Even school systems are turning to telemedicine for solutions to their dispersed healthcare needs.
Innovations in telemedicine
Telemedicine has evolved over the years, as studies have documented its benefits and the concept has gained popularity. The biggest change, suggests Dr. Handler, is "that there is an increasing number of telemedicine vendors and specific solutions, especially in the post-acute and long-term care space." He adds, "There are many solutions targeting 'low resource' settings — those with poor wifi and connectivity capabilities." This is enabling settings, patients, and practitioners who couldn't use telemedicine five or 10 years ago to finally enjoy this technology.
Costs for telemedicine are more streamlined than ever.
For about $2,000 per month, says Dr. Handler, you can get a telemedicine cart equipped with a pan/tilt/zoom camera, wound/derm camera, Bluetooth stethoscope, otoscope, document scanner and 12-lead EKG system. Expect to see telemedicine technology that is more portable as well, he says, such as a self-contained backpack to enable easy assessment/care in the patient's home.
Want more? Among some of the other changes and innovations in telemedicine you can expect to see in the coming year are:
Rise of non-proprietary hardware and networks
As more providers embrace telemedicine, they are seeking affordable, flexible solutions. As a result, expect to see more programs powered by low-cost cameras, off-the-shelf components, and non-proprietary networks. These allow users to customize their services according to their specific needs and communicate across settings.
Common platforms
Increasingly, providers want a single platform to accommodate all their telemedicine requirements, one with the ease of plug-in-and-go connectivity.
Built-in integration with Electronic Health Records (EHRs)
As in other aspects of their work, practitioners want easy, quick access to EHRs, and systems that have EHR capabilities built in will be increasingly popular and expected by users.
Data analytics
Expect to see more systems that not only allow for the tracking of data but make a variety of data available on demand. No more hunt and search!
Investment in quality
In a health care system that increasingly is focused on keeping patients at home (wherever that is) and safely out of the hospital, telemedicine is rapidly gaining recognition as one means to accomplish this goal. "This is an investment in quality," says Dr. Handler. "It's a clinical tool; and if you have it, it will push you in the right direction."