Tips for writing a query letter for your romance novel (and what to do while you wait)
Welcome to the third and final installment of our romance writer series! Now that you've got a grip on the basics and spent time drafting and editing your novel, it's time to talk next steps. If you're looking at traditional publishing, then that means writing a query letter.
A query letter is a short look into your novel — somewhere between the 250- and 350-word mark — that entices agents to request more materials and/or your completed manuscript.
Two hundred and fifty words? That's it? Yes, you read that right. You've spent weeks, months, maybe even years polishing your 80,000-word romance novel, and now you have to condense it into a few paragraphs while somehow still offering a level of intrigue? It's a lot to ask, I know. But there are plenty of resources and tips available to steer you down the right path.
5 tips for writing a query letter
Don't hyperventilate — just yet. There are a few things you can do ahead of time to make the writing process smoother.
Try to personalize.

Open with a strong hook.

Be specific.

Conclude with pertinent information.

Revise.
Believe it or not, you CAN accomplish all of these things in less than 350 words. It's doable — if not a little nausea inducing — I promise.
1. Try to personalize
A little personalization can go a long way in an industry where agents receive hundreds of queries a month. There are no shortage of stories or ideas, so if you can demonstrate you've done your research, just about any agent will appreciate that.
Not sure where to start? Let's take a look at some dos:
Do include a proper salutation of Ms. or Mr. Smith (i.e., Dear Mr. Smith).
Do spend time on resources sites like Manuscript Wish List to see specifically what agents are looking for (i.e., underrepresented characters and hidden secrets).
Do check out each agent's/editor's website, individually, to ensure they accept your genre.
Do follow agents/editors on Twitter and spend time on #MSWL.
Do perform a Google search to find any interviews or additional information.
Why all the emphasis on low-key stalking? Because you can use this information to show you've done your due diligence, and some of what you find can be applied when writing a query letter:
Dear Ms. Smith,
I thoroughly enjoyed your interview with Mary A. Jones and your views on characterization — I love it when characters are forced to make the wrong decisions for the right reasons! Because of this, I thought you might be interested in my current romance novel, AMAZING NOVEL, as my main character also deals with making impossible and questionable decisions.
Now, on the other side of things, here is a list of don'ts:
Don't use a generic salutation (i.e., Dear Agent).
Don't get overly personal.
Don't rush through your research.
Don't lie.
If you don't put in the effort to properly address your agent — or worse, spell their name incorrectly — it's an instant turn off. If you can't be bothered to discover that information, how can they trust that you put any effort or attention to detail in your novel? Not every agent requires or expects a personalized query, but in the very least, their name should be incorporated.
Asking them about their latest doctor visit or family life is too personal — even if you saw it on Twitter.
Remember, you still want to be professional. And to that note, make sure your research is current. Don't send a query letter where the agent used to work because you checked an outdated forum somewhere instead of going to the source. And for the love of all that is holy, don't lie. It gets you nowhere. If you're caught, it could ruin your career. Publishing is a surprisingly small and connected industry — and agents talk.
2. Open with a strong hook
When writing a query letter, a strong hook is key. If you forgo the personalization (which you can do, but it's not always recommended), it's the very first thing an agent will see after the salutation. It absolutely needs to pop.
There are a number of different ways to craft an exciting hook, but in general, you want to include your main character, an inciting incident/problem, and the associated stakes. Author Katie Golding has a great formula you can try:
"Main Character 1 is (unique-to-your-book) description, and trying to accomplish HOOKY EXTERNAL GOAL. But this is affected/complicated/inciting-incident-ed by MC2, THE ROMANTIC INTEREST with (unique-to-your-book) description, and whatever reasons MC1 has for why their romantic entanglement is complicated."
When writing a query letter for your romance novel, you'll want to incorporate both main characters, if possible, as their relationship should be an integral part of the plot's progression. And the stakes? They absolutely must suck. If there's an apparent, easy solution, then the story loses its intrigue.
Taking a slightly different approach, author Tricia Lynne was kind enough to share the hook she used in her query letter, which demonstrates the unique voice and feisty main character present in her novel:
"Engineer Avery Barrows has fought with her body issues as far back as she can remember. Men, especially, haven't been kind to her, or her curves, and this quick-mouthed, plus-sized heroine is determined to find the confidence to be herself as she and her best friend travel to New Orleans for some shenanigans."
Regardless, both hooks work. They make the agent want to know more about your characters — and when you're dealing with a romance novel, that's absolutely vital.
Pro tip: If you want even more examples or suggestions, you can always check out Publisher's Marketplace. They are constantly uploading new information about books that sold, and part of that information includes a pitch about the book. But, you must have a membership to see the latest deals.
3. Be specific
Now that you've got the hook down, it's time to focus on the meat of writing a query. You want to get into specific details about your characters' motivations and goals. What do they want most? What's standing in their way? What conflict are they facing?
When it comes to writing a query letter, specificity is the key. Don't just say:
Betty's dark past makes it impossible for her to love again.
What dark past? What's holding her back? Instead, use specifics to create a unique character with an identity:
Betty's a pro at bouncing from person to person—that's what years in the foster care system taught her. But when a work assignment forces her to spend concentrated time with Jackson, her coworker and a former one-night stand, his reassuring smile threatens the arm-length distance she so desperately wants to keep.
So now we know why Betty acts the way she does. We also get a glimpse into the conflicting, reassuring nature of the potential love interest, Jackson.
Both characters should have their own internal conflicts that are brought to light as the plot progresses.
Onto Jackson, then. The same rules apply to him as they did to Betty — specifics, reasons why he's conflicted, etc.:
Jackson hasn't been able to get Betty out of his mind since the moment she walked into Goodman's Banking. She can calculate numbers faster than their mainframe computer, and with a set of legs that make pencil skirts look like the world's greatest invention, he's hooked. But he's been burned by dipping his pen in the company ink before. With a big account closing in his name — and Betty's help finalizing the numbers — he's sure to get his well-deserved promotion. If he can keep things professional.
Bam.
We now know about both characters, their underlying motivations, what they want as individuals, now how will that come together when they're forced to face each other? What choices will they make? You don't give away the ending in a query — save that for your synopsis — but you do need to really hammer in the stakes:
Crunching numbers late into the night leads to take-out meals, glasses of wine, and scattered papers as Betty and Jackson turn a one-night stand into an after-hours office relationship. But when everything goes right and Jackson's promotion means a position in a different city across the country, Betty's not sure she can manage the distance, and Jackson's not sure he can turn down the job. Both will have to calculate the risks of a long-term relationship vs. staying with the one person who made everything add up.
Done and done!
Now, you just need to tack on a final paragraph with pertinent info, and you're good to go.
4. Conclude with pertinent information
The final paragraph of a query is reserved for the must-have author and novel details when pitching your work. It should include the title (always formatted in all caps), the word count (make sure your word count fits your genre), the target age group (Adult, New Adult, Young Adult, etc.) and the genre (in our above example, it would be contemporary romance).
Now is your chance to include any previous writing merits or credentials you might have, as well as any details about yourself that lend to the credibility of your novel.
For example, you wouldn't need to mention anything about being a member of your HOA's monthly book club, but if you've worked for 30 years as an accountant and have experience in the banking industry, that would definitely tie into our story.
Another thing to consider adding is comp titles, or comparison titles. Remember way back in part one of this series where I mentioned reading widely in your genre? This is where it comes into play.
Comp titles are an effective way to give agents a frame of reference for your book while demonstrating you have a pulse on the industry.
You don't need to include comp titles — especially if you aren't familiar with anything similar on the market. And if you aren't comfortable with incorporating them, don't. The last thing you want to do is fall back on the overused (i.e., My book is just like Lord of the Rings) or misrepresent what your novel is all about.
Let's look at an example:
AMAZING NOVEL, an 85,000-word standalone adult contemporary romance, blends the office aspect of THE HATING GAME by Sally Thorne and the relationship trials of Brighton Walsh's, CAGED IN WINTER. I have worked as a senior accountant for 20 years, and I'm an advocate for women in STEM. Per your agency's guidelines, I've included [whatever requested material] below.
Thank you for your consideration.
Most agencies require some material to be included, too, such as the first five pages, chapters, etc. Most of the time they want those in the body of the email unless otherwise stated. Sign off with your contact info, and you've got yourself a bonafide query.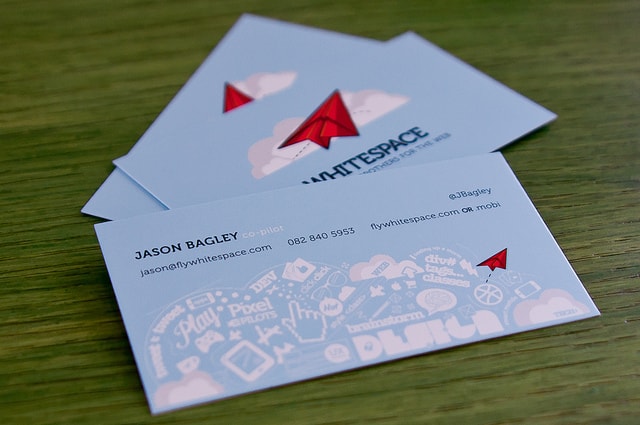 5. Revise
Once you move through all the steps for writing a query letter, you might be eager to start sending emails immediately. Don't. Please. Just like when you were writing your romance novel, you need to spend some time tweaking and finessing.
Do yourself a favor and connect with other writers to get their eyes on your words.
Whether that's through a Facebook community, Twitter following or some other forum, use your connections to get feedback. If you have a critique partner, beta reader or even a mentor, tap them here. This is the first impression agents will have of your novel, so it needs to shine.
And then wait. Breathe. Let it sit for at LEAST a day. If you've come back after making all the changes, are satisfied with the work you've done, and have researched your agents to the best of your abilities, then and only then can you press send.
A bonus example
Sometimes, examples make all the difference. One of the best places to see queries that have been deemed as a "win" by an agent herself is Query Shark. It's a fantastic resource for reviewing queries as they progress through the revision cycle. You can also check out Successful Queries from Writers Digest where agents weigh in on why their client's query worked.
Now, here's another real-life example of a query that worked — hint: it's mine — and it includes everything we've discussed above:
Dear Ms. Cate Hart,
I am the critique partner of Tricia Lynne, a romance author represented by Saritza Hernandez. Sartiza mentioned you're actively seeking fantasy romance and encouraged me to send along my manuscript for your review.
Exiled beast charmer Leena Edenfrell is in deep sh*t. Empty pockets force her to sell her beloved magical beasts on the black market—an offense punishable by death—and the Charmers Council hires a lethal assassin to exact punishment. With the realm's most talented murderer-for-hire nipping at her heels, Leena makes him an offer he can't refuse: a promise to procure a handful of mythical creatures in exchange for her life.
For assassin Noc, murder comes easy and pays well. But only fools pass up the chance to own rare and powerful magical beasts, even if that means lying to one enchanting charmer. Agreeing to Leena's terms, Noc plans to keep the bounty live on her head until the creatures are his. Two paychecks, one job, no sleep lost.
To hunt for creatures, Noc and Leena embark on a quest across the countryside of Lendria. But traps capture more than beasts, and ensnared hearts are hard to untangle. Banished by the people she loved, Leena has no desire to take her heart out of exile, yet Noc is nothing like the monsters on the Council — or so she thinks. Bound by the magic of the assassin's oath, Noc can't renege on the contract for Leena's head unless he's willing to sacrifice his own. But neither can tame their growing feelings, and the ever-watchful Council demands blood. With Noc's hands and heart tied, and Leena dodging enemies at every turn, no manner of beasts or money can protect their hides.
DANGEROUS BEASTS is an adult fantasy romance complete at 86,000 words with series potential. It's J.K. Rowling's FANTASTIC BEASTS AND WHERE TO FIND THEM meets Amanda Bouchet's A PROMISE OF FIRE. I am a copy editor and author of several small business articles with a bachelor's degree in English Literature. Per your agency's guidelines, I've included the first five pages of my manuscript and the synopsis below.
Thank you for your consideration.
A total of 349 words, not including the salutation or sign off. This query resulted in a full request from my agent, which later turned into an offer of representation. So yes, writing a query letter for your romance novel totally is possible!
What to do while you wait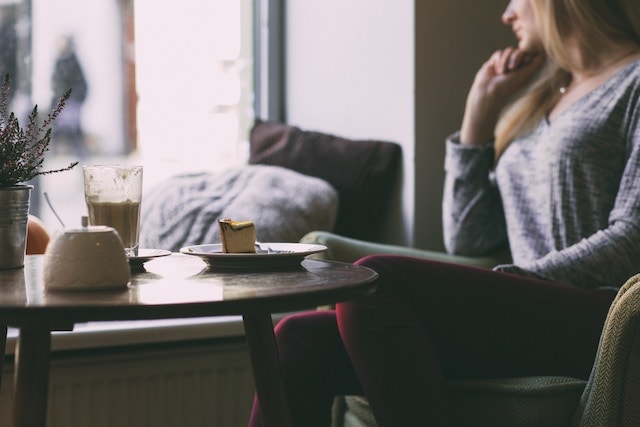 The moment you send off your first batch of queries (I usually recommend in increments of 10 so you can make adjustments if you get any additional feedback), you'll start refreshing your inbox. Constantly. Not because you want to, but because you can't help yourself. Every new email could be a potential response for an agent. Most of the time, it's not.
The publishing industry is not fast.
Normally. There are some outliers, those one-in-a-million peeps who get an agent overnight and then sell their book to a publisher the next week. But that is rare. Whatever you do, do not compare yourself to those people.
So what can you do to pass the time while still honing your craft? The answer is contests. Now, I know I discussed both Pitch Wars and Query Kombat in my previous post, so I'll steer clear of them here (but seriously, if the timing is right and you meet the guidelines, participate in them). Instead, we'll take a look at some Twitter-based alternatives.
Twitter pitch contests
Twitter pitch contests take place over a designated time frame, say 8 a.m. EST to 8 p.m. EST, on a specified day where authors use 280 characters to pitch their novel to agents and editors. Agents and editors then browse the feed, "hearting" tweets with strong pitches, which is an invitation to query them directly (often with specific subject lines that make you stand out from the generic slush pile of queries).
Every Twitter pitch event has different rules and regulations, so be sure to check them ahead of time. In general, most limit the number of pitches you can tweet, have guidelines about liking and retweeting, and ask that you incorporate specific hashtags to make it easier for agents to search.
These events are a great way to not only get your lines in front of agents, but to also connect with your writing community. The point is to enjoy yourself and take a nice break from checking your inbox every five seconds.
You can get a lot out of participating, including:
Advice from your fellow authors. Maybe someone makes a comment about one of your pitches that sparks an idea, allowing you to make a quick change before the next pitch goes out.
Engagement with your community. With so many people on the feed, the possibility of finding new friendships, beta readers and/or critique partners is high.
Increased industry and craft knowledge. What's trending? What isn't? What types of pitches are getting the most action? What can you do to fine-tune your own work? While you might not be able to apply your learning to your immediate project, you could use this information to help you on your next writing venture.
Basically, the opportunities that come with participation are far and away worth the effort of crafting a handful of pitches.
#KissPitch
An inaugural Twitter contest coming your way Feb. 14, #KissPitch is a pitch contest specifically for romance writers. Hosted by All The Kissing, more than 30 agents and editors have agreed to participate. You can check out the guidelines here, but be sure to visit All The Kissing's blog for a sneak peek at the participating agents and editors in the days leading up to the event.
#PitMad
Hosted by the same fabulous team from Pitch Wars, #PitMad is open to all genres and categories, not just romance. For 2018, it will take place on Thursday, March 8. You'll want to check out the site for specific details and guidelines as the day approaches.
#DVPit
Focusing on marginalized voices, this pitch event highlights underrepresented topics that sometimes get lost in larger contests and in publishing as a whole. Again, this pitch event is open to all genres and categories, but your work must contain marginalized voices. Check out the rules to see if you qualify, and keep your eyes peeled for when the next event will be announced.
#AdPit
Hosted by Heidi Norrod, #AdPit is open to all genres, but specifically for the Adult or New Adult age categories. According to her Twitter account, the next one is scheduled to run on April 4, 2018. Check out the guidelines here.
There are a plethora of other online pitch events, such as Dan Koboldt's #SFFPit, but for the romance genre, the above might be the easiest to participate in (i.e., if you write fantasy romance or sci-fi romance, you could feasibly enter #SFFPit, but not with a contemporary romance). Whatever you do, just be sure to check each individual event's guidelines to ensure you can participate.
Note: When participating in Twitter pitch contests, you must be pitching a completed, polished manuscript. The last thing you want is to get a like from an agent, only for you to tell them that you're manuscript isn't finished yet. Trust me, they won't like that.
Get your words out there
Now that you've got a grip on writing a query letter and have some contests on the horizon, you're ready. There will be ups and downs as you progress through your path to publication, but there are plenty of online communities out there who are willing to support you through it all. Don't be afraid to make connections with others — finding your peeps makes the long journey that much more enjoyable.
Full disclosure: The author of this article is a co-founder of All The Kissing and a member of Romance Writers of America.
Image by: Andrew Neel on Unsplash