Top WordPress payment plugins for websites and blogs
If you want to sell your products or services right from your website, a reliable payment plugin is indispensable. WordPress payment plugins come with several different features and capabilities. You need to choose the one that best suits your business needs and seamlessly integrates with your site.
A good payment plugin fits your business needs, seamlessly integrates with your website, and reduces cart abandonment rate and payment failures.
The most important thing a payment plugin needs to achieve is preventing customers from leaving your site before realizing the payment. That might happen for several reasons, such as a complicated user interface or a missing payment option. A good payment plugin reduces cart abandonment rate and payment failures as much as possible.
Payment gateways vs. WordPress payment plugins
To process payments on your WordPress site, you'll need to use a payment gateway provided by a third party, such as PayPal, Stripe or Authorize.net. Payment gateways process and authorize payments made with credit or debit cards through different online paying platforms.
WordPress payment plugins integrate payment gateways with your site.
For instance, you can embed a PayPal Buy Now button below a post. Besides, eCommerce plugins, such as WooCommerce, might also have different payment gateway extensions you can quickly add to the platform.
Before picking the best WordPress payment plugin for your business, think about the following questions:
Do you use an eCommerce plugin? If yes, does it have any built-in payment gateways?
Which payment gateway do you want to use? Do you need to set up a merchant account with it?
Does the payment gateway accept payments from countries your customers are coming from? (You can take a look at your analytics to find out your visitors' country of origin.)
What are the costs? (The plugin can have an upfront cost. In addition, most gateways have per transaction fees as well.)
Now, let's take a look at the best WordPress payment plugins you can use on your website or blog.
Best WordPress payment plugins
First, I'll show three popular plugins you can use to accept payments on any WordPress site. Then, we'll have a look at the best payment extensions for the WooCommerce platform.
PayPal Buy Now Button.
Stripe Payments.
GoURL Bitcoin Payment Gateway.
PayPal Powered by Braintree WooCommerce Extension.
Authorize.net AIM WooCommerce Extension.
2Checkout WooCommerce Extension.
Ready to get started?
Option 1: Standalone WordPress plugins
PayPal Buy Now Button
The PayPal Buy Now Button plugin allows you to place a PayPal button anywhere on your site, without any coding. You can create as many buttons as you need and choose from four different designs. Your customers can buy your products or services through PayPal's familiar interface, already trusted by many of them.
Although there are many PayPal plugins for WordPress out there, this is probably the easiest to use.
It displays a "PayPal Button" menu on top of the WordPress editor so that you can quickly add a PayPal button to any post or page.

The author of the plugin is an official PayPal partner who maintains an active support forum on WordPress.org. Users seem to love the plugin as well. Currently, it is rated 4.7 out of 5 stars and praised for its easy setup and flawless functionality.
The free version of the PayPal Buy Now Button is available in the official WordPress repo, and there is a Pro version available for an annual fee.
Stripe Payments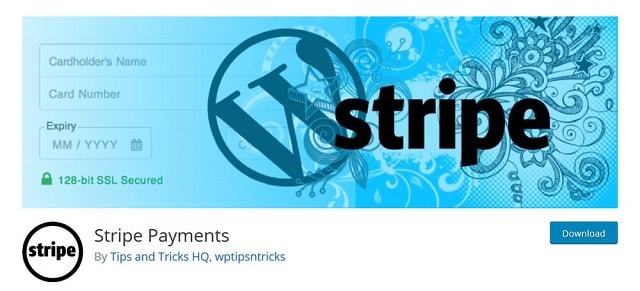 With the Stripe Payments plugin, your customers can pay with their credit card through the Stripe payment gateway. It allows you to quickly add a "Buy Now" button anywhere on your site. You can also easily replace the label of the button with a custom call-to-action. When a customer clicks the button, the plugin displays an elegant pop-up window where they can enter their credit card data.
The plugin is fully customizable and has several different options.
For instance, you can collect shipping fees and taxes, create a custom Thank You page, or send email receipts to your customers. Stripe Payments is quite easy to set up. It basically works out of the box and the only thing you are required to enter is your Stripe API credentials.
Currently, Stripe Payments is rated 4.6 out of 5 stars on WordPress.org. Reviewers emphasize its simplicity, effectiveness, and the high level of customer support. The plugin is available for free in the official WordPress repo.
GoURL Bitcoin Payment Gateway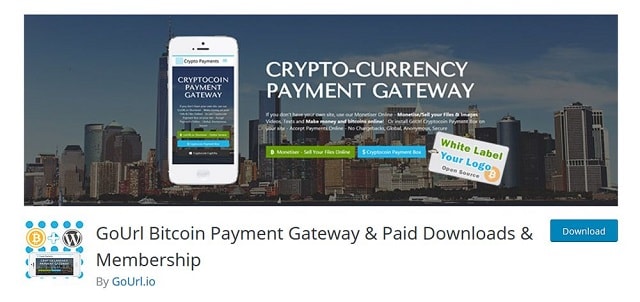 The GoURL Bitcoin Payment Gateway plugin provides you with a user-friendly Bitcoin payment gateway for your WordPress site. Apart from Bitcoin, this plugin also supports other cryptocurrencies such as Litecoin, Speedcoin, Peercoin, Bitcoin Cash and others. Payments go straight to your Bitcoin/Altcoin wallet where you can later convert them to regular currencies like USD.
GoURL allows you to use different payment models on your site.
You can charge your customers for products, downloads, page views and memberships. It also has add-ons for a handful of popular WordPress plugins such as WooCommerce, Easy Digital Downloads, bbPress, Jigoshop and others.
The GoURL support team is quite responsive and super helpful. The plugin is currently rated 4.4 out of 5 stars on WordPress.org. Reviewers appreciate its seamless integration with WordPress and the hassle-free user experience.
GoURL is available for free in the official WordPress repo. You can also have a look at their customer list on the author's website.
Option 2: WooCommerce Payment Gateway Extensions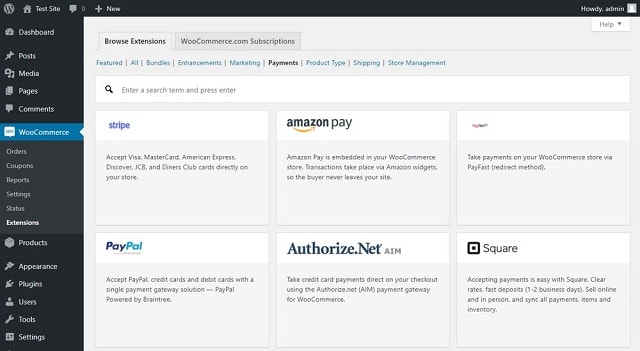 If you use WooCommerce as an eCommerce platform, there are many payment options you can choose from. During the setup process, WooCommerce offers you two default payment options: PayPal and Stripe. You can install several other payment gateways after you activate the plugin, such as Square, Authorize.net, Braintree, Amazon Pay and others.
Payment gateway extensions can be installed right from WooCommerce's admin interface inside your WordPress dashboard.
PayPal Powered by Braintree WooCommerce Extension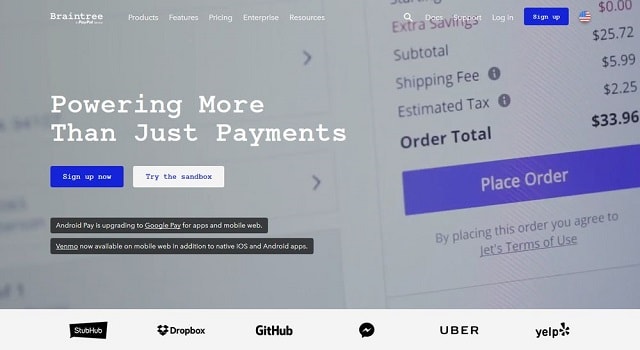 This WooCommerce extension uses the Braintree payment gateway to process and authorize payments your customers make on your site. Braintree accepts all major credit and debit cards, including Mastercard, Visa, American Express and others. It also allows your customers to pay through PayPal. The extension has a built-in fraud detection system and integrates with the WooCommerce Subscriptions extension, with which you can collect recurring payments on your site.
The PayPal Powered by Braintree extension is available for free. The customer support is excellent as it's handled by the official WooCommerce team.
Authorize.net AIM WooCommerce Extension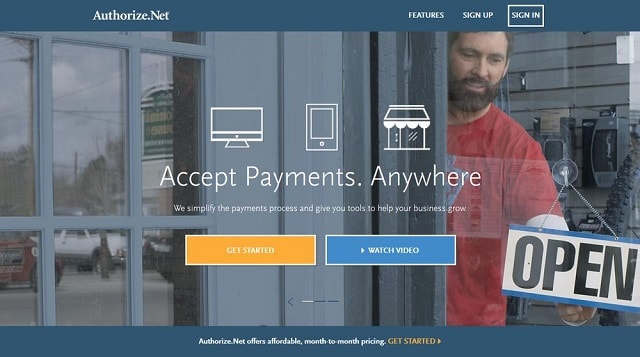 You can use the popular Authorize.net payment gateway right on your WooCommerce site as well. Authorize.net is a stable and secure payment platform — it's been on the market since 1996. It has several advanced features such as fraud detection, secure data storage, refund processing, and a 24/7 support center. Authorize.net accepts eChecks and all major credit cards.
You need to buy a subscription for this extension; however, the author offers you a 30-day money-back guarantee.
2Checkout WooCommerce Extension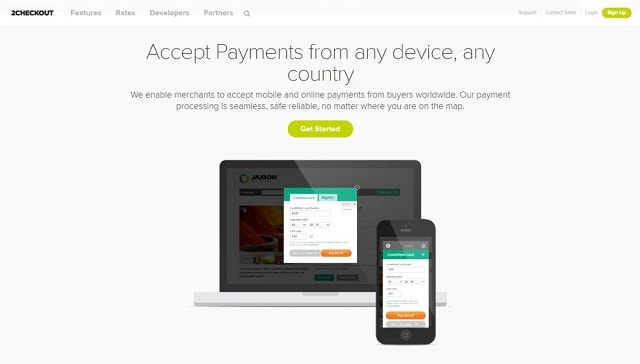 The 2Checkout payment gateway has a huge global reach. It accepts payments from 196 countries in 87 currencies and their interface is available in 15 languages. Its WooCommerce extension displays an iframe checkout on the screen so that your customers can enter their credit or debit card data.
2Checkout meets the highest level PCI compliance, which provides you with the best credit card security available on the market.
To use this extension, you need to purchase an annual subscription; however, you get a 30-day money-back guarantee.
Which payment plugin is right for you?
As there are many WordPress payment plugins on the market, it's certainly not an easy task to find the best solution for your site. If you use an eCommerce plugin, always check if it has extensions for different payment gateways. Sometimes, even smaller ones provide users with built-in payment options. If you serve different customer bases, you can also consider using more than one payment gateway on your site.
Your customers will only trust your business if you offer them payment options they can easily and securely use without having to put too much effort into the payment process.