Turning a nutritionist salary into an hourly rate — 5 things to consider
Are you a nutritionist starting a private practice? One of the first decisions you will have to make is what to charge for your services. If you're transitioning from a "j-o-b", remember that your private practice fees will be much higher than your nutritionist salary divided into an hourly pay rate. Your fees need to cover taxes, marketing and expenses, plus vacation time and health benefits that normally would be covered by your employer.
5 things to consider for converting a nutritionist salary
Not every nutritionist makes the same per hour — nor should they. Here's what to factor in when setting your rate.
Your level of education.

Your experience.

Industry guidelines.

Local competitors' fees.

Patient insurance coverage.
There are many factors that can raise or lower your rate, from your experience and credentials to what other professionals are charging in your market.
1. Your level of education
The first thing to consider when converting a nutritionist salary to a competitive, independent fee is your level of education. A registered dietitian with a university degree or two will likely be able to charge the highest fees. If you're practicing as a nutritionist and also have a degree or some formal education, you will be able to charge higher fees than a nutritionist with no formal training.
2. Your experience
Your work experience is another factor that plays into the fees you will be able to charge. If you've been working and specializing in a specific niche for decades — gerontological, sports, pediatric or oncology nutrition, for example — you can obviously charge higher fees than someone just starting out in the field.
Perhaps you've published studies, authored books or appeared on local TV or radio. Or you might even have a popular YouTube channel or large social media following — fame counts, too! This all adds up to creating a great "About me" page on your website that will make people want to work with you and pay higher fees.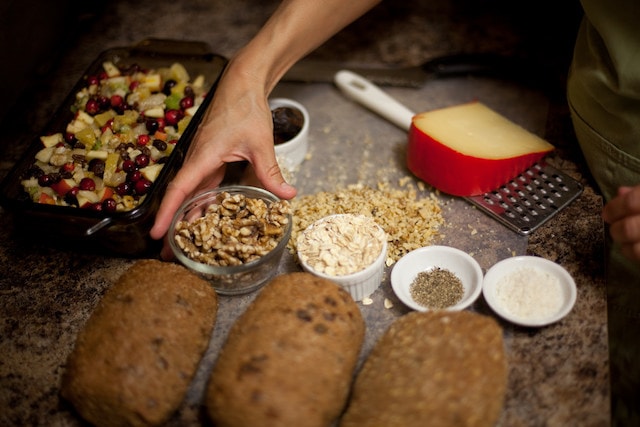 3. Industry guidelines
A great place to start researching fees is your professional organization. Check to see if they have suggested fee guidelines. For example, the Consulting Dietitians Network through the Dietitians of Canada has surveyed consulting dietitians. They created a document with the average, high and low fees for various private practice dietitian jobs.
If your organization doesn't have fee guidelines, you can take a look at average fees for nutritionists on websites such as Thumbtack, which shows fees based on your location. The U.S. Department of Labor also tracks hourly and annual wages for dietitians and nutritionists.
4. Local competitors' fees
The final thing to do in setting your nutritionist salary is look around. What are other nutrition and health professionals in your area charging? This will vary quite a bit, depending on whether you live in a big city (where you will see higher fees), or a more rural area. HealthProfs.com is a great website to case this out — just search for nutritionists in your area and see what they charge.
If you have colleagues working in the field, ask them what they charge.
You don't necessarily want to have the very lowest prices in your area. People might be wary that you're not going to provide much value. If you are very specialized and/or don't have many competitors, you can aim even higher.
5. Patient insurance coverage
Some of your clients might be able to claim your fees through their insurance. This will vary by location and from person to person. In my area (Alberta, Canada), it's common for clients to have $500 per year for dietitian coverage through employer extended health benefits. In areas where insurance coverage is low, you might have to price your fees lower, as people will be paying out-of-pocket.
Tips on setting your nutritionist salary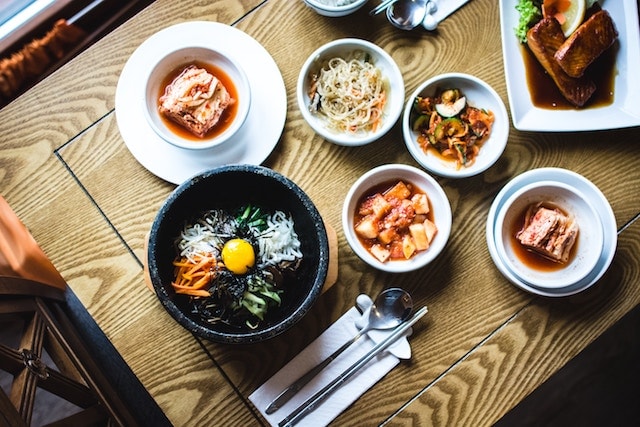 In closing, I'd like to suggest a few tips. Offering single nutrition consultations isn't helpful to your business and doesn't allow you to properly serve your clients. Who can make behavior change after just one meeting? Your clients will need continued accountability, check-in and support. So consider offering packages instead of one-off consults. Otherwise people will gravitate to the cheapest single consult option.
You don't want to feel icky, like you're ripping clients off. You also don't want to feel like it's not worth your time and effort to see clients, or that they're taking advantage of you. Consider all the variables — education, expertise, competition, insurance — then make an educated guess at your fees. Once you come up with some options, see what excites you most and feels good!
The above content should not be construed as legal or tax advice. Always consult an attorney or tax professional regarding your specific legal or tax situation.
Image by: Photo: ivan Torres on Unsplash