Entrepreneur's guide to using Facebook for business
Every entrepreneur wants greater visibility for their business. One of the best visibility gateways online is social media because it's free, used by the majority of the population, and relatively easy to use. And Facebook is still by far the most popular (and therefore powerful) social media platform. However, new entrepreneurs are often intimidated to try using Facebook for business.
In this guide, we'll explain how to use Facebook for business — including how to set up a profile, how to produce and distribute content, and how to support a long-term social media campaign.
Entrepreneur's guide to using Facebook for business
Here's exactly what we're going to cover:
Let's dive right in.
Is using Facebook for a small business worthwhile?
Let's start with an explanation of why Facebook for small business is so popular, and why you should be using Facebook to support your company.
First, let's talk about why social media is valuable. Social media platforms are an easy way to connect with the general public; hypothetically, you can engage with anyone in the world.
You can distribute new content, comment on other posts, share material from others and even pay for advertising — all of which have the power to improve your reputation and make your brand more visible.
On top of that, most social media platforms have at least some free options for business owners.
Social media also has strong synergy with other marketing strategies; it's the perfect support and distribution system for content marketing and can be used as part of an integrated pay-per-click (PPC) advertising initiative.
Within the realm of social media, Facebook is the most effective and reliable platform, for a few main reasons:
Facebook is widely used
The statistics speak for themselves.
Related: GoDaddy guide to social media marketing
Facebook is engaging
Facebook is also a social media platform that encourages interaction and engagement.
According to one report, 78% of consumers have discovered products for an eventual purchase on Facebook.
Additionally, one in three users is using Facebook to research recommendations for businesses in their communities.
Because it's a peer-driven network, people browsing Facebook are more likely to trust organic posts and organizations than they would in an ad-saturated environment. They also have more control, using likes, comments and shares to support the content they want.
Facebook is easy to use
Compared to other social media platforms, Facebook is highly intuitive. Even with no technical experience, small business owners can create a business profile from scratch and start to market their businesses.
Facebook helps you analyze your results
Thanks to a series of free, in-depth reporting tools, business owners can measure their results on an ongoing basis, determining which of their posts and marketing strategies are working.
How to set up a Facebook business page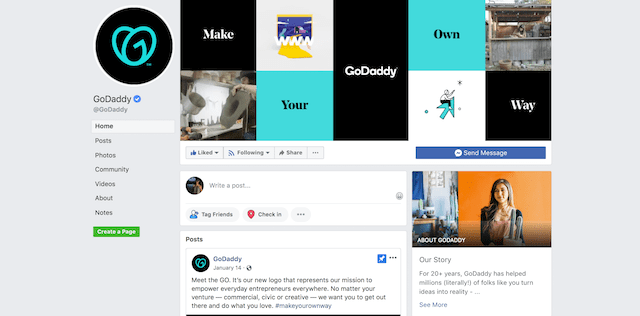 Before you can start using Facebook for business, you need to set up your business profile.
You'll create a page for your business, not unlike an individual profile page, that contains your company's basic information.
Your Facebook business page gives you a platform through which you can engage in a number of other marketing, advertising, sales and customer service strategies.
We'll dig into strategies like content marketing, Facebook ads, customer service and more in future sections, but for now, let's focus on setting up your Facebook business page.
The first thing to do for your Facebook strategy is creating and optimizing your Facebook business page. Here's how.
1. Create your new Facebook business page
If you're logged into Facebook with an individual profile, you can click Create and click Page to create a new page. If you don't yet have an individual profile, you'll need to create one first.
Once you click Create, you'll be prompted to choose a category for your page; for most readers, this will be Business or Brand.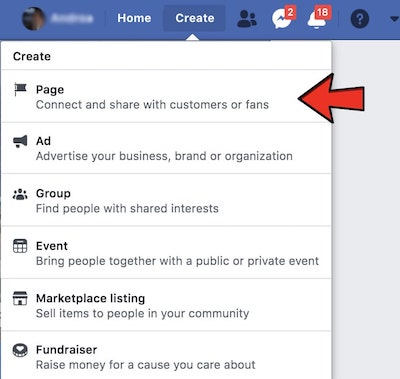 2. Provide basic details about your business
You'll be prompted to enter some specific details about your business. For example, you'll need to provide a Page Name (which should just be the name of your business in most cases). You'll also need to provide a short Page Category (e.g., "real estate agency"). You'll also be prompted to provide a street address and phone number. Make sure this information is accurate.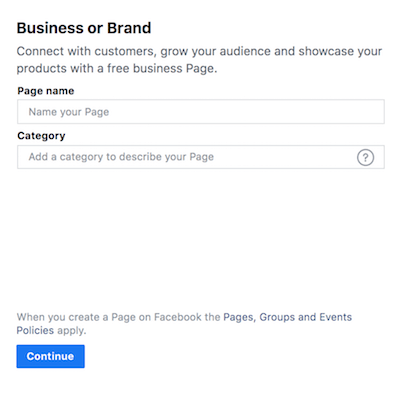 3. Complete the About section
In the About section, you'll provide a description of your business. What is your business all about? What products or services do you sell? Make sure you include a website URL, so customers can find more details. At this point, you'll need to verify that you're authorized to represent the business, and that this is a real establishment.
4. Add a Short Description
Facebook will prompt you to "Add a Short Description." Provide a sentence or two about the nature of your business — something to tell people what you're all about at a quick glance.
5. Upload your profile picture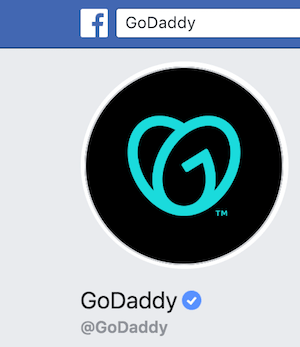 Upload a profile picture that represents your company; this is often a logo or a headshot. Make sure to consult the proper formatting and image dimension requirements before uploading.
Related: How to design a logo in 12 steps
6. Modify and add a cover photo
Your cover photo is a background image for your profile. It can add lots of personality to your page, so choose wisely; find image dimensions here and here.
7. Add finishing touches
Fill in the Hours of Operation, Services, and Call-to-Action fields to add the finishing touches to your page.
8. Add the page to your Favorites
Add your new business page to your Favorites so you can access it easily from your home page.
9. Claim any duplicate pages
Facebook may present you with pages it thinks are similar to yours. If there are previous iterations of your business page, or imposters posing as your business, claim these; Facebook wants to eliminate duplicate pages wherever possible.
If you claim them successfully, you'll be able to merge them into one.
10. Review, polish and publish
Take one last look at all your details to ensure accuracy and consistency. If you're satisfied, the next step is to publish it!
Click Settings at the top of the page, and from General, click Page Visibility. Then, select Page published, and click Save Changes. You're all set! Your page is now live.
How to use Facebook to grow your business
So you've got a Facebook page set up. Now what?
You can take one or more approaches, depending on your goals. Most brands want some combination of greater brand recognition and visibility, more inbound traffic for their site, and higher overall customer satisfaction.
To achieve that, you'll need some combination of the following:
Create engaging content
This is the crux of your Facebook marketing strategy, regardless of what your goals are or what other strategies you're using.
The basic idea is to create posts, comments, discussion threads, videos and other forms of content that appeal to your target demographics. This will help you both attract new followers and keep your current followers and customers loyal to your brand.
Without content, there's no reason to follow you.
Content is going to serve as the fuel for your Facebook marketing strategy.
You can create content specifically for Facebook, sharing it on the platform and distributing it to an audience, but you can also create content on your website and share it on Facebook, using it only as a distribution network.
In any case, you'll need to make sure your content is adequately engaging.
If it appeals to your target demographics and sufficiently differentiates you, it will help you generate new traffic and new followers, while making your existing following more loyal.
Types of content
There are many types of content you could create for Facebook, including:
Photos of your product and services. This is some of the most marketing-heavy content you can create, so be cautious. It's good to make your products and services known with high-definition photos, but you don't want to be seen as too salesy or promotional.
Photos of your team. People appreciate brands with a human element. Share photos of your team members, or high-ranking members of your organization to make your brand more relatable.
Events, giveaways and specials. Facebook is great for announcing specials and events; because posts are easily shareable, your fans will be inclined to distribute your announcements to tons of new people. Giveaways and contests are also great for encouraging interactions.
Video content. Short videos get lots of views, and 45% of people watch videos on Facebook or YouTube for more than an hour per week.
Facebook Live content. Live video feeds tend to attract lots of live viewers, which is good for getting attention from potential followers.
Local/community content. Consider posting about local events and community news; it's great for attracting local followers.
Customer testimonials. Occasionally, feature customer reviews and testimonials — especially if you do a "customer of the week" type entry.
News and media placements. Facebook is the perfect place to start distributing a press release or other piece of media.
User-generated content. Use contests, rewards and other incentives to encourage your followers to create content on your behalf; ask them to take a specific type of photo, or share a personal story relevant to your brand.
What makes content engaging?
Whatever type of content you produce, you need to make sure that content is engaging. It needs to appeal to your audience, grabbing their attention and encouraging them to take some kind of action, whether that's commenting, sharing or following your page.
So what is it that makes content "engaging" to a Facebook audience?
Variety. First, aim to provide some kind of variety. If you're constantly posting the same types of content, people are going to tune it out. They don't want to see a single photo of your core product, from slightly different angles, week after week.
Experiment with different content mediums, cover different topics and post at different times and intervals. Shake things up to keep it from getting stale.
Appropriate frequency. Speaking of timing, you need to post with the appropriate frequency. If you post too frequently, followers will tune you out, and Facebook will be less likely to feature your material in follower news feeds. If you post too rarely, you won't build up an engaged audience.
Of course, you can stay active in other ways throughout the week, like replying to messages and getting involved in discussions.
Topical relevance. Engaging content should be relevant to your brand, for two big reasons. First, it's most likely to appeal to the types of people who follow your brand, and second, it avoids brand confusion.
If you're an auto repair shop posting cute kitten videos, you might attract some fans, but those fans may not realize what your business actually does.
A surprise. Surprising content is memorable, and much more likely to be shared, so if you can include some kind of surprise in your content, do it. A shocking statistic, a twist ending or an unconventional take can really help you.
An emotional component. There's a reason why clickbait works; it capitalizes on emotions like fear, rage and elation. That's not to say you should manipulate your audience with misleading titles or emotionally deceitful content, but it doesn't hurt to have some kind of emotional component in your work.
A practical component. Similarly, engaging content tends to have a practical component, usually in the form of information. If your users are somehow better off after reading this material, it can be said to have practical value. For example, you might teach them how to do something, or tell them to avoid a certain type of mistake.
Try to create and share Facebook content with these principles in mind.
Discussions, comments and engagements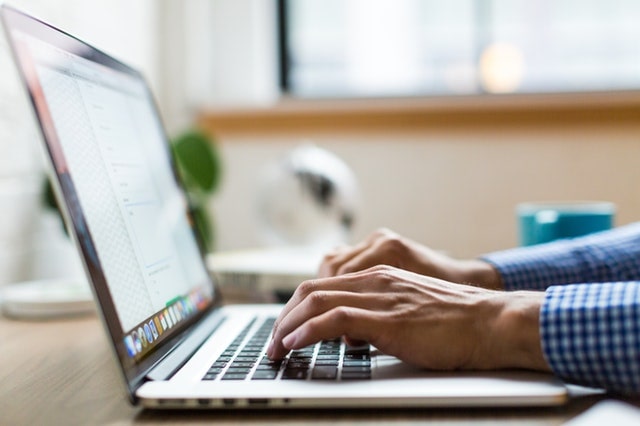 It's also helpful for your small business to use Facebook to create content through discussions, comments and engagements. Your brand should have an active presence on Facebook, just like you might have as an individual.
There are several approaches you can take here. For example, you can start and participate in engaging discussions.
Let's say you've recently written and shared an article about how emojis are a trend that's about to die. You could ask your followers what they think and respond to individual points.
Discussions like these are valuable because they get people to participate on your page, and the longer and more in-depth the discussions are, the more likely they are to appear in follower and public news feeds. In this scenario, controversial content is highly beneficial.
You can also get visibility for your brand by commenting on and engaging with content from other pages — particularly those in your industry, even if they're competitors. You'll have the benefit of a shared audience, so your insights, comments and "likes" will all have a chance to attract new followers.
Use Facebook ads
Ads are optional but can be highly effective. Each post on Facebook has some level of organic reach; in other words, when you post it, it will naturally work its way into the social feeds of individual users. However, there's a limit to how much reach an organic post can have, even with a large audience.
Paid ads guarantee further reach, in exchange for more spending.
Creating and sharing content on Facebook is a great way to cultivate followers organically, but it tends to be a slow and unreliable process. Facebook's news feed algorithm isn't exactly friendly to small businesses looking for organic visibility.
For businesses that want more visibility on the social media platform, Facebook offers paid advertising opportunities.
Though obviously more costly than simply developing and sharing content, paid ads have the potential to help you reach new audiences more consistently.
Ultimately, there are two types of paid advertising that Facebook allows businesses to use.
The first is in the form of a "boosted" post; the idea here is to take a traditional Facebook post (like a news update, the announcement of a new product, or a public comment) and circulate it among people who don't currently follow you. The cost of the boost will depend on who you're targeting, how many people you want to reach and how long you run the boost. Like all Facebook advertising options, you can set an upper limit for the budget and optimize from there.
The second option is using traditional advertisements. These will appear as "sponsored" items in the margins of a typical user's news feed. They also give you additional flexibility when it comes to choosing images, aligning content and otherwise formatting the post.
When pursuing advertising, Facebook will prompt you to provide information about your goals and limitations, including your objectives and your budget, and will automatically come up with a distribution campaign based on your chosen criteria.
We will explain how these work in each of several different categories within the Facebook ad network.
Objectives
Facebook encourages advertisers on the platform to choose a core objective, which will then determine what types of ads will work best for you and how they should be distributed. When creating an ad from scratch, you'll select one of these options from a dropdown menu, and Facebook will automatically choose how to distribute your ad based on this parameter.
Awareness. Awareness ads are all about introducing your brand and making it familiar to audiences who are oblivious to it, or introducing people to a problem they didn't know they had.
Consideration. Consideration ads are targeted to people who are aware of a problem (or a brand) and who are considering a person. For example, if you own an online shoe store, these ads may circulate among people who have been recently searching for things like "best running shoe" or following running brands.
Conversions. Conversion ads are meant to generate results. Conversions could include direct purchases, clicks, or the provision of contact information; whatever the case, they require that users take action. They also tend to target people late in the buying cycle.
Audience
You'll also have control over the audience who will see your advertisement.
Custom audiences. When using Facebook for business, you can create "custom audiences" as segments with specific features, so you can use them repetitively in the future. Keep this in mind as you explore the following demographic options available to you.
Locations. You can choose to target people in a certain location, like a city or state. This is especially helpful if you're running a small business that depends on foot traffic for its revenue.
Ages. You can also target a specific age range, or several age ranges.
Genders. Gender options are fairly straightforward.
Languages. You may not need more than one language option, but those options are available if you want them.
Connections. Display ads to your current audience to reach people who already know you, or exclude them so you reach only new prospects.
Detailed targeting. You can choose to have ads displayed based on more complex variables, like whether or not they've engaged with your brand in the past, whether they've made prior purchases and their current interests. There's a lot of room for experimentation with the options available to you.
By combining these variables in different ways, you should be able to find a "perfect" audience segment for your goals.
Setting a budget
When beginning a Facebook ad campaign, Facebook will prompt you to set a maximum budget for a specific period, like a maximum daily budget of $30 or a maximum weekly budget of $250. You can set this to almost any amount you want. Facebook will then purchase ads on your behalf, up to and including this amount.
Actual ad spend will vary from day to day and from week to week, since it's unlikely that the perfect combination of ads will come out to an amount that exactly adheres to your budget. Prices for ad placements are determined in a kind of background option, determined by a mix of supply, demand, competition and ad quality—which we'll touch on next.
Still, this is a useful tool for small businesses using Facebook; you're in complete control of how much you spend, and Facebook will optimize your ad distribution to make the most of this budget.
Improving ad quality
Small businesses should be aware that Facebook keeps a running measure of your subjective ad quality. Facebook wants businesses to have lots of visibility and revenue potential, but it also needs to make sure its users are seeing relevant, appropriate ads.
Accordingly, businesses and ads with a higher quality score perform better in Facebook's background auctions. In other words, the higher your ad quality score, the cheaper your ads will be and the easier they will be to distribute.
You can evaluate your ad's quality by using the quality ranking function in ad relevance diagnostics. If your ads are scoring exceptionally low, Facebook will send you a message.
Facebook doesn't publish its exact algorithm for determining ad quality, but common sense factors apply. Ads with good content, relevance to an audience and trustworthy messages perform well. Low-quality attributes, bad content, and spammy features tend to decrease your score.
Measurement and analysis
That all sounds great, but how can you be sure that your ads are working?
Through Facebook Ads Manager, you'll gain access to in-depth metrics about how your ads are performing, including their quality scores, their visibility, their cost for each placement, their impressions and the clicks or conversions they've generated.
Make sure you observe and analyze these metrics regularly, and use them to further optimize your campaign. If you know the average value of a lead secured through Facebook, you can even calculate your return on investment (ROI).
Facebook's advertising network is intuitive to get started with, but the options are limitless.
Accordingly, our guide doesn't delve into deep topics like ad formats and different types of placement optimization. Make sure to experiment with advanced features as you become more comfortable with the platform.
Use Facebook for social media customer care
Optionally, you could use Facebook as a primary channel for providing customer service. Even if you don't, you'll likely have to deal with queries, questions, comments and concerns from customers — and how you handle them will have a massive impact on your brand reputation.
Facebook is great for finding new prospects and increasing brand visibility, but don't underestimate its potential for managing customer relationships.
Brands are increasingly turning to Facebook as a primary channel for customer care, using its reach and functionality to address complaints, handle issues and provide information to customers.
There are a few ways you can put this to use.
Addressing inbound requests
First, you can accept and address inbound requests. Whether you mean them to or not, your customers will likely post on your public-facing page to get your attention — such as asking a question about your product, or complaining that they're unhappy with their experience.
It's a good idea to respond, no matter what. Otherwise, your page may seem inactive, inconsiderate, or both. However, you'll have two options for responding:
Public acknowledgment. You could address the customer's query publicly, in the form of a comment. This is useful if the customer is asking a common question, or if you need to publicly clear up a piece of inaccurate information.
Private messages. You'll also have the option to answer the customer with a private message, where you'll have more flexibility out of the public eye. If you do this, other users will get a notification that your page responded privately, so they know you took action.
You can also use both of these approaches. For example, you can publicly respond with something like, "I'm afraid the promotion you're seeking is no longer available. I'll send you a private message with more details."
Related: 4 ways to wow with social media customer service
Messenger and chatbots
Increasingly, businesses are using Facebook's Messenger app to have conversations with customers. It's freely accessible to anyone with a Facebook account, and is convenient to use.
Even better, you can use Messenger in combination with a chatbot — which you can develop yourself if you use the right tools. Don't worry; it's not complicated.
Depending on the chatbot service you use, you'll establish a default greeting message and a series of rules for the AI to follow. For example, you might set it up to respond to common queries, like "What are your hours?" or "How much are your services?" It can save you a lot of time if you get significant volumes of inbound Messenger queries.
Utilizing the Unified Inbox
Facebook offers a Unified Inbox, where you can keep track of several things in one place, including customer reviews, follower comments, direct messages, and more — from Facebook, Instagram, and Messenger all at once. As your page grows, this will become increasingly important; it will make it easier to stay on top of all your responsibilities.
Note that in the Unified Inbox, you can also mark each notification as seen or completed, and even delegate tasks to other people on your team.
Of course, your effectiveness in this strategy will depend on your adherence to general best practices for customer service; it's on you to provide timely, accurate information and try to resolve issues as expediently and considerately as possible.
Measure your performance
How do you know whether your strategy is working or not? You certainly can't rely on your gut instincts, and surface-level metrics like follower counts won't be enough to give you the full picture. What are your strengths? What do you need to work on?
We touched on the importance of measuring and analyzing your Facebook ad performance, but you'll also want to evaluate your organic page performance.
There are a few important areas to consider here.
Facebook Page Insights
Facebook Page Insights is your main hub for evaluating your page's performance. With it, you'll be able to review a wide range of different metrics, such as:
Followers. A high follower count is generally a good thing, but don't let it take precedence. It's possible to have a valuable page with few followers, and a worthless page with lots of followers. It all depends on what those followers are doing.
Reach/impressions. Reach metrics will show you how many impressions your posts are receiving; ideally, impressions will grow over time.
Actions/engagements. How are followers and newcomers responding to your content? Here, you'll be able to dissect likes, reactions, comments and shares.
Demographic data. Detailed audience data is Facebook's specialty, so of course, you'll be able to break these metrics down by different audience segments and demographics.
Views and on-page behavior. You should also be able to recount page views and how people behave on your page.
Related: How to understand your Facebook Page Insights
The importance of split testing (aka AB Testing)
When creating advertisements and making new posts, one of your best strategies is AB testing. AB testing, or split testing, is producing two very similar pieces (with one or two main differences), distributing them equally, and seeing which one performs better.
Once you gather the metrics, you'll be able to definitively conclude which ad, or piece of content, was better.
This is fantastic for experimenting, but its true power unfolds when you use it repeatedly; keep AB testing, keeping the strongest contenders, and learning more about which content features work best. Slowly, you'll accumulate all the best features of all your material, and you'll be able to consistently produce top-quality work.
Supplementing Facebook data
Facebook provides most of the data you'll need to evaluate your performance, but it's also a good idea to supplement that data.
For example, you'll want to look at your Google Analytics account; with Google Analytics, you'll be able to take a closer look at the incoming traffic you get from Facebook, specifically.
You can learn how Facebook users behave on your site, including whether they convert and how soon they bounce — and use those metrics to improve your onsite content, change your Facebook demographic targeting, or both.
Calculating your ROI
The ultimate bottom-line performance metric for your Facebook page is your return on investment, or ROI. The basic formula is the amount of revenue you've generated for your business, minus your expenses in generating that revenue.
For example, let's say the average value of a new customer is $1,000, based on lifetime purchases. Thanks to Facebook advertising, you're immediately converting about 20 new customers per month, and thanks to your organic posts, you're getting 10 new customers per month. This represents a total customer value of $30,000.
You're also paying $5,000 per month in Facebook advertising, and roughly $10,000 in Facebook page upkeep costs; don't forget, you're paying people (or spending your own valuable time) to update your page's content and manage inbound messages. These total costs amount to $15,000.
In this scenario, your ROI is $15,000, or a return of 100% above and beyond your expenses.
Share your page
Most people won't discover your page on their own. Instead, you have to make the effort to make your page more visible and more accessible.
With the right strategies, you can introduce your brand to a wide variety of new people — and supercharge your Facebook strategy.
If you're just starting to use Facebook for small business, your biggest hurdle is going to be building an initial audience. Assuming you're able to produce and share high-quality, engaging content regularly, your brand should be able to grow your audience over time — but those first several followers can be hard to attract.
Fortunately, there are a few valuable strategies you can use to build that initial base.
Invite friends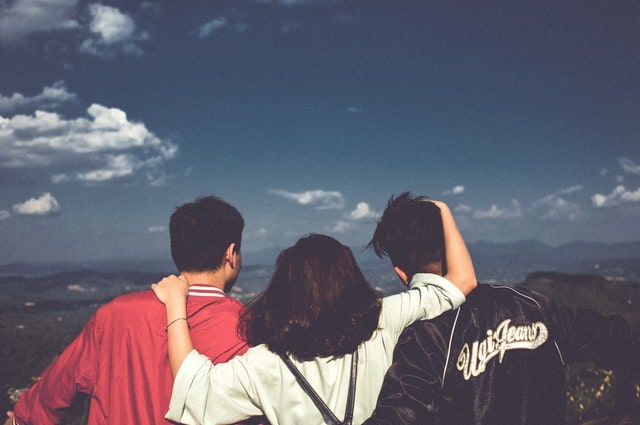 You can start by inviting your current Facebook friends to like your page. It's a tried-and-true method most of us have been on the receiving end of at some point in our Facebook journey.
Click the ellipses (…) underneath your page's cover photo in the desktop app, then select Invite Friends. From there, you can click Search All Friends to select a list, or enter a specific friend's name in the search box to call them up.
Click Invite next to any or all of the friends you want to invite. Depending on the nature of your brand and your goals, you may want to invite your entire friends' list.
You can also import contacts from an email account, and find people based on the email address they've used with their Facebook account.
Share on other social media
After creating your page, you can popularize it by sharing it on other social channels that you use.
For example, if you have accounts on Twitter, Pinterest, LinkedIn or similar social platforms, consider sharing it on these platforms. You may also want to make a pitch, incentivizing people to follow; for example, you might offer followers a tease about the type of content you intend to post in the future.
List your page on your own site
Don't forget to include a link to your Facebook page on your own website. It's a simple strategy that can result in a much higher follower count, especially if your website gets lots of traffic.
Include it on your Contact page, and make it easy to share your content on Facebook — preferably with a single click.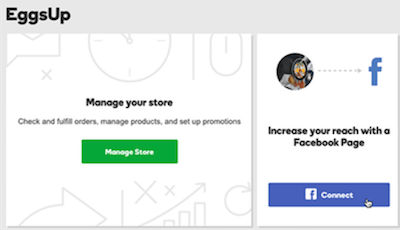 Have a website from GoDaddy? It's a snap to connect your site to your Facebook business page.
Other supportive strategies
If your Facebook page's initial momentum is important to you, you can also support it in a handful of other ways.
For example, you could pay for advertising with another online platform (or a different medium altogether), or you could use print advertising to showcase your new social presence.
Conclusion and next steps
With all the basics in place, you'll have a strong foundation you can use to grow your Facebook presence — and ultimately get more people to your website.
Here are your top-level steps for how to use Facebook for business:
Create your brand Facebook page.
Create and post engaging content to your page.
Promote that content with Facebook ads.
Engage with your audience on Facebook.
Provide customer support via your Facebook page.
Make it easy to reach your Facebook page from your main website.
Grow your Facebook audience and build an engaged community.
Even after following these steps, it takes a lot of time and effort to make your Facebook for business campaign successful.
That's where the pros at GoDaddy Social can help. You'll get help managing your Facebook account to attract new customers and keep them coming back for more!
This article includes content originally published on the GoDaddy blog by the following authors: Andrea Rowland, Kate Volman and Maxym Martineau.
Image by: Priscilla Du Preez on Unsplash
The GoDaddy product information in this article is outdated and currently under review for accuracy. For the latest up-to-date product information please visit godaddy.com