What the best eCommerce platforms have in common
Upcoming event: See how our commerce options can help your business adapt to the shifting landscape at GoDaddy Open 2021 on September 28.
At no point in history has it been easier to start an online business selling products than right now. The key lies in choosing wisely among the best eCommerce platforms. You'll want the one that allows you to customize your website to meet both your needs and the needs of your clients.
Some eCommerce solutions go the extra mile by providing useful functionality like advanced filtering and dynamic product searches. But the best eCommerce platforms, which have been in the business for quite some time, already have their fingers on the pulse of what you and other entrepreneurs need most.
Related: How to sell stuff online — A comprehensive guide for eCommerce success 
Ease of use is key to the best eCommerce platforms
Not everyone is a programmer, nor can they always afford one. Thankfully, if you're using one of the best eCommerce platforms you don't need to be a tech expert. These providers understand that eCommerce might not be something you completely understand when getting started, so they make their solutions quick and easy for you to set up and maintain, and for your customers to use.
It turns out ease of use is essential. Not just for you, but for your clients, as 76 percent of people say that ease of use is the most important characteristic that a website should have. Besides that, an easy-to-use site will make it simpler and quicker for customers to make a purchase. The fewer obstacles presented as they move through your sales funnel, the better.
In general, your online shop only has a few seconds to capture your audience's attention and convert them before they get distracted by something else desperately trying to steal their focus.
This makes it absolutely necessary to provide a smooth flow from shopping to checkout, which all the best eCommerce platforms will provide.
Assure a topflight user experience
An exceptional user experience is integral to the best eCommerce platforms. Among the many factors that create such an experience for your potential clients is quick loading speed and mobile responsiveness. About half of all web users expect a site to load in two seconds or less. If it does not, they will not return to the site.
Even worse, they will tell their friends to avoid it. It turns out that 79 percent of online shoppers who have had trouble with website performance say they won't return to the site to buy again and 44 percent of them would tell a friend if they had a poor experience shopping online.
Due to users' response to slow loading times, a failure to ensure you are providing the fastest eCommerce website possible for your business can be crippling.
One way to safeguard your business from these issues is by using a hosting provider that provides the storage, bandwidth, scalability and uptime reliability you need for an eCommerce site. For example, GoDaddy offers several hosting options that are ideal for eCommerce websites:
GoDaddy Online Store comes with free hosting and unlimited bandwidth.
Business Hosting is like having a powerful Virtual Private Server with an easy-to-use control panel. It's ideal for eCommerce sites because your pages load faster than shared hosting, so more visitors convert to customers.
Managed WordPress Hosting is a great option for online sellers who want to use the popular WordPress platform paired with an eCommerce plugin like WooCommerce — but with the quick setup, core software updates, daily backups and more.
Related: How to add eCommerce to WordPress 
Mobile matters
Though slow load times have been an issue for eCommerce platforms since the beginning, the need to be mobile responsive has only been a major factor in the last 10 years or so. Now, not only does your site's ability to function smoothly on mobile devices impact your SEO on Google, it's also essential from a usability standpoint, as more than half of users access the internet via mobile devices.
If you're using one of the best eCommerce platforms, they'll offer necessary tools to ensure that your mobile experience is just as good as a desktop browsing experience.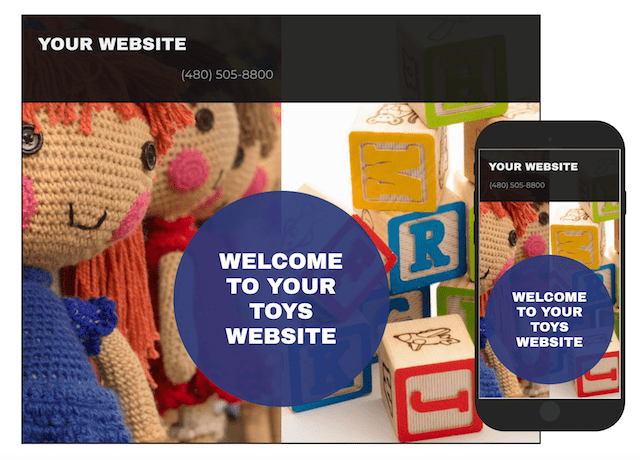 Related: 5 eCommerce trends that are shaping the world of online shopping 
Get that money with a seamless checkout
One of the main reasons Amazon is so successful is because of its fast and seamless checkout process. The company is famous for its one-click ordering mechanism, where customers can use stored information (their payment method and shipping address) to quickly order items at the click of a button. Amazon knows that this plays a huge factor in creating revenue (especially for those impulsive spur-of-the-moment purchases that people make), which is why they patented it.
The good news for other online retailers? Amazon's patent recently expired, meaning that you'll want to start considering how to use this technology on your eCommerce site.
Related: Removing friction from the online buying experience 
Integrate the payment process
The best eCommerce platforms allow you to accept payments through a variety of methods. This is especially important if you plan on catering to a global audience, as people in some countries do not have the same payment options as in other countries.
The most common way for people to pay for items online is via credit card or Paypal. However, some platforms will also allow you to take payments via Apple Pay or cryptocurrencies, such as Bitcoin.
When choosing your eCommerce platform, make sure that your chosen payment gateway is supported by (or integrates cleanly with) the eCommerce platform you're eyeing.
Related: Standout Tools — GoCentral Online Store + Square 
Pick a template, any template
Variety is the spice of life and no one knows that better than the best eCommerce platforms, which offer several ways for users to customize their online shops.
The best eCommerce platform for you will offer a library of templates and themes – both free and paid options – that will allow you to design your dream online shop.
All the other bits and pieces
Another factor to weigh when choosing an eCommerce platform is your ability to customize the store's functions through plugins and integrations.
Some of the best eCommerce platforms have integrations that allow you to connect to social media, conduct email marketing campaigns, and even include additional functions for accounting, shipping, reviews and rewards.
Get an idea of what additional plugins/integrations will make your eCommerce store run more smoothly and make sure the platform you want supports those functions.
Related: 15 free WooCommerce extensions for new eCommerce sites (and plugins, too)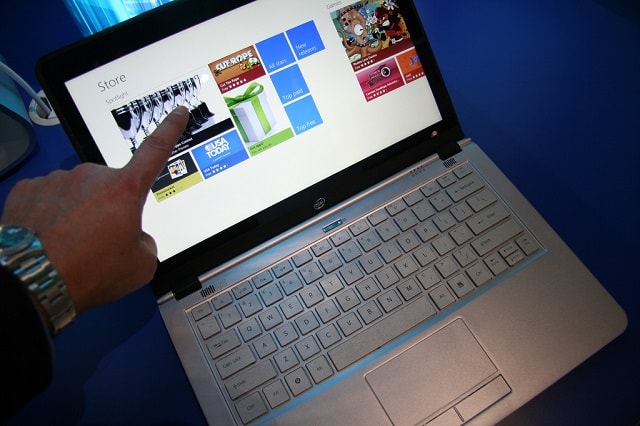 You want your business to grow, right?
When looking for an eCommerce platform, one-thing to consider is whether it allows your business to grow or if it could become constraining a few years down the road. This is more important than many entrepreneurs tend to anticipate. However, it can be difficult to change platforms once things really take off, so think ahead.
At the same time, it's also not cost-effective to pay for features you won't be able to fully maximize because you're just starting out.
The solution is simple, as the best eCommerce platforms will allow you to scale up or down as needed, adding new features without having to migrate to a new site.
The best eCommerce platforms are all about security, security, security
Security is not the most fun feature to think about when you're deciding on your eCommerce platform — plugins and design templates are a much bigger part of the dream. However, security is essential.
Upon placing an order, customers will be providing you with extremely sensitive information, such as credit card numbers, addresses, names and phone numbers. It is your responsibility to ensure they don't end up in the wrong hands.
The best eCommerce platforms will guarantee the security of your website. The most basic requirement is that the platform is HTTPS/SSL supported and PCI-compliant.
Editor's note: GoCentral Online Store comes already protected with a Secure Sockets Layer (SSL), so it won't be an additional cost on you or your business to keep your website safe.
Final thoughts
Choosing among the best eCommerce platforms can be the difference between your business flourishing in a competitive market and your business sinking quicker than the Titanic. The right eCommerce platform for you will provide the functionality your online store needs across a variety of important factors.