When you should NOT invest in SEO
The GoDaddy product information in this article is outdated and currently under review for accuracy. For the latest up-to-date product information please visit godaddy.com
I've run an SEO agency in London called Sharpe Digital for many years. In that time, it's always struck me that when you do the proper due diligence, you might just find that of all the online marketing channels out there, SEO isn't always the best. It's important to realize when it's unwise to invest in SEO.
I bet you didn't think an SEO specialist would say that!
Of all the website owners who get in contact with our agency for SEO, there's always a few we advise go a different route. Let's make sure you're not one of them before you invest time into courting Google.
To invest in SEO or pay for AdWords?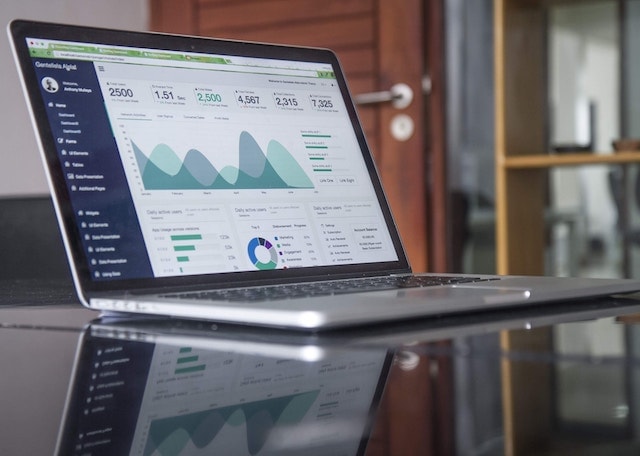 For certain types of product and business, SEO sometimes won't be as successful in generating a high ROI as Google's paid-advertising platform, AdWords. Any new business offering a product or service that's either low-end or high-volume (such as stationery or office equipment), or something valued by people bereft of time (such as emergency plumbers or perhaps personal assistants), will likely be better off with a well-executed AdWords campaign.
In these instances, consumers want the quickest and most prominent search results, which will always be the adverts at the top of the page.
People either go to Google to find something quickly, or they go there to find something they can trust. For speed, they'll be happy with paid ads. For confidence in quality, they'll opt for organic search results. Pretty simple, right?
Modern internet users know that up to the first four Google results are at the very top because they paid to be there. But, that said, if someone's just searching for something like cheap camping mat, they don't have enough skin in the game to bother looking beyond ads. At my agency, we've historically turned away anyone trying their hand at things like eCommerce for this reason, and instead advised they start out by paying pay for advertising.
Non-commercial content
Another less common type of business that shouldn't invest in SEO is one which needs to target keywords that compete with vast amounts of non-commercial content. A great example of this is a client we once had whose service was as brilliant as it was unique. The company provided tours of WWII D-Day Normandy beaches direct from London — but with a twist. You could do it all in just one day.
The tours were aimed at lucrative holiday makers (usually wealthy retirees from the U.S.) passing through London who wanted to visit the beaches of Normandy, but didn't have the time for the typical two- or three-day excursions involving ferries and coaches.
Instead, this tour operator did it all by air. They picked up clients directly from their London hotels, then shuttled them to a private aircraft that could seat up to eight passengers, flew them over the Normandy beaches, landed for lunch and a private ground tour spanning several hours, and finally flew them back to London and delivered them to their hotel — all in the same day, and all for less than $800 per person.
The service was — and still is — one of the most clever and niche businesses I've ever come across. The most satisfying thing for us was that it was family run, with an owner who was infectiously passionate about the tours.
Keyword planning
However, search engines reverse-engineer marketing, and so the very thing which makes SEO so lucrative can also be its downfall — keywords are only as good as the people typing them. So, obviously, this creates problems for those planning to invest in SEO.
Instead of insidiously and passively bringing an innovative product or service to people's attention — like billboard advertising for example — Google relies upon and targets exactly what people already type into it. This can only be based on their pre-existing knowledge and exposure.
Simply put, people don't know what they don't know.
For our above client, the monthly online search volume for keywords like London to Normandy tours in one day just wasn't there. This left keywords like Normandy tours and London to Normandy, but the intent of a user is very different for these. The former is for ground tours with no transfer element (they start in Normandy), and the latter is for transport alone (they begin and end in London).
In the end, our client's was better suited to AdWords for the tight control it offered. AdWords offers the ability to test out different keywords and exact user locations based on their IP Address, and it is also a phenomenally powerful tool to test the water before you invest in SEO full throttle.
We now manage their AdWords account for them. To date, almost all their customers come from targeting U.S. locations at specific times with highly focussed ads. SEO just can't compete with this.
In conclusion
So, I hope before you invest in SEO you perform the necessary due diligence by making sure SEO is right for you. Here's a quick summary and checklist of businesses we've declined to help in the past.
If you fall into any of these categories, it might not be a good idea to invest in SEO:
Websites less than a month old
eCommerce stores whose growth is 100-percent reliant on SEO
Websites looking to target keywords with few or no people searching for them, like binary options trading classes with around 10 searches per month (it's not worth the work for just 10 people!)
Businesses who can't break even without SEO
Companies with a product that's yet to be trialled for demand in the marketplace
For more advice, visit Will Coombe's online marketing blog to learn more.