Which review sites matter to your industry
If you went to a pizza restaurant, you probably wouldn't ask for sushi, right? Well, the same applies when asking your customers to give you feedback on review sites. For example, if you run a plumbing or HVAC business, requesting a review on TripAdvisor simply doesn't make sense.
Still, though…
There is such an overwhelming number of review sites around the web, it's helpful to have a list of industry-specific review sites to help you pinpoint, prioritize, and propel your online review strategy.
The big 3 review sites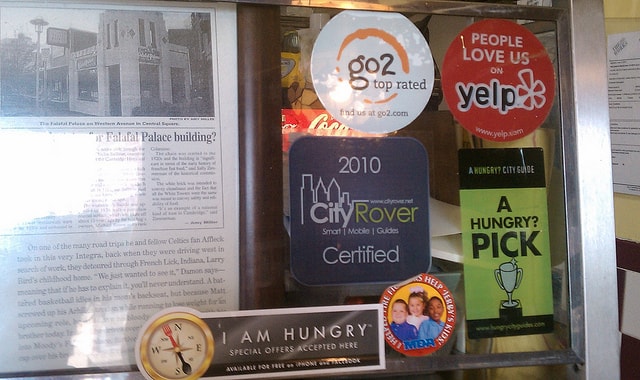 If you are going to grow your online reviews, there are three specific review sites that should be your top priority. According to recent online review research studies, the big three review sites (along with percentage levels of consumer trust) are:
Yelp (20 percent)
Facebook (20 percent)
Google (16 percent)
If you've ever tried soliciting Yelp reviews, you know it's difficult. It seems like for every five reviews you collect, four of them disappear. These strange disappearances are due to the Yelp Review Filter, which is why consumers trust Yelp reviews so much.
In essence, it's much more difficult for a business to solicit reviews, so the reviews that remain on Yelp have that much more credibility.
Facebook reviews play to the core concept of social proof. Facebook users are seeing their friends and family (people just like them) leave reviews for your business, which increases their trust factor. With Facebook's recent newsfeed content overhaul, collecting new Facebook reviews will also be an effective way to grab some organic impressions on the newsfeed without paying for ads on review sites.
If you have a local business, then you most likely have a Google My Business listing. This free tool lets you publish your business information and grow online reviews. Google is a household name, but since its review platform is not as rigid as Yelp's, consumer trust levels are just a few points less. Still, positive Google reviews are imperative, as they are a factor in determining your placement on the search engine results page.
Directory review sites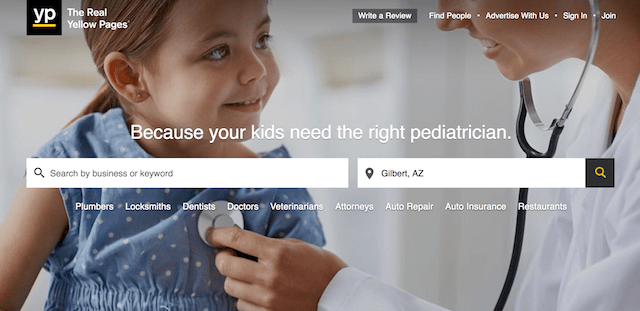 Though not as critical as Yelp, Facebook and Google, directory review sites are still important for your business's digital presence. That's because they show up on the search engine results page when prospective customers search for your business by name, category, or product or service.
The following directory review sites apply to any local business:
If you've got a local business you'd like to promote, it doesn't hurt to check out these directories.
Home services review sites
From HVAC to plumbing to electric and more, growing positive reviews on these sites can definitely boost your revenues:
Owners and renters alike will consult home services review sites before hiring a skilled tradesperson, so consider getting your business listed.
Lawyer review sites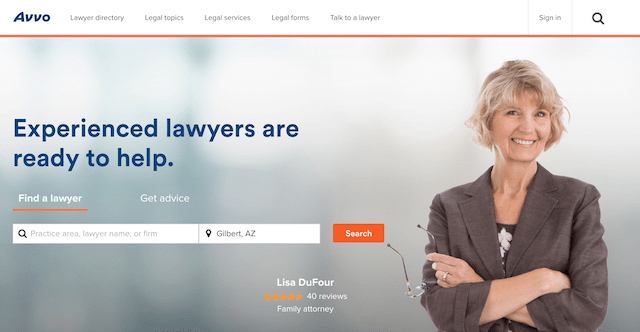 The sensitive and confidential nature of a law firm's work makes it more challenging to encourage clients to speak out about their experiences. But prospective clients want to know how you've handled cases and worked with clients before picking up the phone for that free consultation. That said, industry-specific review sites are important in the legal field and should not be overlooked:
While your reviews likely won't include specific details, your previous clients can still speak to the nature of your work and how well you treated them — and that's something everyone wants to know.
Restaurant and dining review sites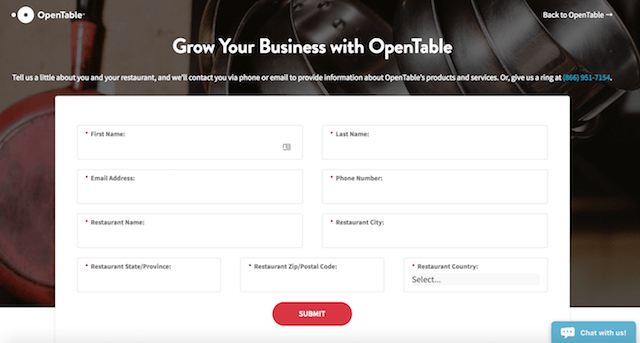 Restaurants have the highest volume of reviews read, at 60 percent, so it's important you build your presence on many different review sites:
Have the best baked ziti around? Make sure to ask your customers to leave a review on one of these sites.
Healthcare and medical review sites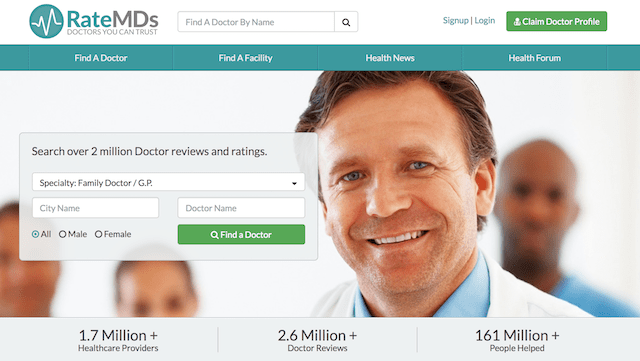 As a doctor or healthcare provider, reviews in your industry can have a huge impact on your bottom line. It's important to take a proactive approach to your online reputation. Consider building your presence on these sites:
As you solicit reviews, be sure to adopt practices that do not compromise your obligations with respect to PHI under HIPAA.
Real estate agent review sites

Prospective buyers and sellers want to know that real estate agents have their best interests in mind when representing them, so they will consult real estate review sites to get a feel for your approach to the process:
Buying and selling a house requires a lot of trust, so the more reviews you can encourage your clients to leave, the more likely you'll be to see new business.
Elder care review sites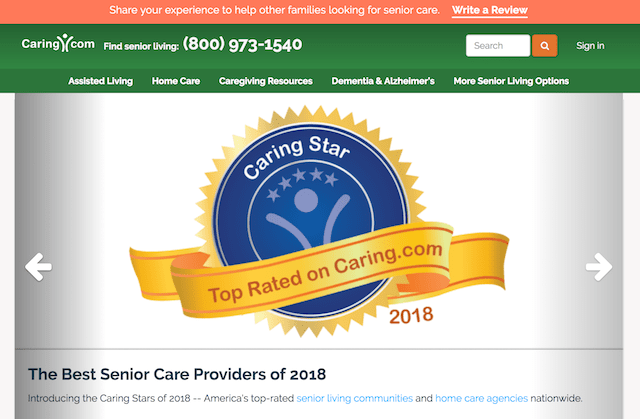 As younger generations help their parents transition into nursing homes and senior communities, they are reading online reviews before signing any type of contract. As an elder care professional, you'll want to focus on these review sites:
Nothing is more important than making sure a loved one is cared for. And the right presence on these review sites helps inspire trust from prospective residents and their families.
Auto and car dealer review sites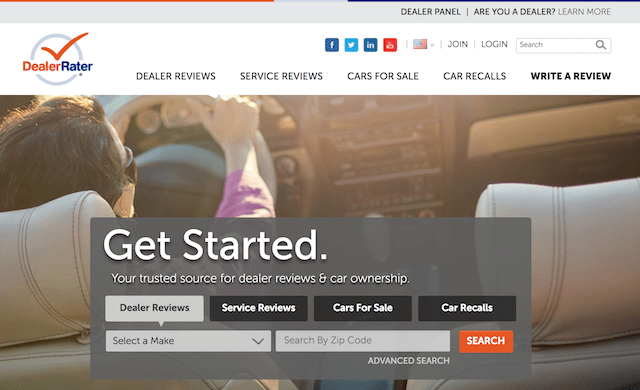 Before consumers consider stepping foot on your lot, they will most likely consult online reviews to learn more about the car buying or trade-in experience you provide via sites like:
Learning from past buyers, potential buyers can determine if they want to do business with you — so a strong presence on these review sites is definitely something to consider.
Auto repair review sites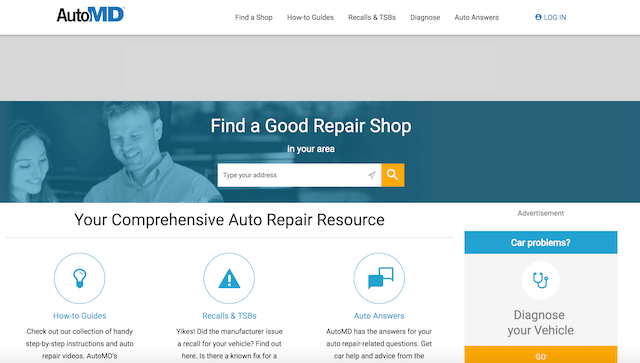 Many consumers tread lightly when approaching an auto repair business because of the horror stories they've heard from friends and family. They will look at the following review sites to see how you educate and set expectations for your customers before they pick up the phone to make an appointment:
Inspire trust by joining review sites that can demonstrate the level of care and attention to detail you use when dealing with auto repairs.
Grow your presence on review sites
With so many review sites, it can be difficult to proactively solicit new reviews, manage customer feedback, resolve customer issues, and promote your positive reviews around the web. Consider an online reviews engine like MyReviewDashboard to save you time and keep you organized.
Where 46 percent of consumers pay attention to the quantity of reviews when making a buying decision, a tool like MyReviewDashboard simplifies the process of growing your presence on review sites that make sense for your business.
Of course, there are many more review sites for many more industries, but the hope is that the above list will help you to pinpoint, prioritize, and propel your online review strategy.
Editor's note: Want to effectively manage the "big 3" review sites and more all from one convenient, easy-to-use dashboard? Check out GoDaddy's Local Business Listings so you can stay in control of your business information.