Why deleting email subscribers can improve your marketing efforts
In the last few years, email service providers have made it increasingly difficult to send (and receive) promotional emails. Case in point: Gmail introduced the "tabbed" inbox feature that automatically detects if (and how well) you know a sender, before automatically re-routing emails to bypass your primary inbox (never to be seen again). While it might seem counter-intuitive, the best way to overcome this is by deleting email subscribers.
In this article we're going to explore why, then show you how to start improving your results.
Why 'graymail' is killing your email performance
Reputable email service providers (e.g., MailChimp, Mad Mimi, GoDaddy Email Marketing) are very strict about what types of companies they let use their system, and which contacts they let you actually send mail to — and with good reason.
The performance of one company's account can actually drag down the deliverability of others sending from the same servers. Which means that accounts routinely seeing low open rates, low click rates, and high unsubscribe or spam notices can affect the way other email service providers (like Gmail, Outlook, etc.) view and treat your own emails.
"Graymail," as defined by HubSpot, is the stuff in between the good and the bad. It encompasses everything you routinely get that's not technically spam, but nevertheless you don't really want to receive (let alone open).
Let's be honest — most company newsletters fall in this category. Low email engagement can spell disaster for deliverability, meaning most of your emails might fall on deaf ears, not even reaching your intended subscriber.
Want to avoid 'graymail'? Start deleting.
When Gmail first introduced their tabbed inbox, savvy marketers tried to get subscribers to still drag their emails over to the primary inbox as a way to make sure Gmail recognized the subscriber's preference. It worked for a while — until it didn't.
The fact is that email providers are getting better and better at recognizing graymail and preventing it from reaching people in the first place. So instead of looking for a loophole, the best long-term fix is to simply improve your results. That means focusing on the top 20 percent of subscribers who are already providing 80 percent of the engagement on your list.
Instead of looking for a loophole, focus on improving results.
HubSpot recently took the same approach, unsubscribing 250,000 (!) people from their marketing blog, while also sending less email overall. Their goal was to use email smarter (not harder), and improve their tactical approach to increase results by making the "barrier to entry" higher.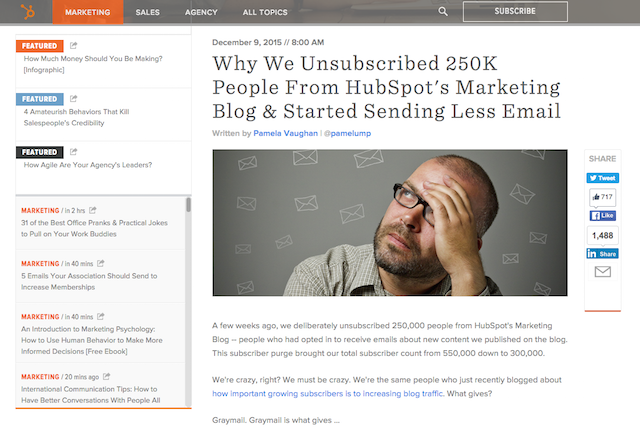 Sure, pop-ups and "one-click subscriptions" might improve sign-up rates, but you're going to attract a high number of low-quality subscribers who were only in it for the immediate gratification. Having subscribers go through a thorough double opt-in approach will ensure that the people who do sign up are committed — improving not only deliverability but also the results you'll get from each email sent.
The moral of the story is simple: a small yet engaged readership is far better than a huge yet disconnected subscriber base.
How to choose which subscribers to delete
We assume you know how to delete subscribers (and if you don't, many popular email service providers will be forthcoming with instructions), but who should you delete?
An easy way to get started if you're still hesitant is to remove inactive or low-quality email addresses — for example, emails of people who've already opted out, emails that are bouncing (or not being successfully received by the recipient, and alias emails that people use instead of their real email addresses.
Next up, you should remove those who are clearly unengaged. That said, stay away from open rates, which are notoriously unreliable because they use a small image pixel embedded in emails (and many popular email providers like Outlook default to not showing images).
Besides, your ultimate goal isn't to get people to open emails; it's to get them to take action and eventually buy something! That's why click rates, especially over recent campaigns, are a good barometer of engagement (or a lack thereof).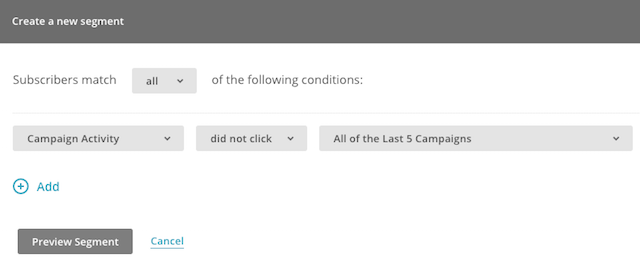 Some email marketing software will even give you a basic engagement "score" that you can use quickly to quickly determine the quality of each subscriber. Simply searching for everyone with a low score will create a segment of people who are ripe for deletion (or a targeted follow-up asking if they'd like to remove themselves from the list).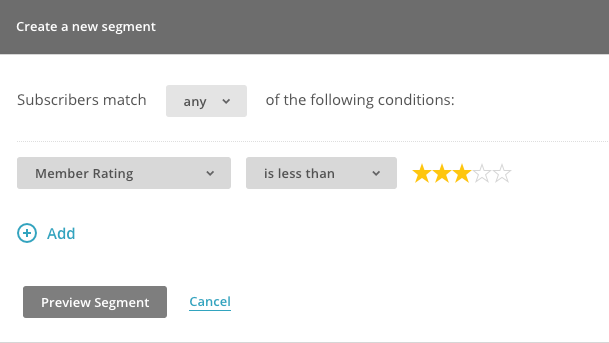 You can also add additional criteria on top of this – like a specific date – to help make sure the people you're selecting to get rid of are truly unengaged (and not just new ones who haven't had a chance to get acquainted with you yet).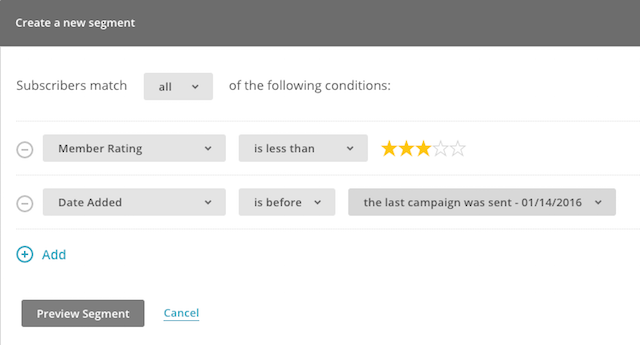 Another method is to use your email software's automation features to trigger emails when engagement rates start to drop. For example, you can prompt people to indicate their preference for receiving emails on a different frequency schedule (like weekly instead of daily). You can encourage them to personalize their settings or tell you specifically which topics they're interested in to help bring their engagement back from the dead.
However, if those ideas don't work, you can simply ask them to unsubscribe (or even automatically delete them if they still don't answer or respond).
Note: If you're a fan of GoDaddy Email Marketing, just call the 24/7 customer support team for help cleaning up your email list.
Conclusion
It's getting harder and harder to reach people through email marketing. Not only is the competition higher, but email service providers are getting increasingly strict about how they recognize and treat graymail.
That's why you should be ruthless in "cleaning" your email list on a regular basis, to ensure that you are serving only those who are truly interested in your message, along with implementing higher barriers to entry to prevent "time wasters" from subscribing in the first place. It might seem counterintuitive, but it will benefit your business in the long run.
Have you seen email marketing performance decline over the past few years? What have you done to try and improve it? Let us know in the comments section below!
Image by: A is for Angie via Visualhunt.com / CC BY-ND