Why your business should be working with influencers
Influencer marketing is a hot marketing term right now — and for good reason. When properly used, working with influencers can skyrocket your business in terms of reach, authenticity and, most importantly, sales.
However, with all of the chatter surrounding influencer marketing, not many online business owners really know why they should use it and how it would specifically benefit them. If you're one of those people, this article is for you.
Keep reading to find out the main reasons, with real-world examples, you should invest in influencer marketing.
Working with influencers expands your reach and engagement
One of the toughest aspects of running digital marketing campaigns is finding the most effective and efficient way to reach your target audience. Yes, you can buy Facebook ads and play around with pay-per-click advertising until you're blue in the face, but how do you know your campaign is truly reaching the most appropriate audience? Unfortunately, you don't always know. That's where influencer marketing comes in.
By leveraging influencers, you're taking advantage of the fact that they've built and maintained highly targeted (and possibly untapped) audiences. This gives you a potentially massive reach.
However, reach isn't everything. Engagement is what really drives successful influencer marketing campaigns. It's much more beneficial to work with a smaller niche influencer that is highly related to your brand rather than a "big" influencer with broader appeal.
You can create brand authenticity
The most substantial benefit of running an influencer campaign is building authenticity for your brand. When a third party endorses your product, it activates word-of-mouth marketing, one of the most effective forms of marketing available.
The influencer's relationship with their audience is based on trust.
By implementing a successful influencer campaign, your business can leverage the relationship and trust they have with their audience to build a relationship and trust for your brand (in the most authentic way possible).
Tap into diverse campaigns
Many people are under the impression that an influencer marketing campaign is used purely for increasing brand awareness by tapping into the influencer's audience. While brand awareness campaigns are how influencer marketing came to fruition (in the early days of Vine, Snapchat and Instagram), they've evolved and been molded to fit a variety of marketing initiatives.
Many online businesses are working with influencers to either bring a highly targeted demographic into their sales funnel (through likes, follows and newsletter signups) or even go for the direct sale through the use of an influencer-specific coupon code (which helps track the effectiveness of the campaign).
Use native advertising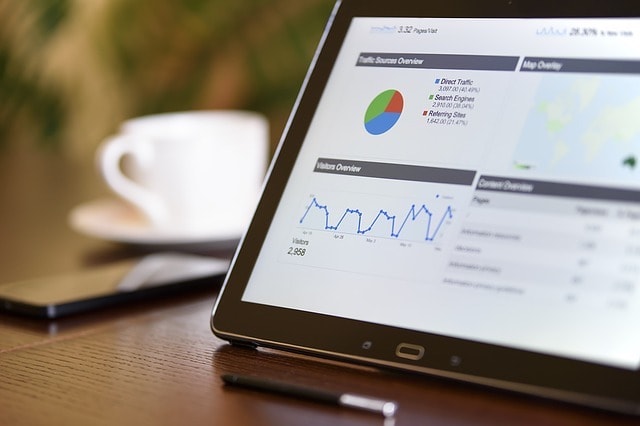 Native advertising is a type of advertising that complements the platform in which it appears. You've likely seen native advertising as "sponsored content" at least once a day as you peruse the internet. By synthesizing content and advertising under a relevant platform, your brand message is much more likely to have an impact on the viewer.
The reason native advertising works is simple — people don't want to be disrupted by ads anymore.
To prove my point, try to think about the last time you clicked a banner ad. Or, if you're like many people who browse the internet, you have an ad blocker enabled, which removes disruptive ads entirely. Native advertising bypasses this interruption by integrating advertising and content as seamlessly as possible. The research even backs it up. According to Shareaholic, 70 percent of individuals want to learn about products through content rather than through traditional advertising.
Influencer marketing examples
To help you get a better grasp on influencer marketing, you'll find three incredibly well-executed campaigns below. In addition to showing how working with influencers can help your business grow, these examples also show the diversity of influencer campaigns you can run.
MVMT Watches
Originally launched off a very successful Indigogo campaign, MVMT Watches aims to provide customers with high-quality and fashion-forward timepieces at a more affordable price than their competitors.
Starting a new business in one that is dominated by billion-dollar companies is hard. However, it was even harder for MVMT because their business was solely online, making it impossible for potential customers to try on their watch prior to purchasing. This made selling the physicality (how it looks and feels when worn) of the product nearly impossible, so they had to rely on selling their brand instead — the MVMT lifestyle. Thus, they began a massive influencer marketing campaign.
Their campaigns focus on working with influencers of all sizes who fit their brand identity (e.g., trendy, modern and fashionable). This hyper-targeted influencer approach is one of the main reasons they've grown from $1 million in sales to $60 million within three years.
Balvenie Scotch
Although MVMT Watches found success working with many different influencers to achieve their marketing goals, Balvenie Scotch went a completely different direction with their influencer marketing campaign by tapping only one ideal influencer whose audience fit their brand perfectly — Anthony Bourdain.
In 2015, Balvenie teamed up with Anthony to create mini documentaries that chronicled the day-to-day routines of craftsmen and women around the United States. All of these videos are available for free on their YouTube page. Many of them have racked up millions of views, which continue to climb daily. Although Balvenie might have paid Anthony a pretty penny to star in these sponsored videos, the content produced is timeless and will continue to pay dividends for years to come.
By tapping into Anthony's audience, Balvenie doesn't just expand their reach and engagement with the sponsored content, they mold their brand image. At first glance, it might just look like a regular scotch, but the video content distinguishes it from its competitors by making it seem like the "sophisticated drink of choice" for craftspeople everywhere.
Beats By Dre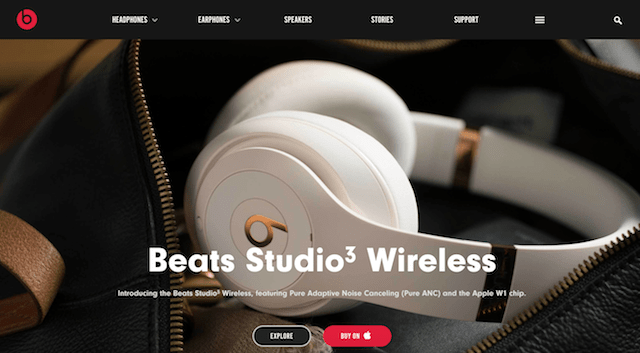 If there is one brand that has taken influencer marketing to the extreme and had it pay off handsomely, it's Beats By Dre.
Their initial marketing strategy relied on using influencers to boost the authenticity of their products. This worked as perfectly as it did because the two founders, Dr. Dre and Jimmy Iovine, were able to leverage their personal connections in the music business to become their first influencers.
When they launched in 2008, musicians and DJs used Beats at their shows and even in music videos as a result of their campaign. Their popularity trickled down to other entertainers and athletes, which fueled their growth even more.
Working with influencers took a relatively uninteresting tech product and made it a fashion trend.
Because of this, one could make the argument that Beats By Dre's massive influencer marketing campaign paved the way for the fashion-tech boom we're living in today.
Small businesses are working with influencers
While the examples above mainly focused on "big" businesses, influencer marketing can be used on a micro scale as well.
There are hundreds of thousands of
micro-influencers
 whose niche audiences are perfect for your brand.
The best part about retaining these micro-influencers is that they can be much less expensive than the more well-known influencers out there. Let's say you own a bakery that sells a "cookie of the month club" to customers around the world via your online store. You might think that running an influencer marketing campaign might be impossible due to the extreme niche audience you're looking for. However, there are blogs like Food Box HQ that specialize in reviewing food of the month clubs.
The trick to finding the right influencers for your business isn't to focus on the size of their audience, but rather their engagement and how well they relate to your brand. Whether you're looking for a specific group of bloggers or even visual influencers, there are plenty of options out there for your business.