GoDaddy guide to WordPress security.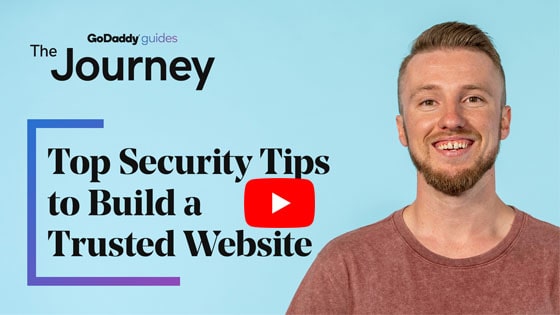 Got a WordPress site? We've got the WordPress security resources you need to help keep it safe from hackers, malware and other online security threats.
From general security concepts to implementing a smart admin strategy, this WordPress security resource guide will give you a leg up.
WordPress security resources
WordPress is the most popular content management system in the world, with more than 34 percent of all websites running on WordPress.
That popularity, however, also translates into WordPress security risks. WordPress is open-source software that depends on its users for secure installation and maintenance.
What exactly is involved with making a WordPress site secure? We're glad you asked.
WordPress security includes basics like installing WordPress on a reputable hosting platform, keeping WordPress and its associated plugins and themes updated, setting strong admin and user passwords, and managing user roles thoughtfully.
An SSL certificate is also an important factor.
SSL, which stands for Secure Sockets Layer, is a layer of security that establishes an encrypted link between a user's web browser and a web server. These days, an SSL certificate is practically a requirement, so don't be tempted to skip it.
There are also tools that you can use to regularly scan your WordPress website for malware and monitor your DNS to ensure visitors aren't redirected to another site or tricked into giving their private information.
Plus, a web application firewall (WAF) can intercept and inspect incoming data and automatically remove malicious code.
We're here to guide you through each step of the process, so don't stress.
Put the WordPress security resources on this page to use and your WordPress site will make you look like the pro you are. Let's go!