Your marketing checklist for Small Business Saturday®
Editor's Note: This article was originally published on Nov. 4, 2016. It was updated on Oct. 30, 2018.
So you're gearing up for Small Business Saturday® on November 24 and wondering how to leverage the buzz. And there will be buzz. But unless you live in a city with a hoppin' downtown area and enthusiastic merchants association, just BEING a small biz won't be enough.
Luckily, putting some effort into a handful of super-simple marketing activities will help you get the most out of this nationwide event.
Related: Holiday marketing checklist — 5 steps to prep your marketing for the holidays 
Here's a marketing checklist to help you prep for local shoppers this holiday season:
1. Notify the community
Regardless of your business niche, it's important to stay connected (and engage with) your customers. And in this case, with any local business groups out there.
Email your subscribers.
You're emailing customers regularly already, right? Of course you are. In the weeks leading up to Small Business Saturday®, mention the date often and broadcast your enthusiasm for small businesses — you want to share how this shopping day represents you as an independent merchant. Consider including a discount code that subscribers can use on November 24 only.
Related: What every small business should know about creating discounts
Schedule a series of social media announcements.
Time to throw your social channels into overdrive! For two to three weeks leading up to November 24, build buzz through all of your active social media channels.
Editor's note: With this increase in social media posting, you might find that you don't enough time to keep up. Let the experts at GoDaddy Social help! They will get your posts up so you can focus on making sales.
Be sure to include imagery as often as possible since photos grab user attention more effectively than text alone.
Related: Social media image sizes: The 2018 cheat sheet
Go old school with flyers or mailers.
If you can afford to go this route, it can be surprisingly effective. Put some collateral together to encourage customers to shop local by visiting your store on November 24. Again, consider offering a special discount or promotion.
Related: How to choose the best marketing channels for your business
2. Partner up to leverage your network
Even if you're a solopreneur, there's no need to go solo! There are plenty of opportunities to team up with other local businesses.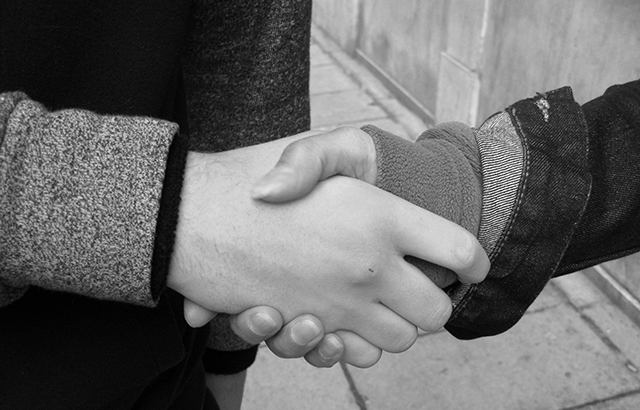 Collaborate with other nearby businesses.
Partnering with other small businesses for events and promos helps you leverage your network and community. You can offer discounts to those who buy from multiple shops, create shop-hop activities, or just agree to promote each other in all of your individual marketing efforts.
Related: How to market a local business through strategic collaboration 
Contact your local Chamber of Commerce.
Even if you've never done so before, now's the time to connect with the Chamber of Commerce. Ask how they're supporting small businesses on November 24, and find out if anything is planned in your area that you can join or support.
3. Make some noise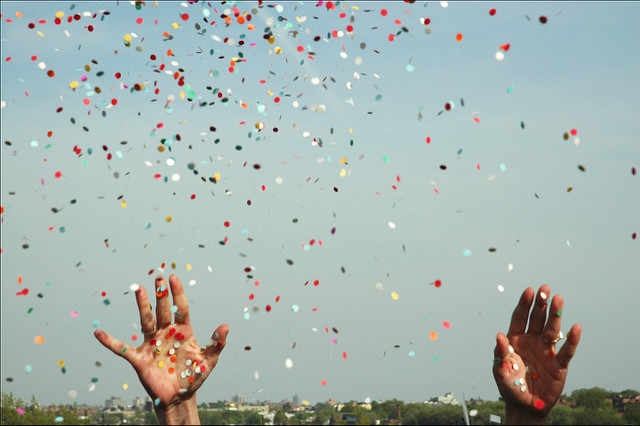 A marketing checklist wouldn't be complete without the fun in-store festivities. Here are a few ways to amp up excitement for your business this holiday season:
Hire entertainment.
No need to make Taylor Swift fly in for the day, but consider recruiting friends and colleagues to help create a party atmosphere. Create a fun event with live music (even a singer with an acoustic guitar will do the trick), face painting for the kids, product demos, fortune telling, fashion shows — anything that will lend the day a festive air. (And if you go this route, be sure to mention everything you're planning in lead-up communications!)
Offer snacks.
Again, you don't have to bust out the caviar and Cristal, but affordable nibbles will make shoppers feel welcome. A bowl of candy, seasonal cookies or a store-bought cake will keep the sugar buzz flowing. Even better if you can offer up a fragrant, seasonal treat like spiced apple cider.
Get some balloons.
Seriously. Get some balloons for your entryway. If you're on a busy street, anchor some clusters on a sandwich-board sign. Window shoppers are weirdly and inevitably drawn to balloons. Trust me.
Related: 6 local business strategies to make strong community connections
Start preppin' today
With Small Business Saturday® right around the corner, it's time to get ready. We hope this marketing checklist is helpful, and best of luck with all your small business endeavors!