With its ease of use and flexibility, it's no surprise that WordPress has amassed a large following (after all, it powers one-third of the internet — and growing!). Since WordPress is an open source software product, there's no built-in customer support for using this great tool. Luckily, the WordPress community of users is very active and helpful to those who reach out with WordPress questions — which leads us to the subject of WordCamps.
Though WordPress community members frequently interact with each other over online mediums, WordCamp events give them the opportunity to forge in-person connections.
Related: Online communities for WordPress web designers and developers
What are WordCamps?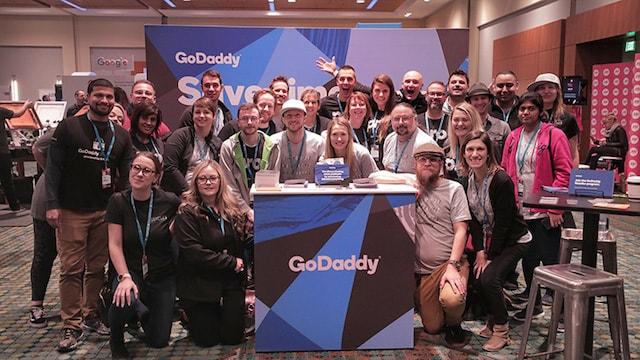 WordCamps are community organized conferences that are centered around how to best use the WordPress platform. These events are organized by volunteers, and funded and attended by the local WordPress community based on a set of guidelines found on WordCamp.org.
Anyone who uses WordPress or wants to use WordPress is encouraged to attend WordCamp events. This includes everyone from business owners to developers, bloggers and designers.
The WordCamp community focuses on using WordPress more effectively, plugin and theme development, updates and advanced techniques, as well as issues concerning security, blogging, business and social media (among many others).
WordCamps don't just focus on WordPress discussions, though.
WordCamps (especially the bigger events) last for several days, so attendees have the opportunity to squeeze in a few days for recreation in a new city.
WordCamp events happen constantly throughout the year. As of this publication, there have been 967 WordCamps, held in 72 cities, in over 65 countries worldwide. Visit WordCamp Central for a schedule of events to determine the closest event to you (or to find one worth traveling to!).
WordCamp facts and history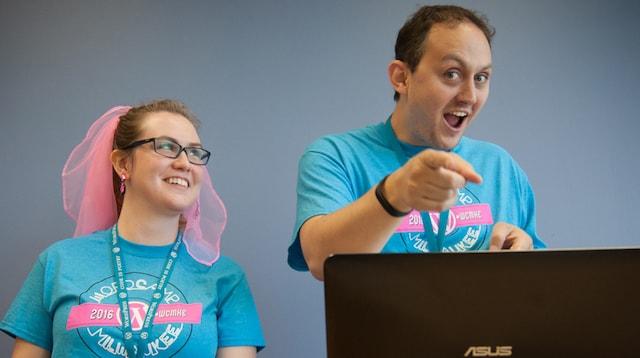 The first WordCamp was held in 2006 in San Francisco. It was organized by Matt Mullenweg himself (the CEO of Automattic, the company that got WordPress started). The first WordCamp was a one-day conference attended by more than 500 people.
Because WordCamp was initially introduced in 2006, there have been many more cities added each year. As of 2010, WordCamps have been held across all continents except Antarctica.
WordCamp US is the most popular WordCamp among the US WordPress community (followed by WordCamp Miami) and WordCamp Europe is the most famous global WordCamp.
Related: 50+ freelancer tips from WordCamp Miami 2019
Why you should attend WordCamps
Whether you've just started using WordPress or are a seasoned professional, you can get a lot of value from attending WordCamps. Ultimately, your takeaways will depend on your goals and motivation for attending.
Here are just some things you can gain by attending WordCamps:
Learn from more experienced WordPress users.
Discover something new about how to use WordPress. WordPress is dynamic — there may be some interesting information that's applicable to you that you haven't discovered yet.
Teach less experienced users. You don't have to be a certified pro at WordPress to have something to teach about using it. Chances are, where you are and what you know about WordPress is more than what someone else does.
Make personal and professional connections. Whether it's finding clients, someone to collaborate with, mentor (or be mentored by), or even just make new friends, WordCamp is the place where everyone in attendance is bound by a shared interest — WordPress.
Most WordCamps also offer fun WordPress swag (thanks to organizers and sponsors), lunch, and even drinks and snacks at an after-party event.
With all that you gain from attending WordCamps, you'd think that it would cost a lot. But, the two-day WordCamp entry fee is typically set at $40 (or $20 per day).
The price is kept low since the event is not for profit. WordCamp Central and money earned from sponsorships help to subsidize the cost of the event to encourage high attendance. You won't find a better value for all the potential opportunities in store at your local WordCamp!
What to expect at WordCamps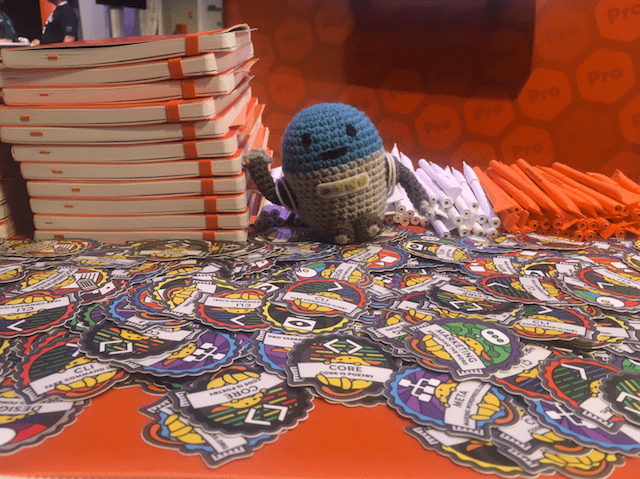 All WordCamp speakers are volunteers. Again, because the event is not for profit, anyone who helps to organize and execute the event is doing it out of their love for the WordPress community.
That said, the larger WordCamp events attract expert speakers that you might not otherwise be able to see unless someone was paying them, as they represent some of the most well-known members of this community.
It's up to the organizers to shape the specific format of the WordCamp they run.
As such, informative sessions can take on a variety of mediums, including panels, Q&As, demos, workshops or lectures. Some WordCamps also offer a Contributor Day opportunity where attendees can help make WordPress better.
You'll find a Happiness Bar at most WordCamps, where expert volunteers answer any pressing questions you might have. Most Happiness Bars also offer a job board where attendees can post any opportunities available or leave their business cards.
Of course, most WordCamps aren't all about getting work done — some also include planned opportunities to explore the host city, as well as after-party events where attendees can relax and unwind when the main event concludes.
What to bring to WordCamps
Aside from the obvious necessities, such as your clothes and toiletries if you're traveling to a WordCamp far away from you, you'll want to bring some basic gear to make the most out of your time at the event:
Pen and paper, to take down notes. If you forget, there's likely going to be at least one sponsor handing out notebooks and another who will have writing utensils available!
Laptop, smartphone or tablet. This is ideal if you find that digital note taking is more your thing — plus having a device on hand will make it easier to keep up with and participate in the online conversation around the event. Bringing a laptop is also useful if you plant to seek help at the Happiness Bar.
Business cards, for the new people you're going to meet.
Don't forget to come in with an open mind for the things you'll learn and all the new people you'll meet. A positive attitude is also helpful!
Getting involved with WordCamps
WordCamps are put on by a local WordPress community that relies on volunteers to run and organize the event. If you'd like to contribute, getting involved in WordCamps can involve a range of duties that include volunteering day of, speaking, organizing and sponsoring.
Volunteering at WordCamps
WordCamps need volunteers to help with event execution day of, in support of the organizers who planned the event.
Volunteering does not require any special qualifications or backgrounds, just an open heart for service.
Just make sure that you can honor whatever commitment you make!
Speaking at WordCamps
If you're a WordPress user, designer or developer, you can apply to be a speaker at WordCamps.
Note that most WordCamps have a local focus when it comes to speakers, primarily sourcing this talent from those who live nearby. In general, if you're applying for a speaker position somewhere further away, you'll have a smaller chance of being chosen to speak, unless you are very prominent in your field.
Speaking at WordCamps really is a labor of love.
You won't be paid or reimbursed for travel expenses. After all, if that was the case, ticket prices would not be as inexpensive as they are. That said, speaking at WordCamps can be a great resume-builder if you're just starting out.
Just make sure that you're not using your time on stage to sell to the audience — you won't be asked back (and will start to develop a bad reputation in the community).
Speakers must also be willing to sign an AV release form, as media from the talks will be posted on WordPress.tv. These session recordings can also be quite useful for a budding speaker looking to leverage WordCamp experience to land paid gigs.
Every WordCamp has different requirements and subject area interests, so make sure to read the speaker application in-depth before submitting a talk.
Organizing a WordCamp event
If you're interested in organizing a WordCamp in a city where one doesn't yet exist, it is recommended that you organize a WordPress meetup for at least a few months to gauge community interest, get a feel for what WordPress events are like, and to make contacts.
WordCamp organizing teams typically have five to 10 members, with each person spearheading a major role.
For example, you might have someone in charge of speaker selection, someone in charge of working with the venue, another person who works with sponsors, and so on. In many cases, one person is in charge but works with the group at large when collaboration is necessary or helpful (such as with speaker selection).
Two key values for organizers to keep in mind are transparency and inclusion.
WordCamp organizers and events are approved by the WordPress Foundation, a nonprofit organization that aims to promote and provide education regarding WordPress and related open-source software. If you're interested in organizing a new WordCamp, fill out an organizer application.
You should not start organizing WordCamps unless you've heard from WordCamp Central, as there may already be an upcoming WordCamp in your city.
Once you're approved, WordCamp Central will get you set up with a site on WordCamp.org for your event and provide a budget worksheet for you to fill out. Once your budget is approved, you can publish your site and announce your dates. Additional information and support will also be provided to get your event going.
A few more thoughts about organizing a WordCamp event:
WordCamps are best planned with a four- to six-month window.
There are special requirements for regional WordCamps, which are larger events.
Remember that as an organizer, you're representing the WordPress brand, so act professionally.
Check out this guide for more in-depth information about how to organize a WordCamp. You might also want to check out the Official WordCamp Organizer Handbook for more information.
Of course, if you don't want to be responsible for starting brand-new WordCamps, you can also opt to join an existing organizing team. Find your local WordCamp, check out their website, and get in touch with the organizers listed there to register your interest in helping.
Sponsoring WordCamps
Countless companies and businesses are built on WordPress, whose free and open-source software has played a part in helping them build and scale their business.
Events like WordCamp are a great way for companies to give back to the WordPress community — and reach relevant members of their target audience.
WordCamp sponsorship levels differ for every organizing committee because the cost of living varies per area (which affects how much it costs to subsidize tickets for attendees).
Check out your local WordCamp site for specific details around available sponsorship opportunities. For organizers, check out this guide regarding which businesses to approach about sponsoring WordCamps and how to approach them.
If you want to sponsor multiple WordCamps, you might want to be a Global WordCamp sponsor. This type of sponsorship doesn't require the input of local WordCamp organizers, which makes their jobs easier when it comes to securing additional funds in their local area, giving them more time to focus on planning.
As a Global WordCamp sponsor, you'll be notified every time there's an upcoming WordCamp in your preferred area.
Oftentimes, affordable micro sponsorships are available that allow you to get involved with a WordCamp event as a sponsor — without breaking the bank. WordCamp Central offers a few guidelines regarding what companies can get in exchange for their generous support.
Leftover funds from a WordCamp budget could be spent in one of the following ways:
Fund the continuing WordPress meetup group's activities.
Donate to the Foundation to support other WordCamps community initiatives.
Fund the development of a contribution to the WordPress.org community (such as releasing a free plugin or theme).
Provide partial refunds to attendees and sponsors.
Organizers should not pocket excess funds. If volunteers are interested in putting together a for-profit WordPress conference, they should do so under another brand name.
Final thoughts on WordCamps & the WordPress community
WordCamps are a great way for anyone in the WordPress community to meet and learn from other users. Costs are kept low so as not to exclude anyone and to encourage attendance. At most WordCamps, there are even ticket scholarships available if there's a need.
WordCamps were first established in 2006, and have occurred in 65+ countries since — following guidelines established by a Central WordCamp committee. Members of the WordPress community can participate in a number of ways: as attendees, volunteers, organizers, speakers or sponsors.
If you still haven't attended a WordCamp, what's holding you back?