This content should not be construed as financial advice. Always consult a financial professional regarding your specific financial situation.
In 2017, I wrote an article about financial tips for millennial business owners. Five years later and two years into the ongoing COVID-19 pandemic, I was surprised to find that most of the original advice still holds true today. However, some changes are worth noting that will better empower millennials to succeed personally and professionally with their finances.
Five financial tips for millennial business owners
Here are five things today's millennial business owners should consider. We will look at each tip in more detail.
Pay down and pay off outstanding debt.
Work alongside a financial adviser.
Observe the money moves of Gen Z.
Build an emergency fund.
Establish Plan B.
1. Pay down and pay off outstanding debt
My original article emphasized the importance of getting out of student loan debt. I mentioned suggestions for managing that debt, like lowering student loan bills through better repayment or refinancing plans and making loan payments on time. Hopefully, doing these things would make it easier for millennial business owners to financially plan to start a business.
However, according to Bank of America's Better Money Habits Millennial Report, student loans now only account for 25% of millennials' debt. The Winter 2020 report examines the precarious balancing act that millennials have with outstanding debt. And this debt is no longer limited to student loans.
The reason? Millennials are no longer twentysomethings. Millennials began turning 40 in 2021. The report shares the various types of debt that millennials carry in middle age, including auto loans (40%), credit card debt (37%) and mortgages (36%). Each makes up a higher percentage of debt than student loans.
Further, the report addresses the worries that millennials have surrounding their debt. Those surveyed say that having debt keeps them from reaching professional and personal milestones. Millennials today feel like they can't or can't yet fulfill the following goals:
Buy a first or nicer home (42%).
Save for the future (40%).
Welcome children or grow their family (21%).
Get married (21%).
Start their own business (19%).
Despite these grim percentages, millennials are not giving up.
The COVID-19 pandemic has impacted the American workforce with the Great Resignation. Millions of workers are quitting their jobs, with a January 2022 study from Cengage Group citing 38 million workers who resigned in 2021.
Quitting does not mean millennials do not plan to work again. Instead, they are taking back their power. Ninety-one percent quit their jobs to make more money, 82% are reconsidering priorities amid the pandemic and 81% wish to pursue another passion or career path and are reskilling appropriately.
For many millennial business owners, relying on traditional financial tips like refinancing, budgeting, and making on-time payments isn't enough to get entirely out of debt. Resigning from a job where you feel stagnant, or experience stagnating wages is a critically important next step for paying off debt and revitalizing your career trajectory.
2. Work alongside a financial adviser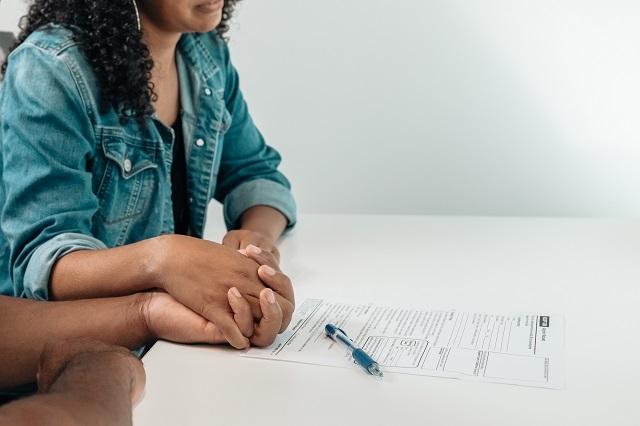 No matter your stage in running a business, every small business benefits from working with a reliable financial adviser.
What can a financial adviser do for you? These advisers assist millennial business owners in making sound financial decisions. An adviser is well-versed in financial literacy and understands planning in certain and uncertain times of economic stability. Many also work with niche-based entrepreneurs, like those within the FIRE (financial independence, retire early) and HENRY (high earner, not rich yet) communities.
Best of all, millennials can even work alongside a millennial financial adviser if they choose.
If you're currently on the hunt for one, check out this roundup on Business Insider of the 23 most influential financial advisers for millennials.
3. Observe the money moves of Gen Z
Millennials and Gen Z "allegedly" don't like one another very much. Something about a TikTok dance? I digress. Millennials can learn from individuals at all stages of entrepreneurship, including the class of creators that makes up Gen Z.
How exactly does watching the entrepreneurial moves of Gen Z translate to financial advice?
Gen Z came up in a world where many cheaper tools are at their disposal. They are natural social natives that utilize digital platforms to build their brand.
Watch which tools they use to build their business and how they save money through using them. A good example is observing the platforms they use, like Square to accept payments and Etsy for creating an ecommerce presence. These tools are cost-effective and allow Gen Z to focus on their business. Take a few notes if you haven't started already, millennials.
4. Build an emergency fund
If business owners have learned anything from the COVID-19 pandemic, it is the importance of having and maintaining an emergency fund.
Emergency funds are exactly what they sound like: three to six months' worth of expenses set aside to be used in the event of an emergency. This emergency can be anything from a pandemic to a natural disaster. Having an emergency fund means having the ability to cover an unexpected expense without taking out a loan or using a credit card with a high-interest rate.
Three additional pro tips I have for building an emergency fund are below:
If you withdraw a certain amount from your emergency fund, remember to pay it back. Ideally, do this as quickly as possible.
Use this fund only in the event of an actual emergency.
Add to an emergency fund regularly. Treat it as you might a retirement fund. Strategize with the help of a financial adviser as to what this fund's maximum contributions might look like every year. Then, add to the fund accordingly. Too often, emergency funds are viewed through a one-time lens. Business owners should set up the fund in a safe space like a high-yield savings account and keep contributing funds to it over time.
5. Establish Plan B
Plan B was in the original version of this article, and I'm using it to conclude this updated list of financial tips for millennial business owners.
Having a Plan B is essentially creating a backup plan for your life. The phrase is often used negatively as if to say that because a particular business venture didn't work out, you can't be an entrepreneur again. That's not true. Having a Plan B means having a safety net for every good and bad "what if?" scenario.
If something doesn't work out now, you have options, and Plan B will help you find and pursue them.
This content should not be construed as financial advice. Always consult a financial professional regarding your specific financial situation.