Editor's note: Pepper Makepeace left the corporate world in 2008 to start her own business as a freelance career coach. In 2013, she saw the need for clear, effective website management training and social media strategy for women solopreneurs. Read on to learn how Pepper evolved her business in response to her customers' changing needs.
Q: What inspired you to start your business?
A: I originally started a career-coaching business back in 2008. But I saw how the tech aspects of starting a business really could inhibit people's ability or willingness to take the leap into entrepreneurship.
I also saw how a lack of confidence with technology could limit the success of a new business venture and cause a person to give up on their dream of owning a business. So in 2013, I turned my focus to web design and social media strategy to support new solopreneurs.
Q: That's quite a change in direction. What were your first steps?
A: I think there are three important first steps when launching a new business:
You need to thoroughly understand all aspects of your ideal client.
Find your unique voice and approach.
Define a clear end result for your clients.
Understanding these three things leads to greater brand clarity, which unfolds the fun part of web design and social media engagement.
Q: How did you identify your niche?
A: I felt passionate about empowering women business owners to be successful online. There was a need for clear, effective website management training and social media strategy for women solopreneurs.
Q: What's your business model?
A: I help women solopreneurs develop a framework for their online business that's effective and scalable while providing them with training and tools to manage it with ease.
There are a lot of moving pieces to having an online business:
Clear, cohesive branding across web and social media channels.
A custom website that reflects the unique voice and personality of the business owner, as well as converts visitors into paying clients.
A targeted, engaged and growing email list and social media community.
Consistent, relevant, value-driven content on all platforms.
An effective sales funnel.
These things require planning, training and goal-setting, and they make up the foundational framework for success.
Goals and philosophy
Q: What's the goal of your business?
A: To help women have successful online businesses that support and inspire them.
Q: What's your approach to making sure your goals are on track?
A: I think it's really important to set business goals and plan out a strategy to achieve them. Otherwise, you might end up with a business model that doesn't serve you.
Having your own business lets you create the life you want — but it requires planning.
I set long-term goals then work backward and set short-term goals. I review them every month and twice a year to make sure I'm on track. I always take at least 30 minutes a week to review the past week and plan the upcoming week, so I can make sure what I do on a daily basis actually helps me toward my goals. If it doesn't, it's time to re-evaluate.
I couldn't find the perfect planner to allow me to keep track of my goals, so I created one and now offer it as a free download on my website.
Q: What strengths do you have that makes your business possible?
A: A love for technology and experience in education — it's a perfect pairing for supporting women solopreneurs online. It's an ever-changing industry. I enjoy learning about new tools and platforms, which helps me keep clients informed about new developments and strategies for successful businesses.
Q: What new tools and platforms are you paying attention to right now?
A: Right now, I'm looking into new email marketing options like ConvertKit and GoDaddy Email Marketing. It's a continuously evolving industry, and it's exciting to see new features being offered.
I'm also looking into DIY SEO tools, such as GoDaddy's DIY SEO package, to recommend to clients so they can update and maintain their website's SEO on their own. My goal is always to empower business owners to feel confident about the technology they use in their business.
DIY tools can be a great option for a solopreneur on a budget.
On the platform side, I'm in love with live video. I'm seeing the incredible impact it has on small business. It's a powerful tool for connecting with potential clients, and it speeds up the process of them getting to know and love you and your business.
There are so many options now, like Periscope and Facebook Live, and each have unique benefits and challenges. I think it's good to experiment with various platforms to see what works best for your business and target audience.
Q: Where do you see your business going in the future?
A: I see my business evolving beyond trading time for money and focusing more on providing in-depth training courses on web design and social media marketing.
Q: How do you balance the needs of your business with your personal life?
A: I do my best to structure my time and plan each week based on priorities and business goals. Making time for myself, my friends and my family is a big priority for me. Spending time alone or with good company keeps me grounded and reduces stress. Planning is key to ensuring this doesn't get lost in the mix.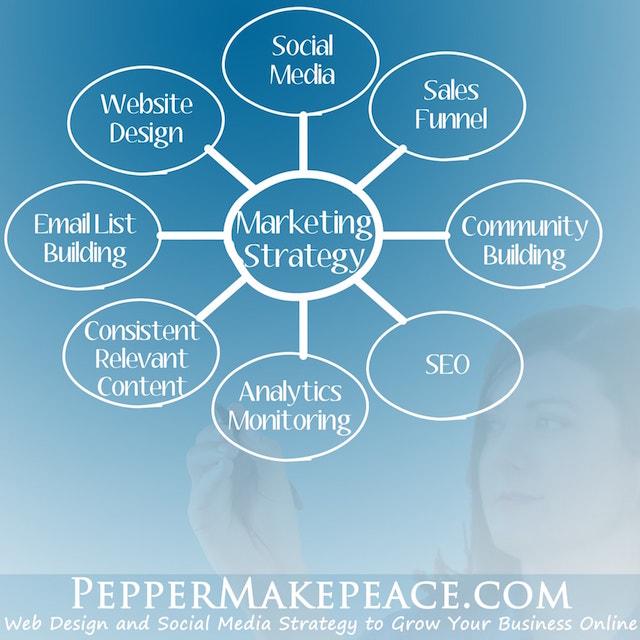 Tools
Q: What online tools do you use for your business?
A: I use GoDaddy Pro to interface with my clients' websites hosted on GoDaddy. It makes my life so much easier, and it gives my clients control over my access to their sites. It's a win-win for everyone. It's easy to use and a wonderful way to make sure my clients' sites are set up properly, up-to-date and running smoothly.
GoDaddy Hosting: I recommend GoDaddy hosting to my clients because it's easy to use and the customer service is wonderful. The staff are knowledgeable, helpful, kind and available 24/7.
Too many times my clients come to me and have no idea where their website is hosted, and they're paying way too much for it. With GoDaddy, they have affordable, quality hosting that they're in control of, as well as access to powerful tools to help their business grow and prosper.
WordPress: I use this platform for all the sites I develop because it's easy to manage, maintain and update. This means my clients don't have to be tech experts to run their website.
Trello: It's a great collaboration and project management tool not only for my own business projects, but for coordinating projects with my clients, too.
PicMonkey: I use and recommend this photo-editing tool because it's free, and it's easy to create beautiful graphics for social media.
Hootsuite: This is a helpful, social media scheduling tool that reduces the stress of managing networks.
Online tools such as these are wonderful ways to streamline work and save time, thus increasing productivity.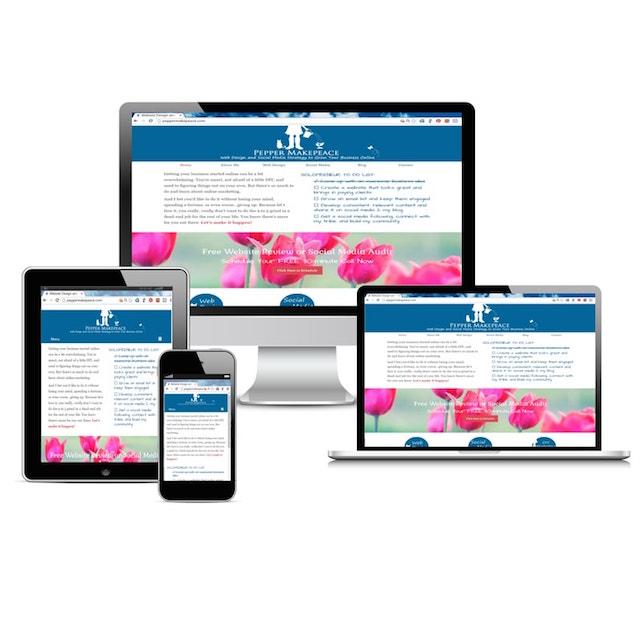 Lessons and advice
Q: What's the most valuable lesson you've learned since starting your business?
A: Spending the time to truly understand my ideal client makes growing my business so much easier. Knowing what she loves, where she hangs out online, what she cares about — these things are so important to my overall marketing strategy, and they also help me connect with the community I want to serve.
Q: What's your best advice for other entrepreneurs?
A: Clarity about who you serve and how you serve should be the driving force behind all your marketing efforts. Always try to add value and meet the needs of your ideal clients as they move through your sales funnel. In addition to your main offerings, consider what they need to be ready for your services and how can you support them post-sale. This provides a holistic experience that helps clients feel valued and supported.