Studies have shown that an estimated 62% of Americans sleep with their mobile phones in or near their beds. Entrepreneurs, who are often stretched thin by competing responsibilities and tasks, are without a doubt a big part of that number. What you can get done on your phone is incredible. And, with the right tech shortcuts, your smartphone can reduce your workload and improve your work-life balance, instead of leaving you feeling drained and asleep with your device still in hand.
By becoming savvy with automation and the tech tools of the time, you can stay organized, sleep better and get more done.
12 tech shortcuts to relieve stress and increase productivity
These technical solutions can help you automate your productivity while reducing stress:
Let's take a look at some of the tech shortcuts that can make your life easier, shall we?
Tech shortcuts for communication
In an age where many entrepreneurs are working within a global market in which users expect answers and expect them fast, waiting until 9 a.m. EST to respond to customer queries might not be an option.
Thankfully, that doesn't mean you have to stay up all night sending emails in bed from your smartphone.
When it comes to timely communications, a few tech shortcuts can act as your cure for always needing to be plugged in.
1. Email autoresponders
According to Harvard Business Review, the average office worker spends 28% of their workday reading and replying to emails.
As a business owner, you might be spending even more time managing emails, especially when you consider the hours you put in after everyone else has turned off their notifications and gone home for the night.
Failing to step away from your email not only hurts your productivity but also can wreck your work-life balance.
Many business coaches are now advising office workers to schedule two windows a day for checking their emails — one in the morning and one in the afternoon.
However, that doesn't mean you have to leave clients hanging, especially if emails are pouring in via your website contact form.
The solution? Using an autoresponder.
Your autoresponder system can really be as straightforward as sending a response email letting the sender know that you've received their message and providing a timeframe for when they'll get a full response.
Email automation can also be used to roll out multi-email sequences for things like keeping your email list engaged, building relationships and reminding someone to make a purchase if they've abandoned their eCommerce shopping cart.
According to Fast Company, 22% of American workers check their email in the middle of the night, while 58% check it in bed just after waking up.
If you're one of those business owners who is struggling to unplug, knowing that an autoresponder has at least given clients a window for when you'll be back in touch means you can sleep the night through and tackle the next day with fresh eyes.
Using an autoresponder will not only help you with your marketing campaigns and keep customers happy but also allow you to stay focused on the task at hand when you're working.
Related: Email automation 101
2. Second phone number app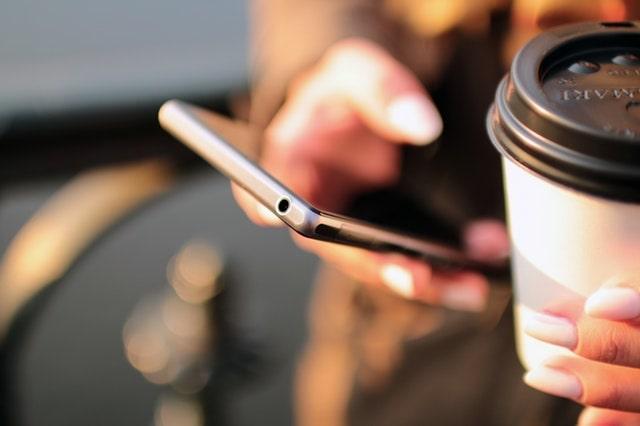 You don't need to buy a business phone or business line to keep your personal life separate from work.
Don't forget, a healthy work-life balance is essential to the long-term success of your business.
One easy way to make this happen is with GoDaddy SmartLine.
When you download the app, you'll get a second phone number that you can use for your business. Specifically, it will tell you if you've just received a business or personal call or text.
There's also the option to set business hours and forward calls to your voicemail after hours.
Related: Automate your business backend with these innovative tech tools
Tech shortcuts for task and project management
Another key tech shortcut you'll want to take advantage of is using the power of delegation and tech tools to streamline your task and project management.
3. Virtual assistants
Before there were virtual assistants, there were assistants. Both can add hours of productive work time back into your schedule.
In general, a virtual assistant is a self-employed professional who can provide administrative, technical or creative assistance from their own home office.
Since they don't report to your office, working with them can be more cost-effective than the typical administrative assistant.
The primary reason to work with a virtual assistant is that it allows you to delegate work and focus on higher priority tasks.
As a small business owner, learning to effectively delegate can make all the difference in your work-life balance, as there is always more to do. Bringing on a virtual assistant can help force you to delegate more tasks.
Given the demand for virtual assistants, it should be no surprise that countless firms such as Brickwork India and FancyHands have popped up to provide the service.
However, to take full advantage of having a virtual assistant, you will be best served by creating and building a relationship.
This type of work relationship allows for the virtual assistant to gain a deeper understanding of your business and your personality. In doing so, your assistant will be able to anticipate your needs better and be more efficient in meeting company goals.
4. Project management software
Most entrepreneurs are aware that project management is fast-paced, high-pressure work — especially when you're delivering multiple complex projects on a tight budget.
By streamlining your project management process, you will be able to improve time- and cost-efficiency, have a greater ability to identify risks, have better decision-making and increase collaboration across departments.
Though there are several task management tools that will get the job done, Asana and Trello are standout examples.
Asana was developed by Facebook co-founder Dustin Moskovitz and ex-engineer Justin Rosenstein to integrate with your CRM and keep your team on task.
Asana's free version is an ideal place for smaller teams of up to 15 members to get a feel for the system and streamline their work.
Trello is known to be an ideal project management tool for remote teams. The simplicity and intuitive interface make it easy for everyone to stay on the same page.
Related: 9-step web development project checklist for better website project management
Tech shortcuts for social media automation
Business owners were overwhelmed with to-do lists before the advent of social media. Though social media platforms are powerful ways to connect with prospects and clients, they can also drain your time and resources.
Effective social media management is essential, which is why so many social media automation solutions have been popping up.
5. Chatbots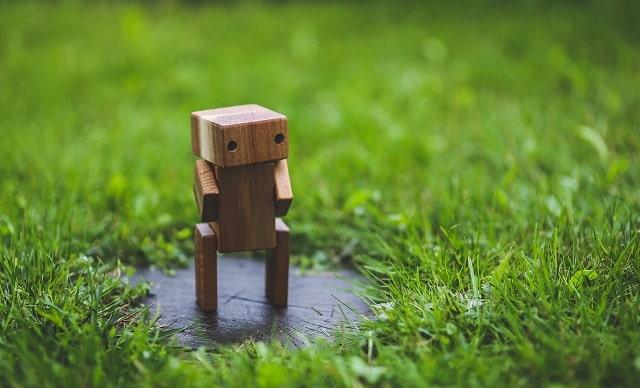 Social media has become ubiquitous for businesses, with more than 90% of U.S. businesses using social media for marketing.
Of course, social media platforms are being used for more than just marketing; They have become points of contact for customer questions as well.
In fact, more than 20 billion Facebook messages are sent between people and businesses every month. That's a staggering amount of messages.
So how do businesses keep up? Chatbots.
Most social media services now allow chatbot integration for in-app messengers. A chatbot, also known as a conversational interface, is a form of artificial intelligence (AI) designed to answer several predetermined questions.
Chatbots are best used for answering simple questions and pointing customers in the right direction of the information they're looking for. They can also be used to give customers a time frame for when you'll get in touch.
Tools such as Hootsuite and LivePerson have created sophisticated chatbots to help you better communicate with the public through social media channels.
6. Social post schedulers
Before bots became the new kids on the block for social media automation, all the rage was scheduling posts. To be fair, scheduling social media posts hasn't become any less important.
By scheduling posts, you can better execute your social media marketing strategy — consistently posting at the times that will give you the most impact.
Doing this also means you can schedule your free time.
Just because you're sleeping or it's your day off doesn't mean your social media presence should be taking a break. In fact, failing to consistently post can lead to real setbacks. The solution is not constantly being on your phone.
The solution is using automated posting services.
Tools such as Hootsuite, Buffer and Social Sprout all provide integrated social media posting solutions. The tools will not only allow you to schedule posts — they will enable you to do so effortlessly across multiple social media platforms.
If social media is part of your business strategy — and it should be — one of the most crucial tech shortcuts you need is a social media management system.
Related: How to create a social media content calendar, then post engaging content
Tech shortcuts for expense management

Keeping track of expenses for your business can be a headache. Mistakes when it comes to holding onto receipts and logging miles can add up and significantly cost your business.
Given this, it should be no surprise that there are lots of tech shortcuts out there for managing your business expenses.
By effectively keeping track of your expenses, you'll not only be a lot happier come tax time but you'll also be able to identify places where you can cut costs and tighten up your budget.
7. MileIQ
MileIQ is one of several tech shortcuts that can help you better track and log the miles you're driving for business purposes. The best thing about the app is that the unlimited version is included with Office 365 Business Premium subscriptions.
Related: MileIQ — The easier way to track business mileage
8. Expensify
When you're looking for a tool to keep track of all your expenses — not just miles — there are a few criteria you'll want to use when deciding what tool to use.
Ideally, the tech shortcut will have an intuitive interface and genuinely make it easier for employees to fill out forms and for your finance team to approve them.
One of the best tools available at the moment is Expensify, which can do everything from keeping track of receipts to helping with expense report management.
With Expensify, instead of manually logging information from receipts, you can take a picture of your receipt and it will automatically be coded.
If you're looking for another option, Zoho Expense is also a strong candidate when it comes to expense apps for business owners.
Tech shortcuts for workflow automation
When it comes to automating your productivity, tech shortcuts like Zapier and IFTTT are essential.
9. If This Then That (IFTTT)
IFTTT is a free, web-based service that allows you to create a chain of conditional statements. "Applets" can be triggered by changes in other services, such as email servers or social media platforms.
The idea behind IFTTT is that it can automate almost anything you do online daily.
That includes giving you notices when your top competitor pushes out new content or when someone in your industry drops a new product.
With more than 54 million IFTTT applets already out there, there is probably already one designed to meet your current needs. However, if there isn't, it's easy enough to create your own IFTTT applets to meet your unique business needs.
10. Zapier
Zapier is a similar tool that can help you automate workflows across the various software solutions you use to run your business.
For example, you could set it up to save a copy of attachments received in Gmail to Dropbox and also alert you about the new document in Slack.
Automating your workflows saves you time that can be better spent elsewhere.
Tech shortcuts for the Internet of Things (IoT)
The Internet of Things (IoT) is a booming technology that is continuing its explosive growth. It's estimated that the number of IoT devices worldwide will reach 75 billion by 2025.
For those not yet initiated, IoT is an interconnected system of devices (things) with sensors and computers. Sensors on everything from a Fitbit to a Google Home gather data and send that information to computers, making them all part of IoT.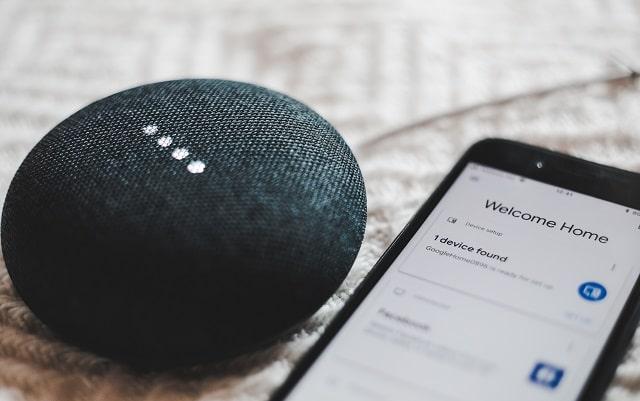 Though IoT can seem a bit intimidating when you think about how to apply it to your business, it doesn't need to be.
For example, connected devices can bolster security by giving you remote control and monitoring of doors and censors and smart tagging can help you track packages.
Related: What is the Internet of Things and how can you use the IoT for business?
11. Smart lights
You can get your feet wet with something as simple as the Belkin WeMo Smart Light Switch.
Leaving the lights on in the office over the weekend can be a costly mistake, which is why having a smart light switch is a no-brainer.
The switch, which runs off your office WiFi, can be operated from your smartphone (as well as the old fashioned way of flipping a switch on and off).
12. Google Assistant and Alexa
Another option is getting a little more involved by using Google Assistant and Alexa. With either of these devices, it's possible to link other organizational, productivity and data analytics tools into a single IoT system.
Once you have it set up, such a system will increase your efficiency and help you better juggle your workload with automated, task-based programming.
Final thoughts
By taking advantage of all the tools out there, you can create tech shortcuts to increase your efficiency when you're working and create a healthier work-life balance.
The key is to automate your productivity by using apps for tracking expenses, communicating and task management.
However, you don't want to get so caught up with any single tech shortcut that you forget about the rest of them. IFTTT/Zapier and IoT, as well as your GoDaddy SmartLine and other apps, work best when integrated into a single automated system.
Still not sure where to start when it comes to creating a healthy work-life balance? Go ahead and begin with your free 30-day trial of the GoDaddy
SmartLine and put those business calls on hold until office hours.
This article includes content originally published on the GoDaddy blog by the following authors: Jennifer Dunn, Justin Hein, Lauren Carr-Gasso, Matthew Stibbe, Mendel Kurland and Rachel LaCour Neison.