Business incubators are becoming more and more prevalent as the entrepreneurial market continues to bloom. The emerging gig economy is also growing, as companies like Uber, TaskRabbit, and Upwork are changing the way America works. But what about science incubators? Are they worth pursuing?
Incubators are organizations that essentially act as resource centers for startups, providing work space and access to equipment that might be too expensive for an individual to afford.
There are many different types of incubators, including those associated with the government or higher education. They can be either nonprofit or for-profit entities. Many for-profit incubators have emerged largely in the last couple of decades.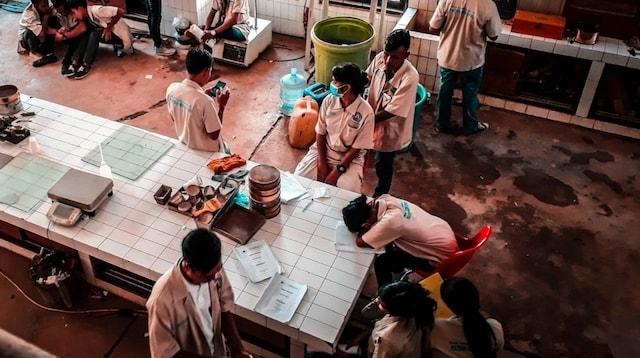 Unlike accelerators, science incubators usually accept businesses that are much earlier on in their development (hence the name). Incubators tend to be a big part of a startup's growth for long periods of time, rather than just helping the business get on its feet and earn money instantly.
For the most part, incubators across a variety of industries are beneficial for similar reasons. In this post, we'll discuss high-level pros and cons associated with incubators, and then call out some science incubators for you to consider as you begin your new venture.
Pros of incubation
So are science incubators a good option for you and your startup? Let's examine the benefits of going with an incubator to get your business off the ground.
Shared space and resources
Many startups first look to business incubators for one big reason: they need office space. Often at this stage, entrepreneurs use homes or public meeting spaces to conduct meetings, which doesn't allow for the separation of work life and personal life. Meeting in a coffee shop can also seem unprofessional to potential investors or clients.
With an incubator, business owners are given a shared workspace to use daily. This allows for collaboration, interviews and meetings in a professional space outside of the home or coffee shop.
Joining an incubator can also help your small business gain access to a variety of valuable and necessary resources. In addition to space, these can include equipment, labs, operating supplies, business advice and legal counsel.
Support of a community
Starting a business can be overwhelming and exhausting. The creative spirit you had when you first started out might diminish with each passing day of rising expenses, long hours and extremely slow growth.
You might start to feel isolated during startup, especially if you're building your business on your own and can't yet afford to hire employees.
Joining an incubator will allow you to share an environment with other entrepreneurs who will keep your creative mind fresh, and you'll feel less alone in the process. When sharing space with other startups, you'll go to work every day with like-minded individuals. That motivation can be just as valuable as funds in keeping your business running and growing.
Networking and advice
Incubators are started by business people who care about businesses. These individuals have track records of success — their job is to help you find the resources you need. This includes linking you to important professional contacts, both in your specific field of business and in the larger entrepreneurial realm.
Whether suggesting conferences for you to attend or obtaining the email address of a potential investor, incubators will put you in touch with contacts you need to get you going in the right direction. No small business can succeed without the help of others who have been there before.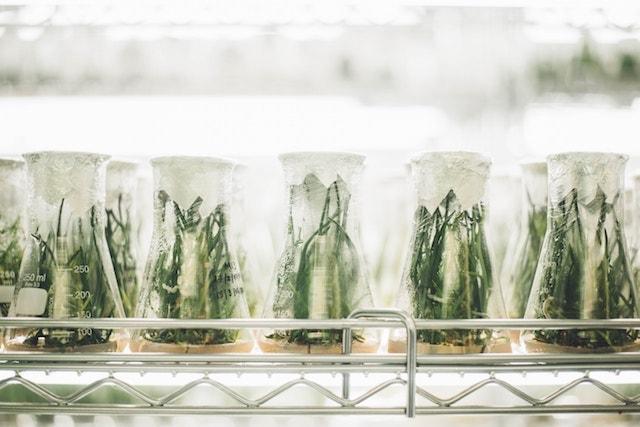 Reduced costs
Incubators often offer workspaces for much cheaper than you'd find renting such a space on your own. And since shared workspaces are beneficial both for networking purposes and for reduced costs, it's really a win-win.
Now for the cons
Of course, there are downsides to science incubators, too. They range from the merely inconvenient to the costly.
The application process
You will likely not be accepted into an incubator if your business does not have a set plan or business model. You'll also have to go through each incubator's application process, which usually isn't short or simple.
Incubators might want shares of your business
A common warning that business advisors give to startups is that incubators might want to partially own your business. This is not always a bad thing, however, just something to be aware of up-front. The resources you get and the space you can use will most likely be in exchange for equity stake, so it's important to consider whether or not you want to proceed without full and complete control of your own business. If you do decide to go ahead, make sure you have an agreement in writing.
For-profit science incubators might want an equity stake in your company in exchange for their help.
While there are many factors to consider when evaluating science incubators, these pros and cons should help you decide whether or not you're ready to join an incubator, or if you even need to. While there are downsides to going this route, many startups and small businesses have benefited from science incubators, and might still exist because of them. Their shared resources can help you and your business build momentum for quantifiable success down the road.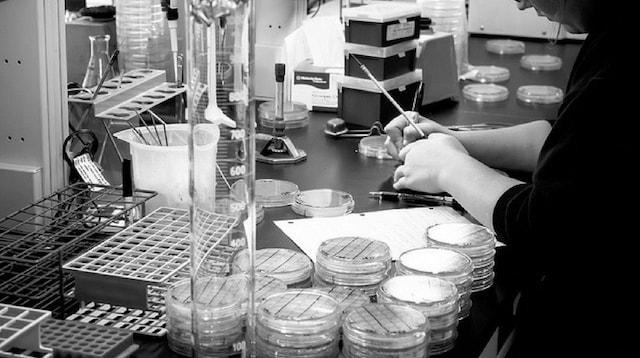 Applying to science incubators
The National Business Incubation Association is a great resource to help you locate incubators in your area that are appropriate for your industry. It's a great time to look into biotech and science incubators, particularly in the Cambridge/Boston, Mass. and San Francisco areas.
For instance, Mass Innovation Labs in Cambridge has launched startups like CRISPR Therapeutics and Gritstone Oncology. The Engine, recently launched by nearby MIT, is another biotech/science incubator to watch in the coming years.
If you're interested in science incubators specifically dedicated to biotech startups, check out this post for more ideas.
Tips for getting in
Ready to sign on the dotted line? Start researching right away to ensure that you meet ALL requirements of the science incubators you're interested in joining. And before applying, create a detailed business plan that can be presented to those making the final decision on whether or not your business can succeed under their program.
Just as foundations or corporations have particular areas of interest and values when giving out grants and support to nonprofits, many incubators only focus on specific kinds of small companies. So it's important to fully research which incubators align most closely with your goals for your science or biotechnology startup. Otherwise, you likely won't be accepted — or if you are accepted, you could end up turning your business into something that wasn't part of your initial vision.
As you weigh your options, follow the strategies outlined here to make a choice you can live with for the long term. Then go forth and innovate! The world is waiting.
Editor's note: Create an online prospectus that can be shared with potential partners and investors worldwide with GoDaddy GoCentral Website Builder.