Editor's note: GoDaddy GoCentral Website Builder is now Websites + Marketing — an all-in-one solution that integrates websites, digital marketing tools for your business and eCommerce tools with the guidance needed to achieve success.
There used to be a set number of roles in a wedding party. The bride and groom, of course, and then the Maid of Honor, the Best Man, the bridesmaid, a groomsman, a flower girl and ring bearer — and that was about it. But in recent years, a new and extremely important role has become part of the wedding. It used to be reserved for religious officials, judges or captains of ships, but now anyone can become a wedding officiant.
Play a pivotal role in your friend or family member's special day. Become a wedding officiant.
Who knows? You might even launch a side business once you get ordained.
What is a wedding officiant?
A wedding officiant is someone who is legally recognized to lead a wedding ceremony and marry two people. As the officiant, your signature on the marriage license means that you are saying these two individuals are legally allowed to get married. They are not underage, already married or living in a state that doesn't allow same-sex marriage.
You are the emcee of this wedding.
You also are the go-to person for any questions the couple might have about the ceremony.
Become a wedding officiant in 5 steps
Depending on your state, it doesn't take years of study or a judgeship to marry couples. Just a few simple steps and you're legal.
Call your town hall or county clerk.

Apply to be ordained.

Plan the ceremony.

Practice.

Consider doing it again.
Marriage is a milestone in anyone's life, so you want to get it right — especially if you know the couple. Follow these steps to pull it off with style.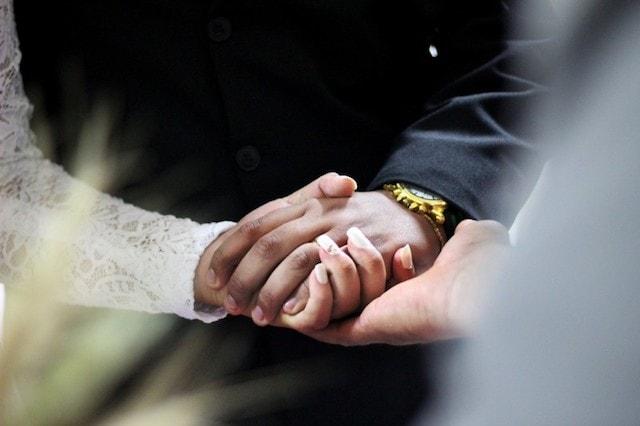 1. Call your town hall or county clerk
The legal responsibilities of the officiant depend on the state where you live. You can find out what they are by looking at your state's Secretary of State website. Find the office that distributes marriage licenses and ask them if you qualify to become an officiant. In some states you have to be a religious officiant, but in others you can be ordained by a non-denominational organization.
2. Apply to be ordained
Now comes the official part. To become a member of the clergy or a non-religious organization, you need to become ordained. Most of the time this can be done online and often for no cost. It can just be filling out a questionnaire or form, although sometimes a short class (usually online) is involved. You might also have to pay a small sum.
Just make sure the state the couple will be getting married in recognizes your online ordination.
If you do so well at your first wedding that you get asked to ordain another wedding, you are going to have to check the rules for each state. Making sure you're recognized in all of them might mean getting ordained by different organizations.
3. Plan the ceremony
Now for the fun part. As the emcee of the wedding ceremony, you play one of the most important roles in this very special day for any couple. Yes, your main duty is to wed them, but it is also to reflect on their relationship journey and celebrate that with them and their wedding guests. Your job is to tell the story of this couple's love.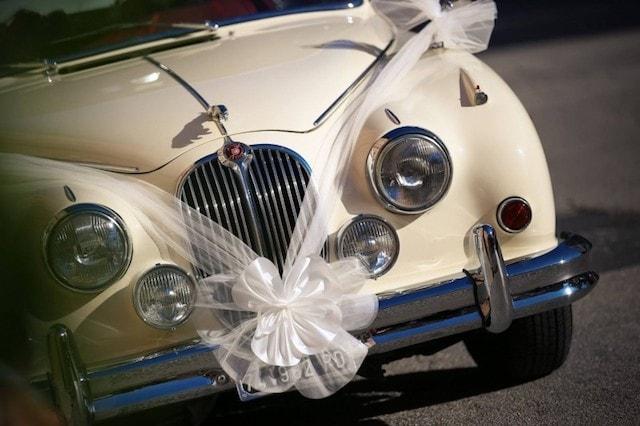 Sit down with the couple before the wedding (even multiple times if needed) to make sure you are getting all the right details for their story. Hopefully you already know how they met but if you don't, ask them! Have an honest and candid conversation about their relationship. Talk about some of the tough stuff they have been through as a couple and how they got through it and also about the good times (especially if you can find a little joke in there).
4. Practice
Don't go up there and wing it. Practice like your life depended on it. This is the most special day of their lives and you do not want to be out there flubbing lines and ad-libbing. You also are in charge of running the ceremony once you are out there, which means providing visual cues for the couple and wedding party. You definitely need to rehearse with everyone before the ceremony.
5. Consider doing it again
Were you a hit at the wedding? Did everything run smoothly? Do you want to do it again? Why not make a business out of it and get paid!
Wedding officiants can make more than 0 per wedding.
Print up some business cards and ask if you can share them or display them with some wedding vendors. You can also build your own website with GoDaddy GoCentral Website Builder to promote your officiant services. Read this post for a step-by-step guide on building your new website. Then read this article for tips on bringing couples to it.
As time goes on, you'll need to check to make sure you're still legit. Some religious organizations will recognize you for life, but others need you to renew your certification. You DEFINITELY need to make sure your status is up-to-date. Otherwise any marriage ceremony you perform could be illegal!
It's easy to become a wedding officiant
Whether you plan to officiate a single wedding or many, the steps to become a wedding officiant are pretty straightforward. Check the regulations in your state, get ordained online and make sure your ordination is recognized in the state where the marriage will take place. Then do your homework on the couple, plan the ceremony and practice, practice, practice. With some thought and preparation, you can help make this day one they'll never forget.
Not sure you have what it takes to be a professional wedding officiant? Take a personality test to find out.