With the New Year well and truly upon us at this stage, many web professionals will be feeling that traditional Q1 pinch in the pocket as they look to get going again after the holidays. This time of year is one when day-to-day cashflow inevitably comes into somewhat sharper relief than usual, and many of us may be trying to figure out how to make more money as a key goal for 2017.
A little learning goes a long way in this regard, particularly when it comes to general financial fitness and avoiding critical mistakes.
In this piece, we'll help you get a headstart on the heavy lifting by outlining a practical library to assemble in order to boost your overall financial well-being.
How to make more money: Read these four books
Let's start by picking some low-hanging fruit.
1. I Will Teach You to Be Rich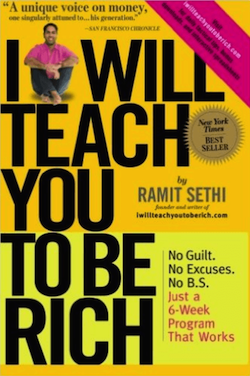 Don't be put off by the brashness of the title — I Will Teach You to Be Rich is a modern-day classic in terms of day-to-day money management and getting your personal relationship with cash under control.
Unlike the vast majority of personal finance books, this one actually delivers on the promise of its strapline — "No guilt. No excuses. No BS. Just a six-week program that works." Buy into Ramit's set of core principles, and you'll find a host of eminently actionable ways of improving and automating your day-to-day finances within just a few short weeks — regardless of where you're starting from.
In terms of specific highlights, you'll recoup your purchase price many times over simply by following his detailed breakdowns and scripts on how to negotiate bank and credit card charges. His general approach of not sweating the small stuff over items such as coffee is also a refreshing change from the penny-pinching mentality that rules much of this space. Once you've stepped through the basics in the book, there's plenty more great content around financial fitness to explore over on Ramit's main site.
2. MONEY: Master the Game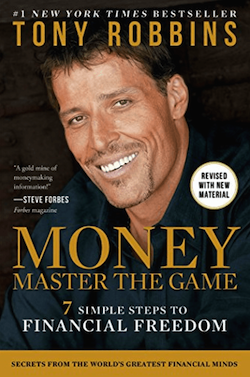 This is another one where you'll want to park your preconceptions at the door. If you're haunted by memories of certain high-energy, late-night personal improvement infomercials, start by scrubbing them from your memory before picking up MONEY: Master the Game by Tony Robbins.
It's a truly practical toolkit for long-term financial survival that every entrepreneur and web professional should be reading.
This book will teach you how to make more money, and keep making more money over the long-term. This is a wide-ranging book based extensively on in-depth interviews with a host of industry experts so there's a lot to chew on — you'll find yourself coming back to this one time and time again. If you take nothing else away from it, the section on the impact of financial advisor fees over time is something that could have a genuinely transformative impact on your chances of building wealth over the long haul.
Where Ramit's book above will help you tackle day-to-day tactics, this one is all about long-term strategy and execution — get the full skinny on what's inside over at the book's dedicated site.
3. Business for Bohemians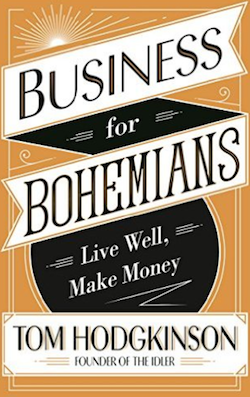 The grind of small business financial management isn't necessarily one that every web professional enjoys, and many aspects of it can be genuinely alien territory for those just starting out. When you're up to your neck in code and client requests, it can be tricky to see the wood for the trees in your wider business finances.
Business for Bohemians by Tom Hodgkinson is a great way of easing into the set of concerns you'll inevitably have to get on top of without drowning in detail straight out of the gate. Hodgkinson is a reliably excellent writer on a vast range of topics, and he brings all that skill to bear in this slim volume, while breaking down the basics in a highly approachable manner.
By putting you on solid ground in terms of concepts such as cashflow forecasts, and profit and loss statements, this title stands to save you considerable heartache and lost revenue down the line.
4. Accounting and Finance for Your Small Business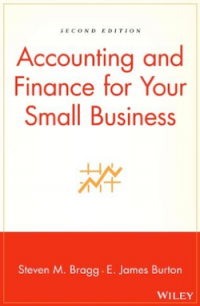 Accounting and Finance for Your Small Business by Steven M. Bragg is a natural follow-on from our previous selection. Once you're comfortable with the overall landscape of running your own show, it's time to start really digging into detail and make sure that you're not leaving money on the table in the course of managing your business.
Bragg's book will help you master the minutiae without succumbing to overwhelm.
By getting to grips with topics such as capital budgeting, budgeting for operations, and establishing effective performance measurement, you'll end up with substantially more control over what's really happening with your business from a financial perspective. The mix of theory and practical real-world examples that the book contains means it's one you'll come back to repeatedly for tips on how to maximize your profits each quarter.
Boosting your bottom line is all about maximizing the upside and avoiding obvious risks.
The four titles we've highlighted above will give you all the tools you need to handle both day-to-day financial tactics and long-term strategy. If you're wondering how to make more money, these books are a great place to start. By implementing their advice correctly, they should put substantially more money in your pocket as a result. Let's recap them one more time:
I Will Teach You to Be Rich will help you automate and tame your day-to-day financial affairs.
MONEY: Master the Game gives you a set of strategies for long-term wealth management which are endorsed by some of the leading business figures of our times.
Business for Bohemians breaks down key financial concepts in approachable terms to give you an instant overview of what you're dealing with as a web professional.
Accounting and Finance for Your Small Business will steer you through the various minefields of actually getting your entrepreneurial setup in order.
Are there any particular titles that you've used to transform your day-to-day cashflow? Get in touch via the comments section below and let us know!