In the world that is finely connected with information available at a click, tools like LinkedIn Publishing can inspire a wider audience. Publishing articles on LinkedIn is an effective way to share your ideas, beliefs and business plans. LinkedIn Publishing is accessible and open and paves the way for creating and sharing content that can help you grow your business.
You are gradually poised to be a thought leader once you start writing on LinkedIn.
Start using this tool to let the world know you and what you offer.
LinkedIn Publishing: The nuts and bolts
LinkedIn offers a wealth of information to help you publish long-form posts successfully on their platform, including these basics:
Your original content becomes part of your professional LinkedIn profile and is displayed on the Posts section.
When you publish long-form content, it's shared with your connections and followers in their news feeds (and sometimes through notifications).
LinkedIn members outside your network can follow you from your long-form post; your next post will show up in their feeds.
Depending on your profile settings, your post may be searchable both on and off LinkedIn.
LinkedIn notes that "companies can't publish long-form posts using their organization's name or publish from their Company Page. However, members can use the publishing platform to communicate their organization's story."
10 ways to use LinkedIn Publishing to grow your business
Start a journey of ideas.

Create engaging conversations.

Link to thought leaders.

Let your business do the talking.

Use your imagination.

Increase the target audience

Post your articles at the start of the workweek.

Position yourself as a creative storyteller.

Be a weekend philosopher.

Look at the insights you get on your articles.
Let's explore how you can use LinkedIn Publishing to orchestrate smart business growth.
1. Start a journey of ideas.
It all begins with sharing your ideas — the ideas that have shaped your business. Your journey can inspire many people who are craving to hear from innovative business leaders. Your storytelling will make people understand the power of ideas and how they can create world-class business enterprises. So plunge in, share your profound thoughts on life, business and what your calling is all about.
Let the world know that this is your time.
For example, if you have a new application that connects people in real-time with just their smiles, the idea of smiling and connecting can be your theme to write about. Assemble all your ideas in one place, either in a scribble pad or a word processor or an app, and think what you could do with all of them, one at a time or many in one go!
Pro tip: Create an editorial calendar. It works for a blog, and it's a great strategy for LinkedIn Publishing, too. Writing about tips for a business plan this week? Perhaps the next article can be about pitfalls in executing the business plan. You get the idea.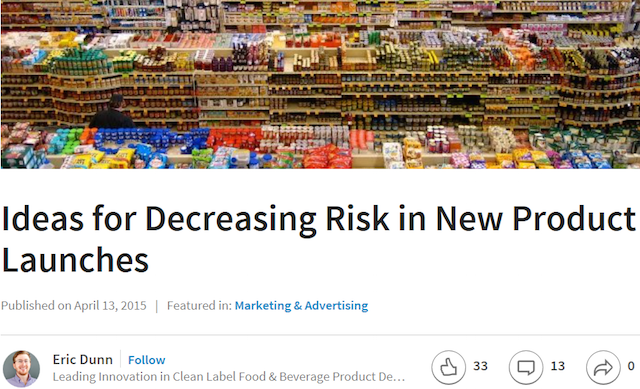 2. Create engaging conversations.
Start creating engaging conversations. Ask people to respond to your story with their own insights and see how the conversations flow. You might ask your LinkedIn community to respond to your engaging story, and the follow-up comments will help you in shaping or reshaping your ideas about your business. Share some of your own life experiences with anecdotes and quotes, and ask for comments.
Include your Twitter, Facebook, Instagram and other social media handles at the end of your article. If you feel that you have shared something remarkable, share a publicly displayable email address and web page as well.
3. Link to thought leaders.
Another way to publish an interesting post is to weave in information from the thought leaders you admire, either by incorporating an interesting quote or linking to some of their ideas.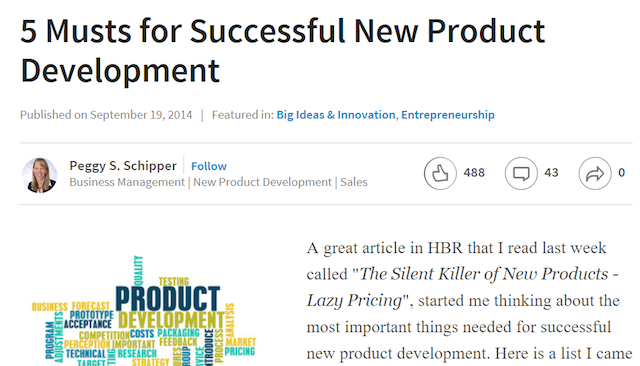 4. Let your business do the talking.
You don't necessarily have to talk about your business and the products you offer. It's all about the stories behind it and how magical your journey has been. Even if it was not as magical as people might assume, there must be some moments from your business journey that will be provide valuable fodder for long-form content on LinkedIn Publishing. Everyone has a stream of stories. You just have to tell them.
5. Use your imagination.
Be colorful. It's your business, so bring all of brightness out in the open. Add pictures and links to your videos. Posts that are vibrant, imaginative and creatively insane have much greater appeal than posts comprised solely of plain text. And the imagery will surely help you convey your point of view.
6. Increase the target audience.
See Tip No. 2. Share your article everywhere. It should be on all social networks possible.
7. Post your articles at the start of the workweek.
The beginning of the workweek is an ideal time to make the most of LinkedIn Publishing. This is when readers are hungry for content that is relevant to their work-life. As the week progresses many potential readers are too engrossed in the day-to-day execution of their jobs to read long-form articles.
The first two days of the week offer a prime opportunity to churn out fresh ideas (as you would have surely relaxed a bit over the weekend). You can look at the week gone by and think of few topics that come to your mind. And, of course, having an editorial calendar will help a great deal.
8. Position yourself as a creative storyteller.
It's a great notion to position yourself as someone who brings a lot of imagination in your articles. Even if you're writing about a rather bland topic — like creating a business plan — use creative anecdotes, compelling examples and useful visuals to tell the story. Quote other people. Include a link to an entertaining video. Your imagination has helped you in creating and developing your business — use it to develop a reputation as a creative storyteller on LinkedIn Publishing.
9. Be a weekend philosopher.
Over the weekend people usually are tempted by articles that are easy reads. Think of topics that are like self-help tools for people in a similar line of work as you are. It might be something that you achieved at your work, like the celebration of a milestone. Perhaps you can write about a past experience that has helped you in your current thinking. You can also take inspiration from other people you follow and see the stories they are sharing at the end of the week.
10. Look at the insights you get on your articles.
When you share your article on your LinkedIn profile, ask people to read and comment.
These comments have tremendous potential to act like business insights.
You might discuss those comments with your team and get back to the individuals who have originally commented, for some more ideas. This will also help you plan connected articles on LinkedIn publishing that can help you grow your business.
Use these 10 tips to start establishing yourself as a thought leader, a creative storyteller and a LinkedIn member that others will want to follow. There's never been a better time to share your story with the world.