Even an introvert who is publishing under a pen name needs an author website. Not only do readers search for favorite authors online, but editors, agents and publishers also Google prospective authors when they receive queries. Without a website, an author simply doesn't exist. There are 12 things you should consider when thinking about how to build your own author website.
.
12 author website must-haves
If you're an author, you need a website that will make you visible to readers, publishers and agents. And that's why yours should include these 12 important items.
A clear domain name and site identity.

The right plugins and widgets.

User-friendly navigation.

The ability to purchase your books and products.

An about page.

A complete listing of your published works.

Updates about your works-in-progress.

An active blog.

Links to writers you love.

Auto-publishing capabilities.

Email sign-up forms.

Social sharing icons.
Here's how to make your website the best it can be.
1. A clear domain name and site identity
The purpose of a website is to make yourself easy to find, and the first step is to buy a domain name. Domain names are inexpensive and can be easily purchased through GoDaddy.
Keep in mind that obtaining a domain name might not be as simple as adding .com to your name. If you have a common name like John Smith, consider using a middle initial or including your writing niche.
If you already have an idea, do a quick search now to see if it's available.
Whatever you do, don't mimic famous writers. If your name happens to be Geoff Roland Radcliff Martin, don't use "G.R.R. Martin" and try to pass yourself off as George R. R. Martin. Even if that domain name is available, using it will only result in confusion and possibly a lawsuit.
Once your domain name is locked down, you'll want to consider your site identity, which will be displayed along with your website name in search results. For your author website, the clearer your site identity, the better. For example, "romance author" is better than "romance," which might be a dating site, and "travel writer" is better than "travel," which could be a travel agency.
Related: 10 tips for choosing the perfect domain name
2. The right plugins and widgets
If you're using WordPress there are many plugins and widgets you can add to make your site look more professional, enable readers and industry professionals to connect with you, and streamline site management.
Plugins every author website should have:
Widgets every author website should include:
Blog subscriptions: Allows you to send automatic emails to subscribers whenever you post new content. This is the fastest and most direct way to reach your readers.
Social media icons: Provides an easy way to display various social media icons so visitors can connect with you on whichever platforms you use.
Archives: Enables you to capture, manage and search collections of digital content (i.e., old blog posts).
Meta: Enables you to log in from other locations and view the admin properties on the site and RSS feeds.
Calendar: Shows upcoming events so you can easily promote book signings, readings, conferences and other appearances.
Navigation menu: Allows you to highlight custom links in your blog's sidebar.
Editor's note: Looking to build an author website, but want an easier tool than WordPress? Start creating a free ecommerce store with GoDaddy.. Build an easy-to-navigate, beautiful site with industry-specific photos and layouts and a mobile-ready design in less than an hour. Even better? It integrates easily with social media platforms so you can spread the word about your new book with confidence.
3. User-friendly navigation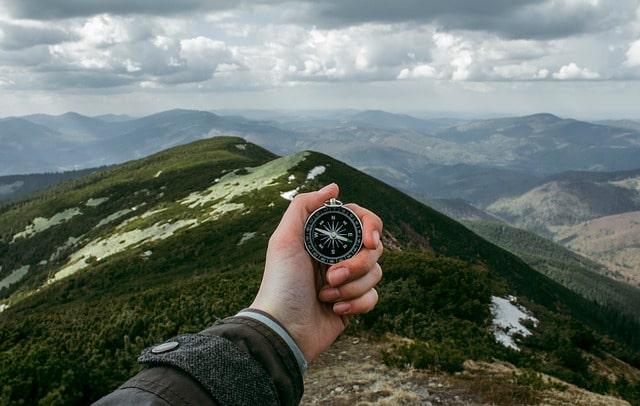 Make it easy for users to navigate your site by placing simple menus in strategic locations.
To avoid overwhelming users, keep your menu to six items or fewer.
In the sidebars and footers of your site, be sure to include a navigation menu so visitors don't have to scroll back to the top just to change pages.
4. The ability to purchase your books and products
If you have something to sell, sell it! There are a number of Amazon plugins available on WordPress that will display your books and allow readers to purchase them directly from Amazon.
If you're not an Amazon associate or affiliate, then include some custom HTML that links to wherever your book is sold.
Related: How to start affiliate marketing on your blog
Editor's note: Want an easy-to-build online store that already has all the bells and whistles? Look into GoDaddy's GoCentral Online Store. Multiple payment methods, clean design, easy checkout — everything your customer could want and more.
5. An About page
This is generally one of the most visited pages on an author website.
Write up a stellar bio that highlights your expertise and accomplishments, and include your author photo.
Remember to incorporate a contact form on this page so readers and book reviewers can connect with you.
Related: 7 tips for writing the perfect about me page for your freelancing site
6. A complete listing of your published works
List all prior publications, including links, to add credibility to your work as an author. If you work in many different formats, separate the types of publications by headings. For example, magazine articles, guest blog posts, newspaper columns, etc. If your work runs a wide spectrum of genres, consider having multiple pages, such as one for screenplays and one for nonfiction — you get the idea.
To make the page more visually interesting and appealing to visitors, include pictures of book covers alongside the publication information. Add book reviews and testimonials, and link to wherever your books are sold.
7. Updates about your works-in-progress
Keep readers who are not-so-patiently awaiting your next book informed with a rough timeline for publication. You can increase reader interest by providing behind-the-scenes peeks at character development or unpublished chapters. If you write sci-fi or fantasy, consider posting detailed maps of your fictional worlds.
8. An active blog
The key to a successful blog is to create content on a consistent basis that is valuable to the reader, generates buzz and promotes your work without becoming spam. Share book recommendations, writing advice or genre-related news with your followers. For example, if you write about gardening, you can share your latest landscaping inspiration. Historical fiction writers could share pictures if they participated in a Civil War reenactment or their latest trip to Colonial Williamsburg.
Most importantly, include a call-to-action at the end of every post to keep the engagement going.
You can ask fans to create book trailers, vote on cover ideas, share pictures of themselves reading your book, subscribe to your mailing list or simply share the post.
Related: How to write a great blog post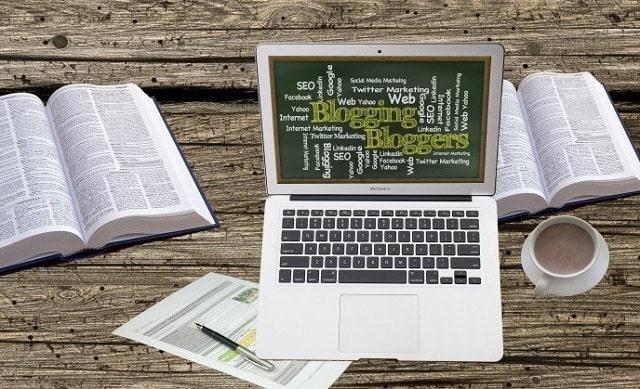 9. Links to writers you love
Promote other authors and bloggers you like, and they might do the same for you. Send all writers you feature on your site personal messages letting them know. They might then share a link to your article with their followers, giving you increased exposure.
10. Auto-publishing capabilities
Save yourself some time and effort, and use the WordPress Jetpack plugin mentioned earlier to automatically share new blog posts to all of your social media accounts. Other plugins, like Tweet Wheel, let you schedule tweets promoting your content to keep your social media accounts looking fresh.
Related: WordPress automation that's helpful for bloggers
11. Email sign-up forms
Sixty-six percent of marketers say email offers good to excellent ROI. And unlike on social media, authors have control over their email list and can reach their target audience without worrying about shifting algorithms.
Encourage readers to opt-in to your email list by offering an incentive, such as access to writing resources or a sneak peek at your upcoming book. Contests are another way to entice readers to subscribe to your email list, and the prize can be as simple as an autographed copy of your latest book.
Related: How to use your website as an email list building machine
12. Social sharing icons
Make one-click sharing possible by installing a WordPress plugin, such as Social Warfare. This allows readers to easily promote your content to their own networks, expanding your reach and, hopefully, winning you new readers in the process.
Wrapping up
After writing a whole book, you might not feel like putting together a website, too, but it is a must if you want to be seen. Website builders make it quick and easy and do much of the heavy listing for you. And — who knows — maybe with the right website in place, you'll become the next best-selling author.