When you're asked to think about the important components of a website, there are a few features that most people could list without hesitation. You could have a running feed of your awesome social media posts. Or some videos showcasing your products at the top of your product listings. And don't forget about sprinkling tips and tricks for your products throughout the site to increase user engagement. While these are all great thoughts, how much consideration have you put into how to create a contact form?
It's easy to think of the contact form as just a static part of your website.
Add a name, phone number and email fields … done, right? Not so fast. Your contact form, and the tone that you set with it, can influence whether or not users reach out to you or choose to do business with your company.
It can be very humanizing for your brand, and there's definitely right and wrong ways to handle your contact form page.
Let's take a look at how to create a contact form with the tool in GoDaddy's GoCentral — and how to make your contact form the best it can be.
Learning how to create a contact form
With GoDaddy's Website Builder, your site might already be formatted to have a contact form. But if it was removed or you want to add it to a different location (or even multiple locations, depending on your needs), you can do that by clicking the green plus sign inside your site editor, like this: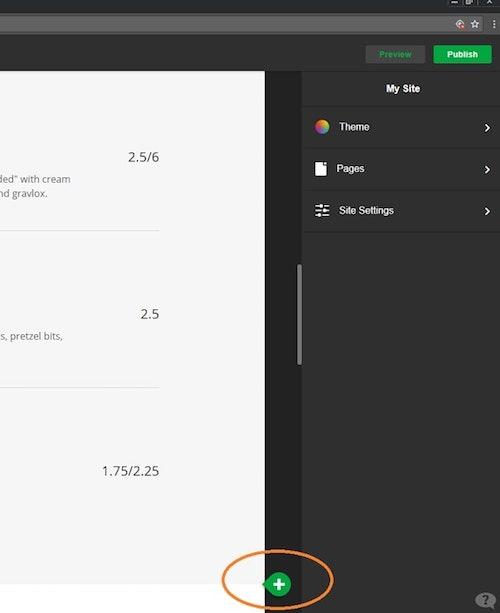 Once you've clicked it, you'll have some options for what type of section you want to add. Take a moment to consider the choices as you explore how to create a contact form. Choose Contact, and then you'll be presented with several layout options:

I chose the second option. Now we can start personalizing our contact form. Here's what it'll look like once you've selected the layout that you'd prefer: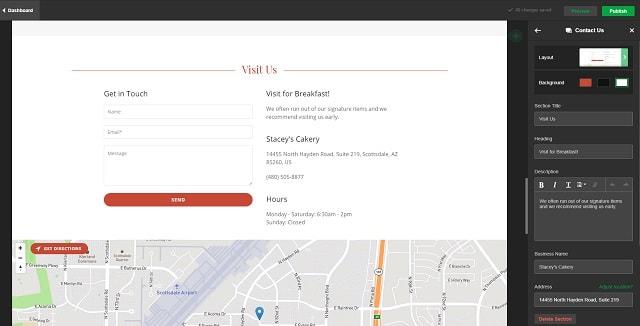 There are quite a few fields we can update as we learn how to create a contact form. Immediately available on the right side are the options to set your business contact information, as well as set the tone for your contact page in general. Let's take a look at customizing the actual contact form, though:

Once you're inside of the editing screen, you'll see the current default options your layout provided:

You can edit the title, email address and message that appears after your customer submits the form. And below, in the Edit Form Fields section, you can add, edit or rearrange the form fields. If you'd like to rearrange fields, click on the three dashes to the left of the field name, and then drag it to the order you'd prefer.
When adding a field, this is what will show after clicking on the Add button above: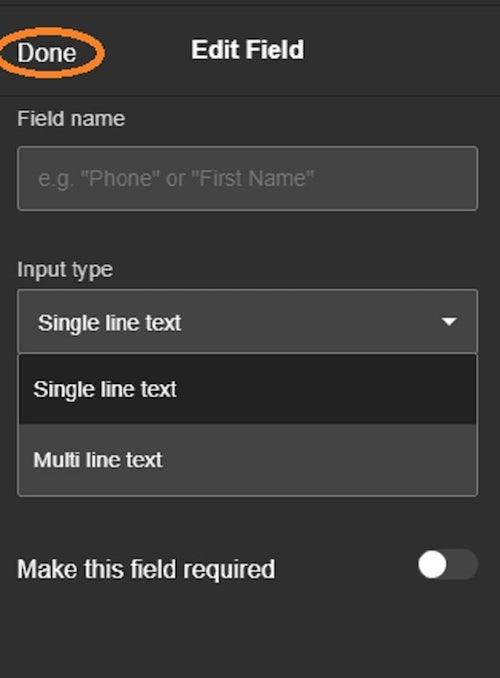 You're able to name the field, choose between a single- or multiple-line box, and if you want the field to be required. Once you're finished, click Done, and that's it — you've added another line. From there, you can continue to shape your contact form as needed. And, when you're ready to go, publishing your site will make everything live.
Tips and ideas for how to create a contact form
When you're considering how to create a contact form, make sure you're thinking about the site as a whole. The contact form on some sites can seem almost like an afterthought, quickly crammed in at the last minute of the site build.
But when you've been creating an overall tone for your site, don't let the contact be an afterthought.
Your contact form can really help polish your business, so treating your contact form as a dynamic part of your overall site will go a long way.
You might also want to consider multiple contact forms. For example, a bakery might want to have a general contact form, along with a form for more targeted inquiries, such as event inquiries. GoCentral also offers online appointment scheduling, which can be a perfect tie-in for your contact page.
Another thing is what you plan on doing with the contact information. In GoCentral, you can add a subscription section to your site that will gather customer email information for the included email marketing tool.
Email marketing is a great way to personalize your brand and to stay in touch with your customers.
Hopefully this walkthrough helps to give you some ideas on how to get your contact form in tip-top shape for your growing business.