This post might not change how you feel about business networking, but it will help your effectiveness in this critical skill. Unlike other posts, I'm not going to convince you that you shouldn't hate networking. Instead, I'll show you that you don't have to love networking to be good at it.
All you have to do is understand your audience and purpose and go into every interaction with a plan. Eventually, regardless of how you feel about it, you'll embrace the benefits that come with a clear vision for networking success — both personally and professionally.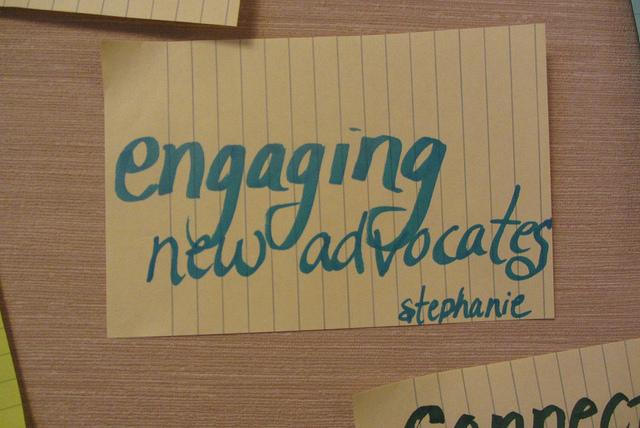 Business networking myths
Before you can put a business networking plan in place, it's critical to bust the myths that keep us from success.
1. You have to meet everyone.
This myth has introverts, in particular, shaking in their boots. As an extrovert, getting to meet so many people is what I love about events. However, the more people I met, the less I benefited from business networking. That's right.
For each event, identify one or more individuals who fit the following categories:
Your ideal client/customer
A potential mentor
It's just like that age-old adage — quality over quantity. The right people at the right time can do more for your business than a number of people at any given conference.
2. You have to make a sale/get a job out of the event.
Very few people enjoy getting hit with a hard sales pitch at networking events — even worse, hard selling isn't the point of business networking at all. The Harvard Business Review highlights the elements of networking, reminding everyone to "see networking as an opportunity for discovery and learning rather than a chore." They refer this as a "promotion mindset," and it's possible to shift from a "prevention mindset" — where one views business networking as a necessary evil — by emphasizing things such as:
Learning from each other
Discovering common interests
Articulating what you offer and your value
Only through genuine relationships will you ultimately reach your personal and professional goals.
Instead of focusing on the sale or landing a job, foster meaningful relationships and watch your perception of networking shift.
3. Follow-up can wait until after the event.
Follow-up starts sooner than you think. For most people, "follow-up" is something you do after any business networking event. In some sense, that's true. But in all reality, you need to prepare for the follow-up before you even get your foot in the game.
Don't leave something so important — like a precise follow-up plan — for the end.
Business networking involves making smart, meaningful connections. And in order to do that, you have to come prepared — not trying to put a plan together after the fact. If you know what you want to gain out of the conference and how you're going to approach people after it ends, you'll be better prepared for the actual event.
Next, we'll dive into some resources you can use to craft a plan of attack.
Putting a plan together
A few simple actions before, during and after the event can bring confidence, collaboration and credibility to your networking game. There are three things you can do before the event to reduce anxiety and focus your attention on the results you want from business networking.
1. Set a goal.
We've already learned that sales and job securement aren't always the best avenues for networking events. So what goals are we talking about, here?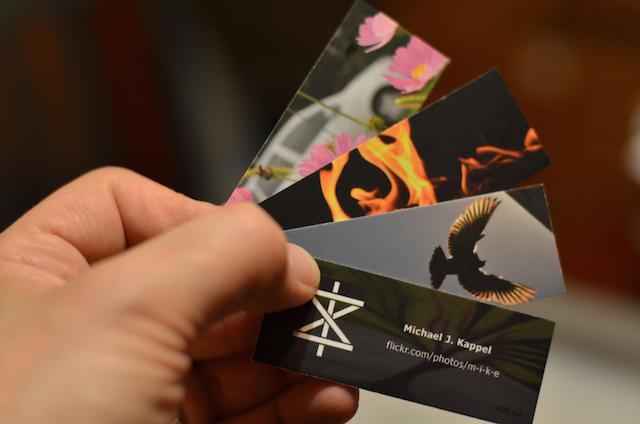 I suggest having some combination of personal and professional goals. Personal goals might consist of meeting three like-minded individuals who share a passion for volunteering. Their experiences could enlighten you and bring forth opportunities you hadn't considered before. Professionally speaking, you might delve a little deeper with said prospects, determining whether or not they have volunteer board positions available. That doesn't mean you apply on the spot, but it's always a good idea to know what avenues are available.
2. Know what you offer.
You have a lot to offer, I promise. Many who hate networking have a hard time with sharing their value. Where do you start?
Pro tip: If you have access to a list of attendees, start with LinkedIn.
Look up a sample of the attendees on the guest list to explore common roles, industries or interests. When you have a better idea of who will be at the event, you can craft a statement about your strengths and how you can support each other. Doing a little legwork ahead of time can pay off big time in the long run. Which leads us to ...
3. Plan your follow-up ahead of time.
Remember the first myth we busted? As you meet people in pursuit of your goals, be selective in the cards you ask for. It's OK to come home with three to five cards max — dumping a pile of cards on your desk at the end of the day proves nothing. Just that you accepted a lot of cards.
In a spare moment, jot some notes on those cards to remind yourself how you can add value to their organization.
The meaningful part of business networking happens during the follow-up stages. It's important to remember your connections and why you decided to hold onto their cards.
Making adjustments
Now that you're facing the event with purpose and increased confidence, don't be afraid to modify as needed.
1. A plan is a tool, not a script.
The tools above are meant to help you throughout the business networking process, but they don't have to dictate you. Honor who you are when you network. If you're on the social side, enjoy conversations and meet new people (but remember — keep your goals in mind and collect cards selectively). If you're an introvert, draw people to you. Consider wearing a statement piece that inspires someone to make the first comment. You don't have to make the first move.
2. Have some questions in mind.
Stand out from other networkers by being the one who asks questions and listens to the answers. If you're not comfortable or sure of how to start the conversation, jot down some questions ahead of time. No one said you had to come to your networking event without a notepad in hand. And if you're still looking for advice, this short video from the Harvard Business Review has some classic examples of conversation starters.
3. Know what you need.
Help others serve you. If it's difficult to think of ways people can help you on the fly, so prepare a few ways that someone can support your success. This way, you're ready to share when asked.
Debriefing and follow-up
Before you line up those networking cards, take a few moments to debrief the event. Ask:
Did you accomplish what you expected? Why or why not?
Did the event meet your expectations?
Would you recommend the event to someone else?
Here's a video to explore more benefits and tools to debrief your event. You'll appreciate the record you'll create as you evaluate your future networking events.
Now it's time to follow-up. With your advanced planning, it'll be a breeze. Gather up your cards and review your notes. Which of those contacts will receive:
An emailed resource
Request for a coffee meeting
Invitation to network together
Whether you choose to email, call or handwrite a note, fit the follow-up to the lead. Remember, a custom invitation on LinkedIn is the right move for any lead. Networking well when you hate to network is possible. Don't wait to love it — simply get started and work it.