The world of eCommerce is becoming increasingly cutthroat. More and more retailers are moving online, and they're all competing for slices out of the same eCommerce pie. That means it's more important than ever for online retailers to stay up to date with eCommerce trends.
Those who stay ahead of the curve will find it much easier to attract customer attention and conversions, while retailers who fall behind are unlikely to survive over the long-term.
5 eCommerce trends to keep an eye on
If you're looking to make it in the world of online sales, here are five eCommerce trends that should be on your radar in 2018 and beyond.
B2B transactions taking place online.

AI is enhancing the consumer experience.

Personalization is more paramount than ever.

Video marketing is increasingly important.

Mobile sales continue to skyrocket.
Let's take a closer look at each one of these trends to see how they could affect your eCommerce business.
1. B2B transactions taking place online
For years, the world of eCommerce has largely been thought of as the realm of B2C (business-to-consumer) transactions. But that's all starting to change.
In 2017, statistics suggest more than half of B2B buyers made more than 50 percent of their purchases online. This trend is only expected to continue, and it's liable to mean big business for eCommerce stores that are capable of dipping into the B2B market. In fact, the B2B eCommerce market already surpassed an estimated $7.7 trillion in 2017 alone.
Why the rise in B2B eCommerce? It mainly comes down to the fact that B2B buyers crave the same things as everyday consumers: convenience, frictionless ordering, speedier transactions, and so on.
Savvy eCommerce sellers, including the likes of Amazon, have identified these cravings and are already cashing in via B2B eCommerce transactions.
2. AI is enhancing the consumer experience
From virtual assistants and fitting rooms to voice search, the world of eCommerce is increasingly drawing on artificial intelligence (AI) to improve and streamline the consumer experience.
Chatbots are one of those eCommerce trends. Some research suggests nearly 50 percent of online consumers prefer to engage in live chats with a company over any other type of interaction. This helps explain why technologies such as chatbots and virtual assistants are only expected to become more commonplace.
Meanwhile, the rising popularity of in-home voice assistants, such as Amazon Echo and Google Home, is normalizing voice search among eCommerce consumers. An estimated 40 percent of millennials use voice search while making online purchases, and 20 percent of all mobile searches on Google are conducted via voice.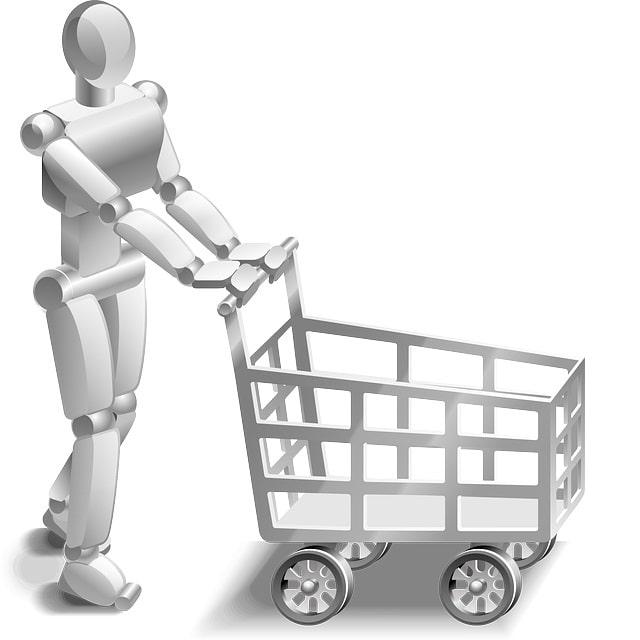 This means a couple of things for eCommerce retailers. For starters, investing in voice search optimization will help brands keep up with consumer expectations and search habits. This will likely require a rethink of best keywords practices on landing pages and in ad copy, since people use different keywords when they speak versus when they type.
Providing high-quality user experiences with the chatbots, virtual fitting rooms, and other AI can personalize the online customer experience, which can significantly improve conversions. And speaking of personalization…
3. Personalization is more paramount than ever
eCommerce consumers increasingly expect a customized experience from the brands and products with which they interact, and that's shaping the world of eCommerce in several ways — from driving demand for customizable subscription services to setting consumer expectations for more personalized service and shopping recommendations. These trends are only expected to continue as online shoppers get more and more comfortable with handing over personal data in exchange for a more customized experience.
The brands that successfully keep up with these demands will be the ones that invest in highly segmented marketing, exceptional customer service protocols, and an optimized customer experience — for example, one that includes extremely tailored product recommendations — at every stage of the sales funnel.
4. Video marketing is increasingly important
According to some estimates, video will account for a whopping 80 percent of all online consumer traffic by 2020.
From online reviews of eCommerce products on third-party sites (such as this video mattress review) to detailed product visualizations on retailer sites (such as this video for a pair of shoes on Zappos), video marketing has become a major tool in the eCommerce conversion arsenal.
In other words? Gone are the days when a few stock photos could increase the chances of someone purchasing from an eCommerce store. These days, consumers thoroughly vet products before buying them online — and if product visualizations are lacking, they're much less likely to convert.
In fact, 90 percent of online shoppers report that videos assist them with their purchasing decisions.
That means it's essential for eCommerce retailers to invest in detailed, specific, and high-quality visual collateral to go along with their product marketing.
5. Mobile sales continue to skyrocket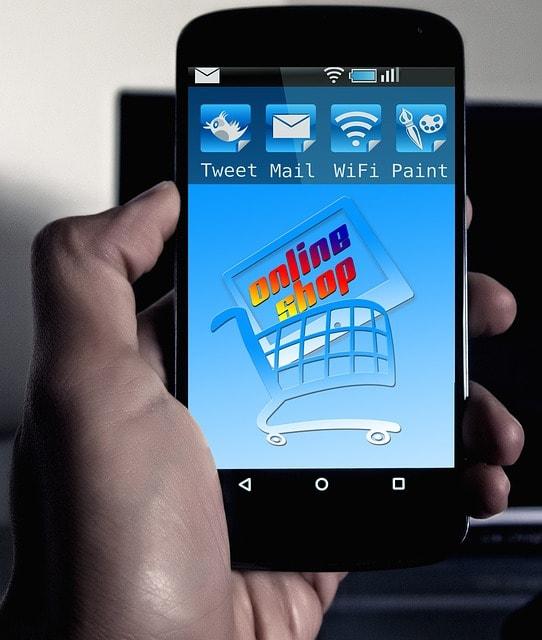 This might not seem like the newest of eCommerce trends. After all, mobile sales have been on the rise for years. But this trend is noteworthy precisely because it continues to be one of the most persistent influences in the eCommerce space.
The numbers say it all: Mobile sales account for nearly 30 percent of all U.S. retail eCommerce sales, and that percentage is only expected to rise.
By the end of 2018, mobile sales will make up approximately 50 percent of eCommerce revenue, to the tune of more than $600 billion. This trend is expected to speed up with advancements in mobile payment options, which make it even easier for people to complete transactions on their mobile devices.
What does this mean for eCommerce retailers? Here's the takeaway in a nutshell: Mobile-optimized site design isn't just important. It's non-negotiable if you want to continue attracting conversions on your site. It's also increasingly important to offer non-traditional payment options in order to keep up with mobile advancements.
In conclusion
From mattresses to prescription glasses and subscription food delivery services, a massive range of consumer goods and services are moving online. As more and more retailers compete for online shoppers, it's essential for eCommerce stores to keep up with these emerging trends. The best part? Not only do eCommerce trends like mobile optimization, video marketing, and personalization make up best practices for the future, they're also good for business today.
Editor's note: Just beginning to break out into the eCommerce sphere? Get a leg up on the competition with a website that's already mobile-optimized and designed for success: GoDaddy GoCentral Online Store. It's easy to use, and you could be selling products in less than an hour.