Small businesses have always been the backbone of America. They make up 99.7 percent of all businesses in the U.S. according to the Small Business Association. In our digital world, it's become easier and easier to start a business of your own, and as such, you might be thinking about quitting your job to become a small business owner yourself. While you can start your business as a side gig, the time might come to expand, and suddenly your full-time job becomes a hindrance.
Before you make the big decision to submit your letter of resignation, however, ask yourself a few critical questions. They'll help you determine whether quitting your job for your business is a good idea.
Can I survive without a paycheck?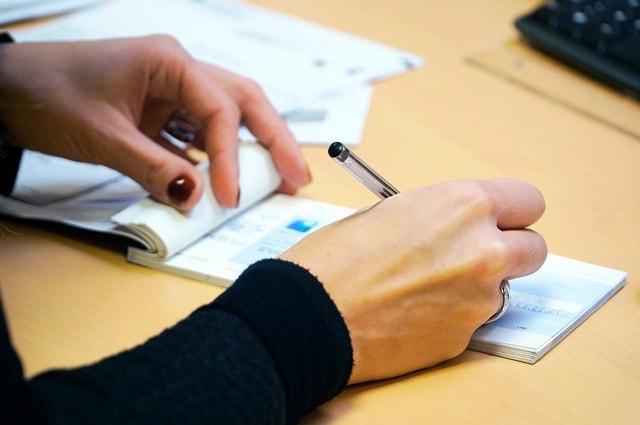 This is the first and more important question to ask yourself before quitting your job to start a business. Whether you have a family to support or student loan debt, a lack of income is likely a problem. However, if you've already been working on your business and are at a point where leads or sales are coming in regularly, you might be ready.
If you're not ready to be 100-percent jobless, take a part-time job instead. This will give you 15 to 20 hours each week to work on your business, while still maintaining a regular paycheck. It's a win-win for many entrepreneurs who can't afford to take the leap before their business is making money.
Am I passionate about this?
Quitting your job is a big step. It's exciting and empowering, but starting a business is stressful. When push comes to shove, how much do you love the business you want to start?
When you hit roadblocks, or spend an entire week working until 2 a.m. and still aren't bringing in a steady paycheck, it's your passion that will stop you from throwing in the towel. Dixie Gillaspie, an Entrepreneur contributor, explains:
"Passion is the energy that pushes marathon runners over the finish line, that keeps the artist chiseling, or painting, or typing, day after day and night after night. Passion without a plan, without action, and without hard work may be doggie doo-doo, but without passion you'll run out of energy long before your actions yield the desired result."
Ask yourself once, twice, and again: Am I passionate enough about this business to survive the ups and downs? If the answer is yes, let's keep talking.
What insurance do I need? (Bonus: Can I afford it?)
Before quitting your job, you need to get your ducks in a row. This legal detail is easily overlooked by many business owners — you're focused on branding, marketing and production, not on putting protections in place for you and your business.
Unfortunately, that's a big mistake, and leaves you vulnerable to costly lawsuits — even potentially putting you at risk to lose your home or cars if you've leveraged personal funds and assets. When you compare spending thousands on a lawsuit to the average cost of insurance for a sole proprietor, which is $400 to $600 annually, you see the value.
Types of insurance you might need include:
General liability insurance
Professional liability insurance
Commercial auto insurance
Workers compensation (required in all states, even when you employ just one person)
Excess liability insurance
Use this comprehensive insurance guide from USA Business Insurance to find out what you need specifically. The guide breaks down the specific insurance needs for a wide variety of industries, from retail to chiropractic work, ensuring you're completely covered.
What are my startup costs? (Bonus: Can I fund this myself?)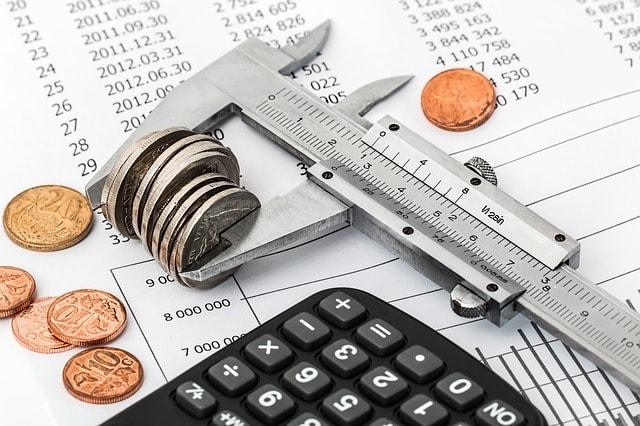 Not every business needs money to get off the ground. But if you do, how much do you need to get going? Consider a wide range of costs, from software subscriptions to product packaging. Check out this helpful resource from SBA, a checklist to help you determine the costs needed to start a business.
The second question is: Do you have that money already? Do you need to look to angel investors or take out a small business loan? You might need to get the money lined up before quitting your job, in case it doesn't come through or you have a harder time getting a loan than you think.
If you're starting an online business from home, you might not have any significant startup costs. Still, don't forget to take into account the cost of subscriptions for various service providers, like eCommerce software or email marketing services. Though they seem small, they'll add up fast. To be clear on how much you need and plan to spend, make a list, do your research, compare prices, and get a total cost for your first year. Is this realistic? How far in debt will you be?
What's the worst that could happen?
If you're a "worst case scenario" type of person, this question is critical. Annabel Acton, from the Muse, notes:
"We often put false expectations, pressure and weight on our decisions and assign impact to their outcomes in ways that stretch far beyond their actual capacity. I had to remind myself, repeatedly, that the worst-case scenario wasn't that bad at all. If my startup failed, and if I couldn't get enough clients to pay the bills, I'd just get another job."
If all else fails, will you be able to get another job? Do you have a backup plan? It's easy to stay in your job for fear of failing, but when you take the power out of it by asking this question — and answering honestly — you realize the risk feels less scary.
Quitting your job — are you ready?
Use these questions to decide if you're prepared for quitting your job to start a business. Check out this fun exercise from The Mission as well. In it, you rate eight questions from one to 10 and get a score that correlates with your current readiness.
Ultimately, if you have the passion and the ability to live without a steady paycheck (at least, at first), then you might be ready to head out on your own. The only person who can decide that is you, so be honest, be clear in what you want, and have faith in your ability to make it happen.