Do you want to turn your website into a moneymaker? Perhaps you're getting ready to launch a new website and want to build in revenue generation from the start. Or maybe you've already built a successful website and realize that, hey, you've got traffic!
Why not monetize it? By applying the following strategies, you can do just that.
Earn an income with these website monetization strategies
We'll cover six strategies in this article:
Advertising.
Affiliate marketing.
Selling products or services.
Asking for donations.
Adding a paywall or membership area.
Sell it all.
Let's get into it.
1. Advertising
Advertising has long been the killer app for making money on websites. Lately, its power has diminished due to the widespread use of ad blockers. It seems unfair that people aren't willing to view a few ads in exchange for free content, but more and more that's the case. Nonetheless, it's still possible for a website with decent traffic to generate an income stream through advertising.
There are several different ways to go about it. The methods below can be used separately or in combination.
Google AdSense
The easiest way to add advertising to your website is through Google AdSense. You sign up for the program, add a few lines of code to your website, and you're in business.
Google AdSense is an ad network. Advertisers purchase advertising through Google's AdWords program and those ads are displayed across the network of sites that have signed up for AdSense. Ad types include text, banners of various sizes, and rich media ads. You can place the ads in multiple locations on your pages.
Every time a visitor clicks on one of your ads, you earn a few cents.
This is called pay-per-click (PPC) or cost-per-click (CPC) advertising. Wondering how much you might earn? Fiddle around with this estimator to get an idea.
Editor's note: BuySellAds is another popular ad network that connects website owners with potential advertisers.
Related: What's the difference between Amazon advertising and paid ads on Google and Facebook?
Direct ad sales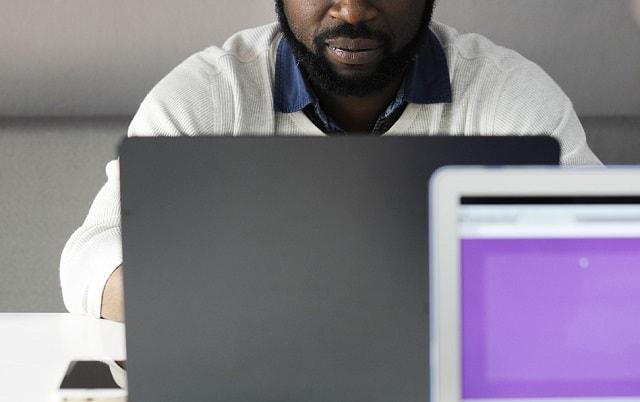 If you have a focused, niche audience, direct ad sales are a viable option. With direct sales, you reach out to companies in your niche and offer them promotion through your website. Sometimes, such customers will come to you on their own.
Advertising sold this way is often sold using cost per thousand (CPM) pricing. With CPM, the advertiser pays a set amount for every thousand views (called impressions) on your website, whether or not anyone clicks on the ad.
Direct sale advertising works best when you have a focused, niche audience. The price you can charge is directly tied to the nature and value of your audience.
The price you can charge is directly tied to the nature and value of your audience. Are they collectors who spend money on your advertiser's products? Are they likely to buy big-ticket items?
The more focused and valuable your audience is to the advertiser, the higher CPM you can charge.
One site may be able to charge only $5 CPM while another can charge $30 or more. When selling a page sponsorship, some webmasters opt to contract for a period to of time, such as a month, rather than a certain number of impressions.
To serve your own ads, you'll need ad serving software. The simplest option is to use a hosted service, such as Google Ad Manager, AdButler, or AdvertServe. If you want even more control, you can install ad serving software, such as Revive Adserver, which is free and open source, on your own server.
2. Affiliate marketing
When it comes to revenue generation, affiliate marketing is right up there with advertising in earning potential. It basically gives you products to sell when you don't have any of your own. The process is amazingly simple: Choose a program, sign up for it online, get accepted (or not), and then add the links to your site.
Different affiliate ads will have different payment terms. The most common are commission (pay per sale) and lead generation (pay per lead). These are also referred to as cost per action (CPA). Typical programs pay a percentage of the item's price to you for each sale.
Big affiliate marketplaces include Rakuten (formerly LinkShare), CJ affiliate (formerly Commission Junction), Amazon Associates, ClickBank and ShareASale. These work like ad aggregators, except for affiliate marketing.
You can place affiliate marketing code directly into your site or, if you're using ad serving software, mix it in with PPC ads from a network.
Related: How to start affiliate marketing on your blog
3. Selling products or services
If you have products or services to sell, whether physical or digital, your associated website is the perfect place to promote them. There are three ways you can get a store up and running on your website:
Acquire and install the necessary software and services on your server. WooCommerce is a favorite ecommerce platform that works with WordPress sites.
Sign up for website hosting that comes with built-in ecommerce, such as GoDaddy's Online Store Builder. In this case, the entire transaction will take place on your website.
Sign up with a service that will host the store for you. Users will most likely link to another site to complete the transaction, as the store won't be hosted on your existing website.
Note that you'll also need to set up accounts with payment service you want to integrate, such as PayPal or Stripe.
If you only have a few products to offer, you might not need a full-fledged ecommerce solution. Instead you can simply create a page or section for each product and add buy buttons linked to the financial processor of your choice.
Related: How to sell stuff online — A comprehensive guide for ecommerce success
4. Asking for donations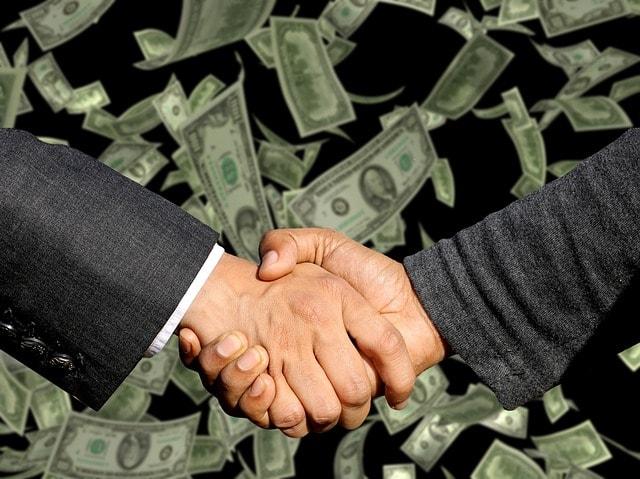 If you have a loyal, niche audience, they may be willing to support your site to keep the good stuff coming. Asking for donations is as easy as signing up for a PayPal account and adding a Donate button to your website. PayPal charges 2.9 percent plus 30 cents per transaction. The good news is that donors can pay with a credit card and you don't need a merchant card account. This video from WPBeginner shows two different easy ways to do this — via a plugin or by adding a few lines of code to your website.
5. Adding a paywall or membership area
Another option is to portion off particularly valuable content on your site into a membership area and place it behind a paywall.
Only paid users will be able to access the premium content.
This will almost certainly cut down the number of page views your site achieves, which will limit the potential for revenue from advertising or affiliate marketing. However, if you have content that's really important to your audience, you may earn more through this method anyway.
If you're using WordPress, adding a paywall is as simple as installing a plugin such as Membership 2 Pro (free with WPMU Dev subscription), or Leaky Paywall. Joomla! webmasters also have multiple plugin options.
For sites that don't use a CMS, the process is more complicated. You'll have to create a signup form, integrate it with a payment gateway, and figure out how you're going to deliver content only to paid visitors.
Related: 7 things people don't tell you about launching a membership site
6. Sell it all!
A final option, and the ultimate goal for some webmasters, is to sell the website in its entirety. To do this, you'll need proof of your traffic and revenue so you can entice buyers. You also have to be willing to let go — once you sell the site, there's no guarantee the buyer won't turn it into a hunk of junk.
Potential buyers include your competitors, an enthusiast in your niche, or simply someone who prefers to start with a going concern rather than from scratch. You can advertise the site is for sale on your home page, and/or reach out through an online service, such as GoDaddy Auctions.
The bottom line
Turning a website into a profit center is more difficult than most people expect; however, in many cases, it's doable. Your profit will depend on the amount of traffic your site garners and how much effort you're willing to put in to transform it into money-making machine.
You might need to experiment with these options to find the one that works best for your site. Many webmasters use them in combination, often deploying advertising and affiliate marketing and perhaps an Amazon Affiliate store that offers products of interest to the site audience. With enough effort and a bit of luck, you can at least make your site self-supporting, or better yet, turn it into source of steady profit.