According to the 2017 Holiday Retail Outlook, holiday sales account for 40 percent or more of many retailers' annual income. Forty percent! In other words, it's imperative that you plan ahead as a small business owner in order to increase holiday sales for your retail business.
7 ways to increase holiday sales
If you're not sure where to start, don't fret — we've got you covered. Here we've assembled seven steps to bring you more customers and sales this year. No smoke and mirrors needed — it's really all in the planning.
Order inventory.

Get a website.

Expand your website.

Spread the word.

Plan your holiday promotions.

Focus on customer service.

Dress your store for the season.
Ready to get started? Then keep reading.
1. Order inventory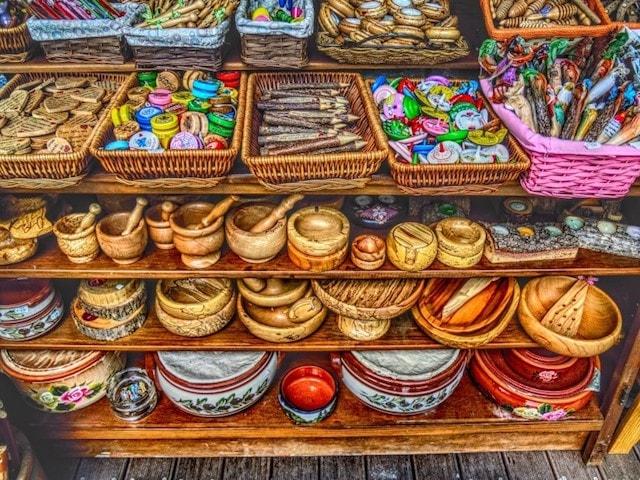 Review last year's trends and analyze your own monthly or weekly sales volumes to decide what and how much to order. Stock should be in well-before Thanksgiving. Approaching your first holiday season? Follow these tips to get ready.
Do an online search. Open a search engine and type in, "what toys will be hot for this year's holidays," swapping out "toys" for whatever it is you sell (and possibly replacing "this year's" with an actual year, i.e., "2018").
Join and listen in on ecommerce Facebook groups to see what other retailers are saying about this season's bestsellers.
Plan to have all inventory updated in real-time so every customer gets what they order. GoDaddy Online Store's inventory management tool can either display an out-of-stock message when your supplies reach zero or give shoppers the option to backorder.
Consider offering free shipping, as 86 percent of shoppers say it's a deal-maker. When Target offered it during the 2015 holidays with no minimum order, the retailer saw a three-percent increase in average order size.
Create a plan for inventory that doesn't sell. By spending a few hours doing this before November rolls around, you can move more merchandise and reduce your post-holiday stock.
2. Get a website
If you don't have a website, now's the time to get one. You could create a beautiful site that makes a professional impression and lists your business name, location, holiday hours, phone and social links in less than an hour. Want to sell on the internet? GoDaddy's Online Store has all you need to list, promote, sell, and deliver products globally. It looks great on mobile, integrates with social media and even processes refunds.
Once you've decided on an eCommerce platform, you'll want to do the following:
Choose a domain
You'll want to secure one that's easy-to-remember since this becomes your web address (e.g., GoDaddy.com). Bonus — your domain name is included free with Websites + Marketing.
There are plenty of other creative domain extensions out there that might be perfect for your business. Try searching for YourStore.toys, YourStore.clothing or YourStore.shop. These new domains have tons of terrific web addresses for you to choose from.
Create a killer home page
Start with a jaw-dropping photo taken by a pro, or download one from a site like these. GoCentral makes this part easy — just pick a template, insert your photo, and play around with typefaces until you find a combination you like.
Write a tagline
Think about what buyers really want — warm holiday memories, a special gift — and play on that. You can change the tagline when the holidays are over.
Tell your story
Write a few paragraphs for the "About" section that tells your story in the first person, describing your products and service philosophy. If you have comments from happy customers, include them here.
Include product photos
Compelling images are key to an eCommerce product page that converts browsers into buyers. Take photos of your products (up to 10 per product with GoCentral) from multiple angles. Fully describe each item to potentially increase orders and head off returns. Focus on benefits, not just features.
Set your prices
Just getting started and not sure how to set prices? Read this helpful how-to about the pros and cons of markup, competitor and manufacturer-suggested retail pricing (MSRP).
Choose shipping options
Hint: More options mean more sales. GoDaddy Online Store offers three basic shipping methods — free, flat rate and weight-based. For carrier calculated shipping methods (available only in the U.S.), your choices are the U.S. Postal Service and UPS.
Inventory management
As we mentioned earlier, inventory management is vital to keeping your customers happy and the sales rolling in. Be sure to activate inventory management (in GoCentral, this can be set up as you fill your store with products) to keep track of your wares.
Pro tip: Once your website is launched, copy the URL in the browser window at the top of your home page and paste it into the box here. This will prompt Google to "crawl" your site sooner rather than later and help more shoppers find you so you can increase holiday sales faster.
3. Expand your website
If you already had a website before reading this guide, high-five! This is a good starting point for you to increase holiday sales. Or, if you've completed step No. 2 and are just looking to further get in the game for this holiday season, then kudos! Here are a few more things you can do to your site (like drive online traffic to your brick-and-mortar store, if you have one).
Research shows that 85 percent of your customers search online for things they're going to buy locally — especially big purchases. Half of those searchers will be in your brick-and-mortar store within a day.
Whether you're a brick-and-mortar store with a website or an eCommerce site with no physical outlet, it's smart to review your website before the first snowflake (real or synthetic) falls. Work your way through this list:
Update all product descriptions
Shoppers will buy from you online, even if they don't know you — if they feel like they know exactly what they're getting. Detailed descriptions and multiple product photos can increase orders and reduce returns.
Deck the digital halls
Just as you would decorate a physical store, add holiday imagery to your website to ring in the season. Consider creating lists of suggested gifts for various people (i.e., child younger than 10, work-from-home parents, outdoorsy friends, etc.).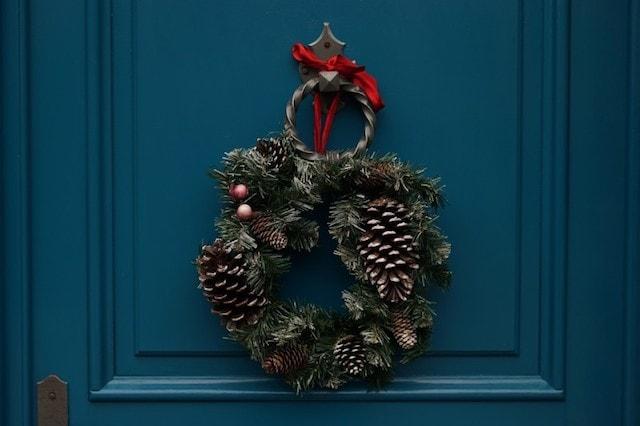 Make sure it works on smartphones and tablets
More people use their mobile devices to search for local services and goods, including clothing, toys and gifts. If your website doesn't work on their smartphones, they'll move on to one that will.
Pro tip: Copy and paste your site's URL into Google's Mobile Friendly Test tool. Fail the test? Hire a web developer to change your website's code if you can't do it yourself. Or, build an online store with GoDaddy (it's built with mobile in mind).
Consider free shipping and in-store pickups
There it is again: free shipping. It's kind of a big deal. Consider offering free shipping and in-store pickup for online orders, as consumers increasingly list these as top features. Is your online store built on WordPress with WooCommerce? Learn how to add an in-store pickup option.
Run a website performance test
You'll want to do this to check things like load times and site speed to make sure your hosting can handle possible traffic spikes. Disappointed in the outcome? Upgrade your Web Hosting Plus plan to one that will automatically allocate more resources as traffic increases. Nothing turns customers off like watching your website crash when they were this close to getting the year's hottest toy.
Plan ahead to repel hackers
The more successful you are at attracting buyers, the more appealing you will become to hackers. Keep them at arm's length with a tool like GoDaddy Website Security, powered by Sucuri. Better safe than sorry.
Be sure it's search-engine friendly
Learn how to make search engines pay special attention to your website and product listings to attract shoppers. Once you've made changes to your site, submit your URL to Google.
Pro tip: Using WordPress for your website? Add the Business Profile plugin. Business Profile is a free addon that helps Google find and display your business's name, number, directions, hours and more.
4. Spread the word
If you want to increase holiday sales this season, you'll need to do more than put up a website — you have to tell the world you exist.
Make sure your store is listed online
Most people look online for everything, including local shops. And while many people do their holiday shopping online, those who procrastinate are forced to buy locally. To capture more of the late buyers, make sure your business appears in all the major local listings, or claim the listing they already have for you. Start with these:
Google My Business
Bing
Yelp
Better Business Bureau
Angie's List
Merchant Circle
Yellow Pages online
Editor's note: Don't want to spend time managing all those different listings? We've got a solution. Check out GoDaddy's Local Business Listings. Showcase your business across multiple directories while managing your business information from one, easy-to-use dashboard.
Don't forget about social
Social media is a key tool for attracting customers and creating buzz around the holidays. Get active now to plant the seed in shoppers' minds. Here's where to start:
Ask for reviews
According to the 2016 BrightLocal Local Consumer Review Survey, "84 percent of people trust online reviews as much as a personal recommendation." Don't worry if you don't average a perfect five, either — studies show that an average four-point-something rating seems far more credible to most people.
Pro tip: Request a review during or right after purchase. Paste/print the link to your Google review page on your receipts. Train your salespeople to ask for a recommendation after each sale. (Be careful not to offer an incentive for any review, although you could send a thank you afterwards.)
Address reviews and complaints
Show you're paying attention by responding to reviews and addressing complaints promptly (and publicly, if they're online). This will keep one cranky client from turning a dozen customers away. Get tips here on the finer points of dealing with unhappy customers.
Be thankful
Thank customers for their reviews, whether through a simple thank you, a gift card or a discount on their next purchase.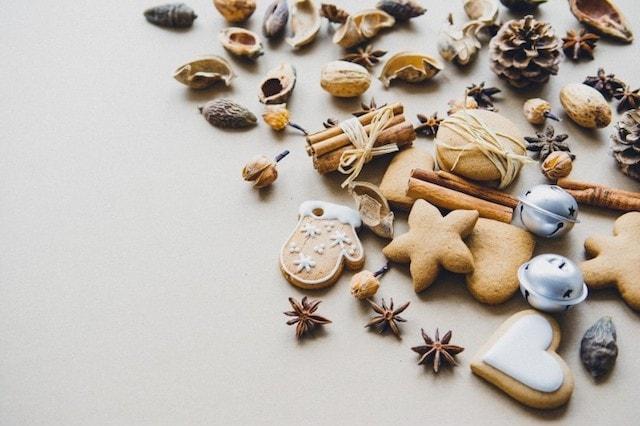 5. Plan your holiday promotions
Black Friday, Cyber Monday, last day for free shipping on your site — use last year's sales figures to determine which days had the biggest impact, then create incentives to increase foot traffic (literal or virtual) on those days. Keep these tips in mind as you plan.
Determine discounts in advance
Decide on your promotions and offers — days, discounts, products — ahead of time. In addition to free shipping, limited-time sales and in-store pickup for online orders top shoppers' 2017 holiday wish list.
Order marketing materials
For brick-and-mortar stores, order promotional ads, flyers and holiday signage to spread awareness and help increase holiday sales.
Consider email marketing
Create a holiday email marketing plan. Email marketing programs like GoDaddy Email Marketing make it easy to add a signup form to your website to collect shopper emails. You can then write a series of emails and automate them to be delivered on certain dates. All this can be done before the first Michael Bublé Christmas song starts.
Look into paid advertising
If you can afford it, consider using ads to bring shoppers in. Facebook ads are shown to likely customers whenever they are physically close to your business, which might increase foot traffic. (This requires a Facebook Business page and a pop-up store or other physical location).
6. Focus on customer service
More and more, the quality of the service shoppers get is the deciding factor in whether or not they come back after the holidays. Sure, you're looking for a bump in holiday sales, but the real gold is customers who return once the candy canes and snow globes are gone.
Enhance your customer service by:
Creating or reviewing existing customer service policies.
Offering generous and transparent return policies (preferably free).
Hiring seasonal help, ensuring your busiest days will be adequately staffed.
Providing any necessary training in advance, clearly spelling out service expectations and policies. Set up a system of rewards for above-and-beyond behaviors.
Offering free gift wrapping — one-third of your customers want it, and 100 percent will appreciate the option.
7. Dress your store for the season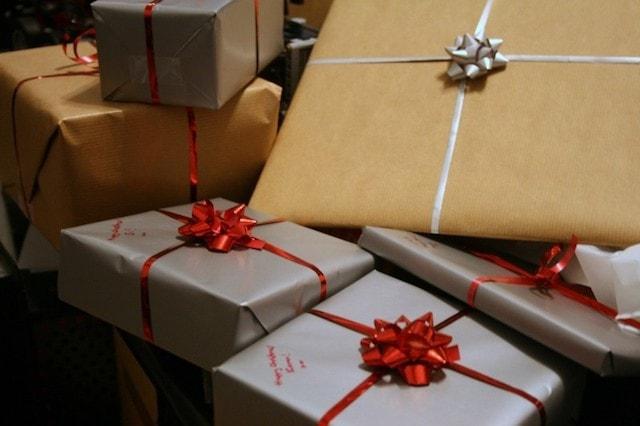 There's good news for brick-and-mortar store owners: 47 percent of shoppers say they browse physical stores to find gift ideas. Use these tips to increase holiday sales:
Play on emotion
Holiday shopping is labor of love, so appeal to emotions with sound, smells (pine, cinnamon, fresh-baked cookies), lights and decorations. Arrange merchandise in your windows and store displays carefully. Play holiday music outside your shop to lure people in (but be sure to check local ordinances first).
Consider signage
Select and order sidewalk or out-front signage. Get inspiration here and here.
Give away samples
Plan to offer free samples of items you sell (out front, if feasible), as three-quarters of shoppers surveyed say receiving samples prompted a purchase.
Give parents a break
Cater to children or families? Use these tips to make shopping easy on parents — the longer they can linger, the more they're likely to buy.
Pro tip: Even if you don't have a physical location, you can tweak some of these tips to increase holidays sales for your eCommerce site. Test out different banners and color schemes that reflect the holiday spirit, and maybe include holiday-specific free samples with purchases!
Jingle those bells
If you've been in business for a while, you know how important holiday sales are to most retail businesses. And if this is your first rodeo, you have all the more reason to do it right. Start early and work through these steps one by one to make sure you're primed and ready to go at the first sound of jingle bells. Then, put the cider on to warm and be merry!