Have you thought about your holiday content ideas yet? This holiday season, consumers are planning to start shopping early and they're looking for deals. In fact, 60 percent of consumers plan to start shopping both online and at brick-and-mortar retailers before Black Friday, according to RetailMeNot's 2018 Holiday Insights Guide.
There will be a lot of competition this year as businesses battle to capture the attention of these eager shoppers — and we're here to help you stand out with our merry marketing tips and helpful holiday hints!
Get ahead of those holiday shoppers and start posting great content across all of your social media channels to increase brand awareness, reconnect with your existing customers, and direct new, potential customers to your door this holiday season.
Related: Why you need to create a social media strategy now for the holidays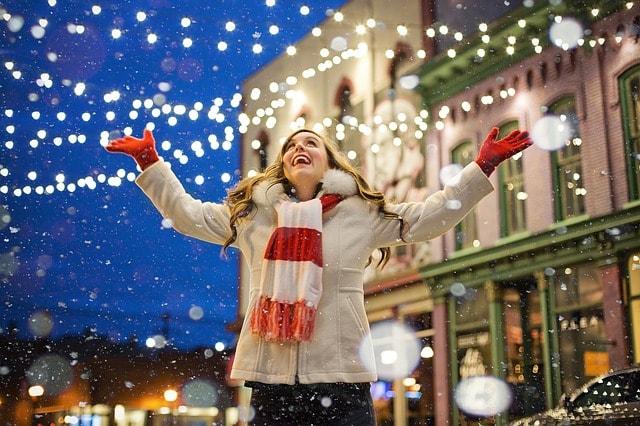 9 social media holiday content ideas
Consider this our gift to you — unwrap our nine holiday content ideas and use our tips to keep your business's social media pages merry and bright.
Feature photos of your products or services.

Spread the festive cheer.

Tap into holiday travel plans.

Begin the holiday countdown.

Promote holiday specials or offers.

Run an Instagram contest.

Offer tips and tricks.

Provide holiday content ideas locals love.

Don't forget the season's greetings.
Editor's note: GoDaddy Social can help you with all of your content marketing needs. We currently help thousands of small businesses across the country elevate their online presence on the platforms that matter most to consumers to help them get new customers. Engage with your customers like never before! Get started with us here.
1. Feature photos of your products or services
Your social media pages are a perfect place to promote your products and services this holiday season. Here are some examples of the kinds of content you can share that will show off what you do best:
Post a photo of your best dishes to remind your fans and followers that your restaurant is the perfect place to bring visiting guests.
Show off the new items at your store to stay top-of-mind as the place with the perfect gifts for everyone on their list.
Post a photo of one of your stylists at your salon to let your followers know you're the best place to keep them looking festive.
It's important to keep in mind, though, that you want all of your posts to add value for your audience. When shoppers visit your pages, you don't them to to feel overwhelmed by sales-y content or pressured to buy when they visit your page. So, keep your holiday content well-rounded!
By placing your products and services in the context of activities that your fans are interested in doing over the holidays, you'll be able to remind them about your business and keep them engaged with your content.
Draw on seasonal information, winter activities and warm sentiments — it will make your content more personal and unique to your business.
Related: 6 holiday email campaign tactics to compete in crowded inboxes
2. Spread the festive cheer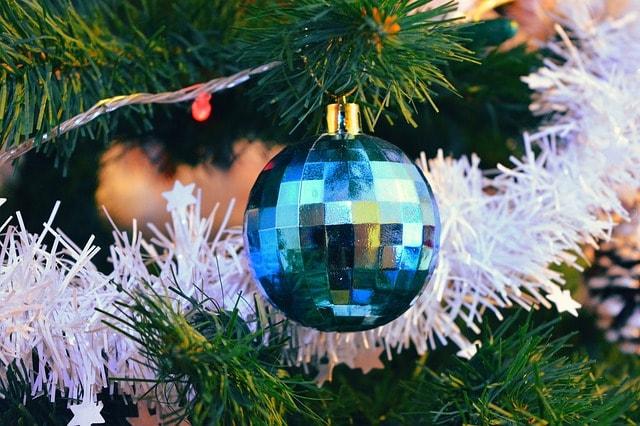 Will you dress your business up during the holidays? Are you planning on adding decorative elements to make your customers get into the spirit? Show it off on your social media pages! Your fans will enjoy seeing the festive makeover you've given your business and will love to come by for a little holiday cheer.
You can also jump into the holiday pop culture conversation. People love rewatching holiday movies every year — try posting quotes from holiday favorites like "Home Alone," "Elf" and "Miracle on 34th Street" paired with photos of your products or business. This is a surefire way to get your followers in the spirit.
3. Tap into holiday travel plans
Many people hit the road, jump on a train, and fly in a plane to see friends and family during the holiday season. Find ways that your business can help with travel plans and post those tips and information across your social media channels.
If you run an auto repair shop, try a post like this: "There's no place like home for the holidays. Check your tires and fluids before making the trip to see family."
Run a hotel? Make sure people know they can stay over with you and feel at home on their road trip.
If you own a restaurant, post photos of big family meals and gatherings — you can use these photos to remind your fans and followers that you can cater their meals or provide a private dining space when family comes into town. Try a post like this: "Have family coming in town? Your family is our family. Bring them to our place for a delicious dinner."
Related: 5 ways to prepare your service-based business for the holidays
4. Begin the holiday countdown
Nothing gets people motivated to go out and shop than the realization that the holidays are just around the corner. Bring people through your doors by reminding them not to fear, they can buy gifts and gift cards at your business!
You shouldn't do this every day, but a simple reminder will get people excited and engaged.
Try tweeting out reminders with photos of what you have in the store or use Instagram to pair a countdown with a photo of a promotion you're running.
Related: Holiday sales headstart — 10 things you can do now to prep for the upcoming holidays
5. Promote holiday specials or offers
Speaking of promotions — the holidays are a great time to let your audience know what's different about your business this season. Be sure to promote events, specials and offers on your social media pages to inform your audience and entice them your way! Do this sparingly, though ; you don't want to inundate your followers with the same material.
Own a retail store? Get more people through your doors by offering gift cards or gifts with an in-store purchase. Do you offer free gift wrap around the holidays? Let your audience know this special perk about shopping with your business.
Pro tip: These kinds of promotions also make excellent candidates for boosted posts on Facebook.
When it comes to in-house events, like bringing Santa Claus or other holiday-themed visitors into your business or running a canned food drive or other charity event, make sure you're also promoting these events on your social media pages!
Related: What every business should know about creating discounts
6. Run an Instagram contest
Contests around this time of year are a great way to engage with those customers who are looking to find a deal. Try a "comment below" contest, where you post a photo of a spa package, a free oil change or a prize basket your followers could win, say "comment below to win," and you choose a winner. (There are several sites that will help you randomly select a winner to keep the contest fair and unbiased).
Pro tip: If you encourage people to tag their shopping buddy, or the person they think should win, that will drive more traffic to your page and get more eyes on your brand.
Not sure what to give away? Try offering a gift card. Even if the people who enter don't win, they will now be aware that you offer gift cards and might buy one from you!
7. Offer tips and tricks
As the owner of a business, chances are you know a great deal about your industry, so share helpful tips with your followers — they'll love it. For example, if you own a bar or restaurant, post a holiday cocktail idea, your famous pecan pie recipe or the best way to cook a turkey.
If you own a gym, start reminding your followers to get going before the New Year with fitness and wellness tips. Own a salon? Give your followers some hairstyle inspiration for the myriad of holiday parties they will be attending.
The list goes on, and the engagement goes up.
Related: How to use Instagram for gym promotions
8. Provide holiday content ideas locals love
The holidays are full to the brim with community events, and broadcasting those events will make your followers excited about the happenings in their neighborhood. You can also add hashtags to reach out to your community and join the conversation.
Use hashtags that are relevant and interesting to customers in your local area.
If your business's account is public, any users in your community who search for a hashtag you're using just might find your Instagram post or tweet in their search results.
You can also start conversations on Twitter by searching for popular hashtags or finding people in your local area who might be looking for a business like yours. Once you find tweets from people using those hashtags, you can start chatting and invite them in for a visit.
Related: 8 ways to give back to your local community as a small business
9. Don't forget the season's greetings
As you get closer to the holidays, you can always post season's greetings. Nothing is easier or more well-received than wishing your friends, family and fans a happy holidays. You can even take the time to thank them for their support throughout the year.
Now that you have these holiday content ideas, go forth and spread the cheer!
Related: 11 steps to get your online store ready for holiday sales