Since the world has become increasingly digital in response to the COVID-19 pandemic, consumers command more freedom and flexibility than ever before — payment options are no exception. One of the fastest-growing payment options is "buy now, pay later" (BNPL).
Offering your customers more payment options will increase your sales while building trust. There are plenty of checkout choices to consider as an ecommerce business owner. But to win big on today's commercial battlefield, taking advantage of "buy now, pay later" is essential.
The BNPL payment model has seen a meteoric rise in popularity over the past year or so with a 2.1% overall market share(pretty impressive for such a new offering).
Whatever your niche, your customers will expect you to offer a BNPL option — and as more shoppers take advantage of these services, by embracing the crest of this rising wave, you will enjoy an increase in sales.
Here we explore the BNPL model and look at ways you can use it to your business-boosting advantage.
Let's go.
What is "buy now, pay later"?
The BNPL payment model is fairly straightforward, which is one of the big reasons for its popularity both from a business and shopping perspective.
A customer buys an item or service at your checkout, using a buy now, pay later app. Rather than paying upfront, they agree to make a certain number of payment installments over a set period.
The concept of credit or paying for something in installments isn't exactly new. But, coupled with increased flexibility and digital functionality, BNPL is a potent sales-driving force. The ability to use a buy now, pay later app to casually purchase goods or services anytime, anywhere, with minimal friction (and little or no interest included) is enjoying its time in the sun.
Not only can BNPL help you earn more sales and build trust, but it can also increase your average order value (AOV) by up to 33% (which means even more revenue).
As this ecommerce phenomenon continues to rise, an increasing number of established brands including the likes of Walmart, Adidas and Etsy are offering buy-now-pay-later options to their customers. And, to tap into this most fruitful of markets, the likes of PayPal are now offering BNPL services to businesses while innovative new buy-now-pay-later providers are emerging from the digital woodwork. WiseStack, for instance, has recently secured a whopping $45 million investment to develop its service.
Who is using BNPL services?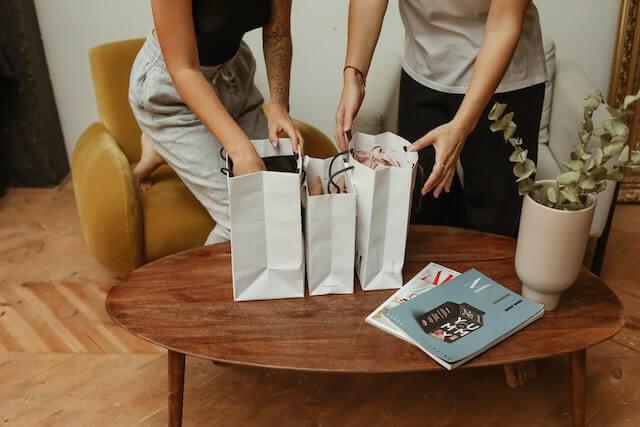 According to StartUp Talky, here are the percentage of online shoppers that actively use buy-now-pay-later services according to age group:
Shoppers aged 18-25: 33%
Shoppers aged 26-34: 40%
Shoppers aged 35-50: 62%
Shoppers aged 51-64: 16%
Related: How to start an online store in 3 steps
The do's and don'ts of offering customers buy-now-pay-later services
It's clear that shoppers across age groups are hungry for BNPL payment options. To help you ride the crest of this ever-growing ecommerce wave, here are the do's and don'ts of offering buy now, pay later.
Do know your providers
Before you make a firm commitment to a buy now, pay later provider, you should consider who your customers are concerning behaviors, buying preferences, and most importantly, demographics.
In addition to understanding your customers, you should look at your business budget as well as your key commercial aims. Armed with this information, you can make informed comparisons between BNPL providers in terms of monthly costs, commission (almost all providers take their cut of your BNPL sales), and features.
To help you in your quest, here are some popular BNPL providers you should explore:
Klarna
Affirm
Afterpay
Clearpay
Purple Dot
Zilch
Hodoko
PayPal's BNPL (as a result of buying out Japanese pioneer, Paidy, for $2.7 billion)
Related: 7 trends in online payments to watch for in ecommerce
Do keep it simple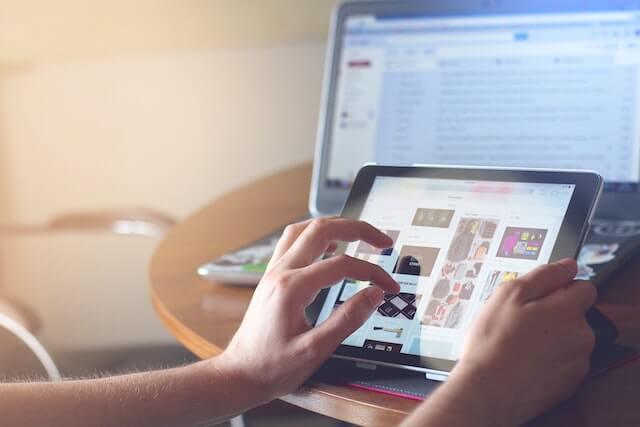 One of the main attractions of buy-now-pay-later is its sleek and streamlined simplicity. With this in mind, you should commit to one provider only to take away any friction from your checkout journey.
If your customers have to stop and think about which BNPL provider to use, they may hesitate and go elsewhere — plus managing two providers can get messy.
You should also ensure that your buy-now-pay-later offering is visible and well-positioned on your checkout page. Our guide to optimizing your mobile checkout journey for customer success provides the tips you need to make your BNPL option as seamless as possible.
Don't forget to try before you buy
Before you make a firm commitment to a particular BNPL provider, you should test it out for yourself.
If you've whittled down your shortlist to two providers, you should research which brands are using the app or service and do a little mystery shopping, noting down all the pros and cons as you move through the journey.
Going through this process will not only help you understand the BNPL model on a deeper level but will also ensure you're not met with any unexpected customer issues later down the line by choosing the wrong supplier for your brand.
Don't forget to gather feedback
In the digital age, data is power. Once you've rolled out your BNPL payment option and optimized your online checkout, it's vital to gather customer feedback.
By collecting reviews, testimonials and ratings, you can gauge whether your customers are happy with your BNPL service and make any necessary tweaks to improve your offering. Doing so will help you know your audience better while ensuring you get the best possible return on investment (ROI) from your buy-now-pay-later efforts.
To gather customer reviews and comments like a pro, read our how-to on adding a feedback form to your website.
Investing in "buy now, pay later" (BNPL) may seem like a big deal, but by taking time to explore your options and following our advice, you have absolutely everything to gain.
To accept BNPL payments (as well as a host of other popular options) with ease and give your customers exactly what they want, GoDaddy Payments is the tool you need for the job.