Choosing a domain for your alternative healing website is like choosing a tattoo design: You need to think long and hard about it, be 150-percent sure before committing, and pick the perfect name so you don't end up regretting it. You can change your domain later, but it can be complex and sometimes costly (just like tattoo removal). It's best to choose wisely the first time.
And, of course, when you're working in an alternative healing space, you also want to pick something that will stand out in potential clients' minds. It has to strike just the right balance of fun and authentic — something that says you know your pranayama from your qigong without alienating more casual visitors.
So, just how do you pick an available domain for your alternative healing website?
When possible, use keywords
Your website is the first place potential new customers will visit to learn about your services. And if you're interested in grabbing the attention of more potential new customers, you need to make yourself findable.
Including at least one keyword—Shiatsu, homeopathy, reflexology, whatever your specialty may be—will improve your search rankings.
You can also set your URL apart by including the name of your city at the end, something like reikihealingdetroit.com, which is especially helpful if your business name is fairly common.
Align it with your business name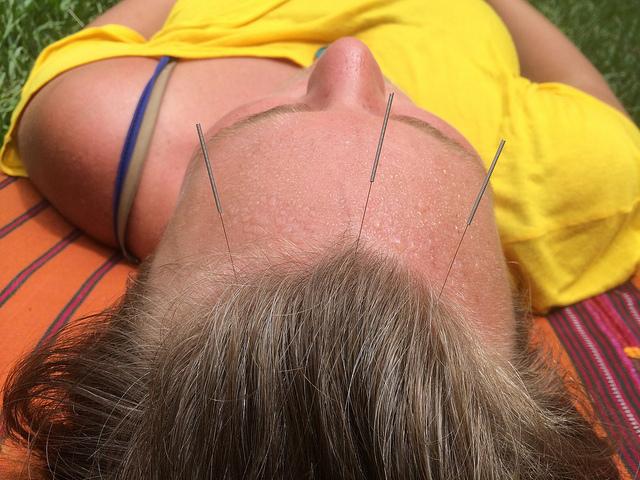 There is value in having a domain that's packed with relevant keywords, but only if they are a fairly natural fit. So, for instance, if your business is called Amy's Amazing Reiki and all you offer is reiki, just go with amysamazingreiki.com. Done and done.
Don't force keywords into a domain name just for the sake of using keywords — find something that fits.
If your business is called Amy's Healing Services but you specialize in reiki, you can do something like amyshealingreiki.com. If your business name isn't pre-loaded with keywords—Natural Energy Ltd. or Restorative Touch LLC, for example—you can go one of two ways. You can pop a relevant keyword onto the end of your URL, or you can try using your first and last name as your domain instead. (Read this post to learn more about personal domains.)
Use your first and last name
Be warned: This route will not get you any of the good search engine juju that a relevant-term-packed domain would. But there are two main reasons why it might be your best bet anyway:
1. Your business description doesn't easily work with a domain name. You practice three types of healing, your business name references none of them, and you know that naturalenergyreikiacupunctureandhomeopathy.com is a bad choice as an online address for your alternative healing website. (Because it is. Please don't do that to your customers.)
2. Your business revolves around you as a practitioner and personality. When your current client base recommends you to friends, they're more likely to use your name than your formal business name, and your URL can reflect that. If you've got four healers working together in a shared office, a first-and-last-name domain may ruffle some feathers. But if you're an independent or the founder of an established practice, it may be the perfect alternative to a run-on URL.
Keep it simple
As you may have already guessed, long, difficult-to-type and convoluted domains are best avoided. This means no numerals, no hyphens and a character count of 22 or less (excluding your suffix/extension).
Abbreviations will muddy the waters, so spell out all significant terms.
If you've got "the" or "and" in your business name, it's often easier to leave them out. The Unani Hub can become unanihub.com and still remain memorable and clear.
Make it easy on the user
Simple is a great place to start, but there are plenty of other ways to make sure your domain is a boon to your business.
For instance, don't prioritize keywords over branding.
The domain amyshealingreiki.com is actually a better choice than reikiservicesindetroit.com. It may not have the one-two punch of keyword and location name, but it has your personal stamp on it and feels more authentic. If .com isn't available, consider looking into other domain name extensions to keep your domain name simple and clear.
Your alternative healing website starts with a name
Your domain is a key element of your brand presence, so think carefully before jumping into a URL. Kick around a few ideas, consult some friends and colleagues, and do your research. Also remember there are cheap domain names so, if amysreikirocks.com seems perfect on Wednesday but preposterous by Friday, you can buy up to three other options for $50 or less.
Ready to start your search? Find your domain name now!