When using the Block Editor and List View, you can adjust the layout precisely as you'd like. Selecting the exact block you want can be easier using the List View.
Whether you are in the Post or Page Editor, or in Appearance > Editor, the List View will be available in the upper menu.
Accessing the List View
With it, you can select exactly the block you want to move or modify. Also, you can select additional options such as adding a block before or after the current selection.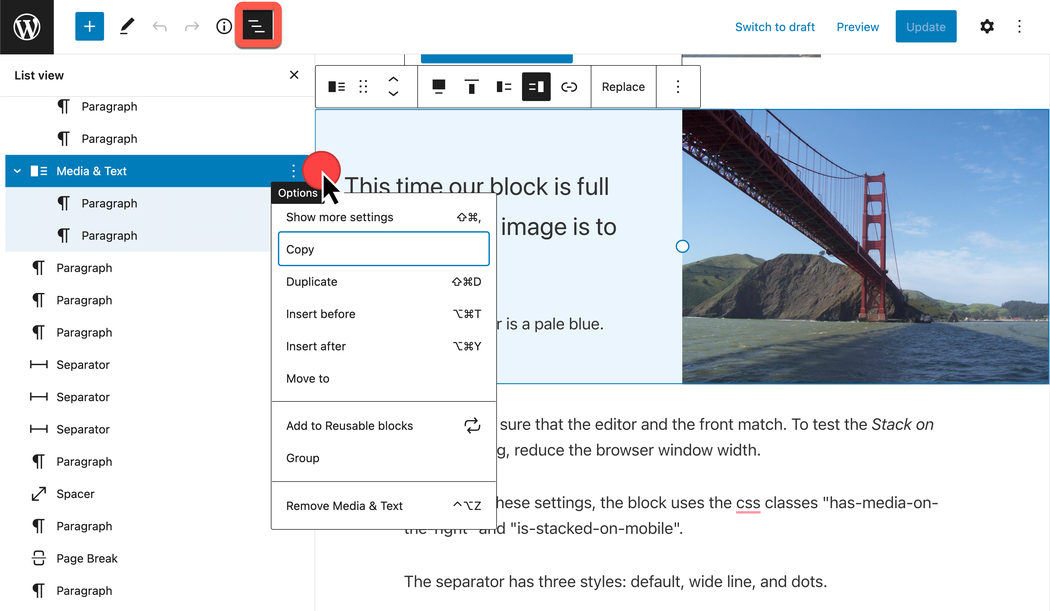 Drag and drop
Want to move your Blocks around? You can drag and drop the Blocks within List View exactly in the order you want them.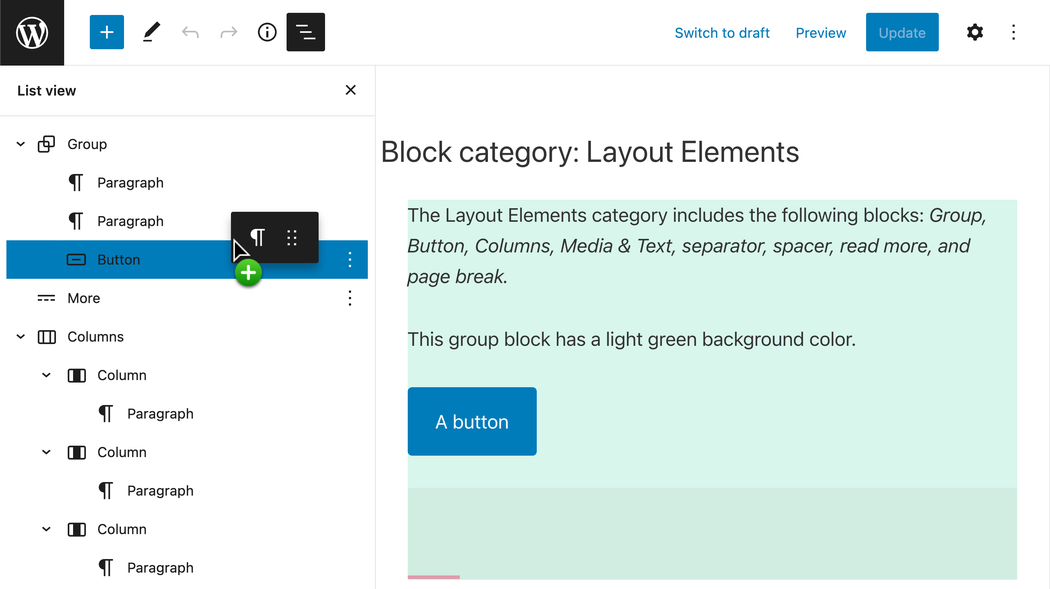 View Anchor Links
You can assign HTML anchors in your Block settings. When you do, these anchors will appear in List View, making blocks more easily identifiable. See Page Jumps for additional information.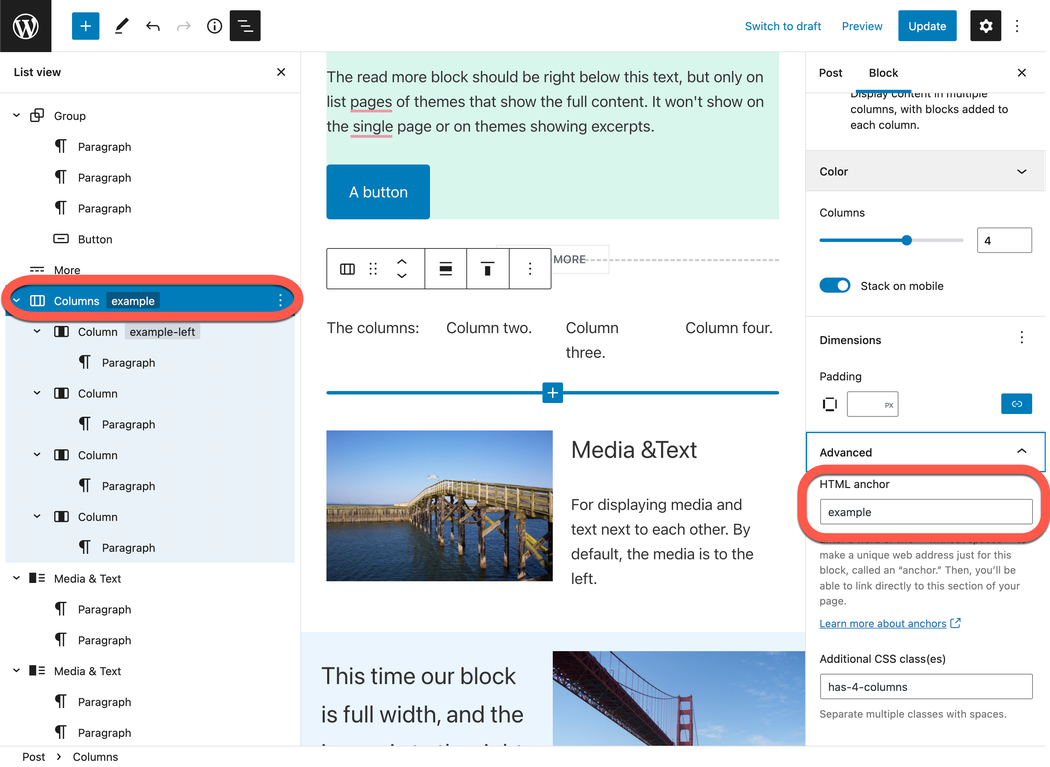 Conclusion
Make use of the List view to move blocks exactly where you want them.