Keeping up with content creation can be challenging. One of the only ways to ensure that you execute and consistently publish high-quality content that drives results for your brand is by using a blog editorial calendar.
Let's look at what an editorial calendar is, why it's important, and how to create an editorial calendar you can use to stay on track and reach your business or blog goals.
What is a blog editorial calendar?
A blog editorial calendar is a schedule that outlines your content publishing for the months or years to come. While its name implies that it's a calendar, it is far more than that.
A blog editorial calendar shows dates for scheduling and publishing, but it also includes the relevant details needed to create a streamlined content creation process that produces content aligned with your brand goals.
Why is a blog editorial calendar important?
When you use a blog editorial calendar that includes both scheduled dates and details about the content, it can help you in a few ways.
Organize your team and your plans
The biggest benefit of having a blog editorial calendar is that it organizes all of your plans and information in one place.
This is especially important for teams. All departments and involved parties can have access to one centralized resource laying out blog post plans.
All involved parties can see their responsibilities from one document.
Teams can plan future content promotions. For example, a social team can plan upcoming social posts around upcoming blog posts.
Sales and marketing can plan cross-promotions so blog content highlights products and services that the sales team is promoting.
Related: Editorial calendar — The content, keyword and SEO connection
Identify content gaps and avoid content duplication
When you have one central document that lists all current, past, and future content, all teams can see what is in the works. This prevents you from creating duplicate content and allows you to identify content gaps. You can see what you have so you have a better understanding of what you need.
Create content better aligned with your goals
When you plan, you can better tie your content to your brand goals.
For example, you can look ahead, identify an upcoming product launch, and schedule posts to promote the launch. Or, if you know lead generation is a primary goal for the quarter, you can create posts focused around an opt-in.
With a blog content calendar, you can create a strategy that supports your plans and doesn't leave you scrambling to create content at the last minute.
What to include in an editorial calendar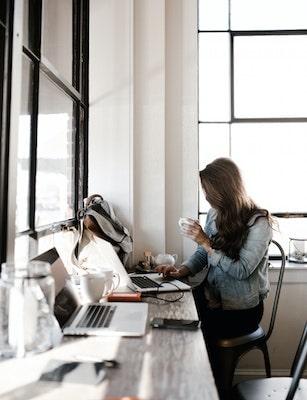 The most useful blog editorial calendars include more than dates and timelines. They include information that helps a team create effective content in a streamlined way.
To ensure that your editorial calendar is set up to help you consistently achieve your goals, include the following information in your blog editorial calendar.
Topic
In one to three words, describe the general theme or concept of the post.
Title
Come up with a draft title that explains the idea for the post. Keep in mind that the title might change during the writing process.
Target keyword
Research and assign the target keyword that the post will be optimized for. Use a unique target keyword for each post on your site (and it should also not be the same as any other target keywords for pages on your site).
Secondary keywords
Secondary keywords, or related keywords, are terms that are semantically related to the target keyword. Assign three or four secondary keywords and use them once or twice in your content (depending on length) to support the SEO of the post.
Abstract
Write a brief overview of what should be included in the content. Be more specific if multiple teams of writers will be receiving assignments.
Goal
Don't create content just for the sake of creating content.
Be strategic about each post and assign a goal for each piece.
Is it for use in the sales cycle? Is it mostly for SEO purposes? Is it for creating content to share on social? Is it to generate leads through an opt-in at the end of the post?
By sharing the goal, it will help the content creator shift the direction of the post to lead to the intended result.
Resources
Include any relevant information or links that will help the writer create the content.
This might include links to reports or other content that has related information. It might also include specific stats or quotes that should be used in the content as well as links to internal case studies or customer success stories that have supporting information for the topic.
Assets needed
If your blog post needs assets in addition to the copy, include those requirements in your blog editorial calendar. Create a column if you need an image or a custom graphic.
Audience
If you have more than one target audience, define which audience the post will target.
Instead of describing the audience in detail for each post on your blog editorial calendar, create a buyer persona that identifies who the post will target.
Call-to-action
Every blog post should be designed to lead the reader to take the next step toward doing business with you at the end of the content.
Define what that next step is by labeling the call-to-action for the post (which could be to schedule a free consultation, read another post, get a free e-book, etc.).
Team
A blog production schedule might include one or many people depending on the size of the company and the structure of the organization.
Consider who will need to come in contact with the blog post during all of its phases of production, and create a place in your editorial calendar to assign to each person.
Status
A status field shows the stage of the blog post on its way to completion. The number of status options will be different depending on how many layers of production are in your process. Some examples include assigned, scheduled and published.
Link to draft
To make it easy for every member of your team to find and access the blog post, include a field that links to the draft post.
Link to live content
When the post goes live, add the live link to the calendar.
This not only shows that the post is complete, but it also creates a content library that is easy for you to reference and refer back to.
Date to update/Date updated
When a blog post goes live, its life is not over. It's just beginning.
Create a plan to go back to the post to update it.
If it's a news post, this might not be necessary. But all evergreen posts should be updated to include fresh content, new links and current information.
How to create an editorial calendar in 8 steps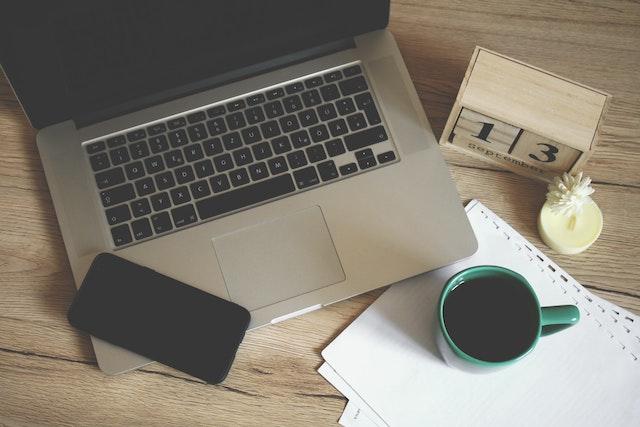 Now that you know what information should be included in your blog plan, let's look at how to create an editorial calendar. Follow these eight steps to flush out your editorial calendar with ideas.
1. Decide how often you want to publish
At the very least, a company should publish one blog post per month (at least one post per week is much better). But, there is no magic number for how often a company should publish posts. You need to choose what is right for your organization based on your goals and resources.
Consider the following factors as you layout your publishing schedule.
Start with a schedule of once a month, and then decide if you can publish more than that. Don't push past what you think you can publish. It's better to publish regularly even if infrequently than to publish a lot of content sporadically.
Consider your resources. If you have a budget for writers, how many posts can you afford? If you're relying on an internal team, can you get them to commit in writing to meet deadlines and hold them accountable for delivery?
Look at your competitors. If you have no idea how often to publish, look at your top competitors and see how often they publish. Start with this benchmark to compete closely with others in your industry.
Consider your goals. If your goal is to drastically increase traffic to your website, then you might need to publish more often. If your goal is to have content to send in a monthly newsletter, you may need less content.
Related: How to hire a freelance writer for your small business
2. Look at important dates for your brand
Start by syncing your blog editorial calendar with a schedule of what is going on with your company. Talk to management and pinpoint important dates throughout the year.
Those dates might be related to:
Promotions and specials
New product or service launches
Company events
Your company's birthday or big anniversaries
Plan content that will need to be launched around those important dates.
3. Look at holidays
Next, look at important dates around the holidays. Consider top holidays and how they impact your business. Decide if you want to engage in any holiday marketing through your blog, and plan if you want to release warm wishes posts or other fun themed holiday content.
4. Look at social holidays
Don't just focus on nationally recognized holidays. Also, look at a calendar of fun "social" holidays, which are unique days often celebrated on social media through hashtags.
Days like #NationalHatDay or #NationalCheeseLoversDay can give you fun inspiration for posts and also help you promote your post when it's published.
5. Look at your analytics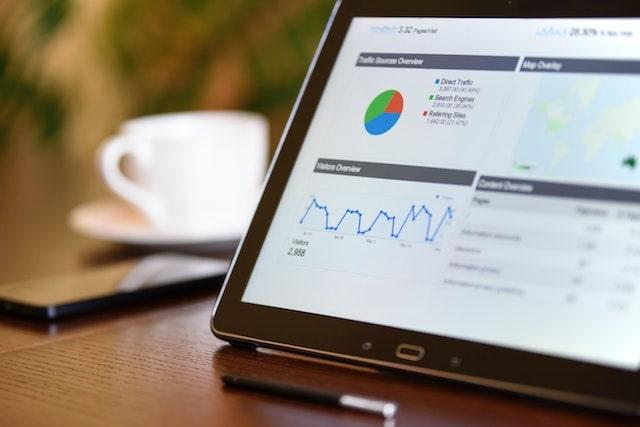 As you plan future content, look to your past content.
Consider your website analytics and look at what posts performed well in the past. Give readers more of what they already like. Develop ideas that expand on popular topics and themes.
6. Do keyword research
Do more research to find topic ideas by performing keyword research. Use keyword tools to find popular phrases that your target audience uses in searching. Create blog topics that target those themes, terms, and keywords.
Related: Beginner's SEO guide: Search engine optimization for small business websites
7. Work backward to assign deadlines
Once you know all of the people who will work on the blog post and how many steps it will go through before it's published, you can start to fill your editorial calendar with dates.
Start with the date you want to publish and work backward to assign due dates for each step of the process.
To make sure you can stick to your deadlines, give a large cushion of time (more than you think you need), such as a week or at least three days, for each step of the process.
8. Anticipate changes
While a blog editorial calendar is great because it assigns set dates for creation and publishing, you can't expect it to be set in stone. Things will happen that will change the dates on your calendar.
For example, no one saw the COVID-19 pandemic coming. Blog topics that were planned during that time needed to change, and the schedule needed to adjust.
Anticipate that shifts in the world and your business that will likely cause your calendar to change. Be flexible and know that even with the best planning, no blog editorial calendar is set in stone.
Apps/products to use as an editorial calendar
A few popular blog editorial calendar platforms to try are:
Put your blog editorial calendar to work
A blog is a powerful tool for your business.
It can help you build SEO value, attract new readers, hold attention, drive existing audiences back to your website, generate leads, and initiate sales. But, it can be difficult to achieve these results if you don't have a plan to consistently create content for your blog.
Use what this post taught you about how to create an editorial calendar, and get to work.
Create a blog editorial calendar to keep you on track with deadlines and goals for your business.
Ready to start a blog? With GoDaddy's Websites + Marketing, you can add an easy-to-use blog that integrates seamlessly with your website.