"Terms of Use" (sometimes called "Terms of Service" or "Terms and Conditions") is a way for you to set up rules and regulations for visitors using your business's website. It's also a way to protect your business by limiting liability if a customer were to take you to court. Although there's no actual legal requirement for defining the terms and conditions for using your website, you might consider creating some for legal protection.
Not every business will follow the same format. Terms of Use can vary depending on a number of factors, including the type of business you're operating or the nature of your website. As with any agreement, it's a good idea to consult with a legal professional before posting Terms of Use on your website.
In the meantime, here's some basic information to help boost your knowledge.
Basic components of websites' Terms of Use
While there are bound to be differences, many websites' Terms of Use contain these basic elements:
Limitation of Liability
This is a disclaimer that states you can't be held responsible for any errors in the content on your website.
If your website allows visitors to post content, you should have language that limits your liability from derogatory or offensive postings by others. Make sure the disclaimer states you don't endorse the thoughts, opinions and positions of users, and you aren't responsible for statements made by third parties.
Permitted Use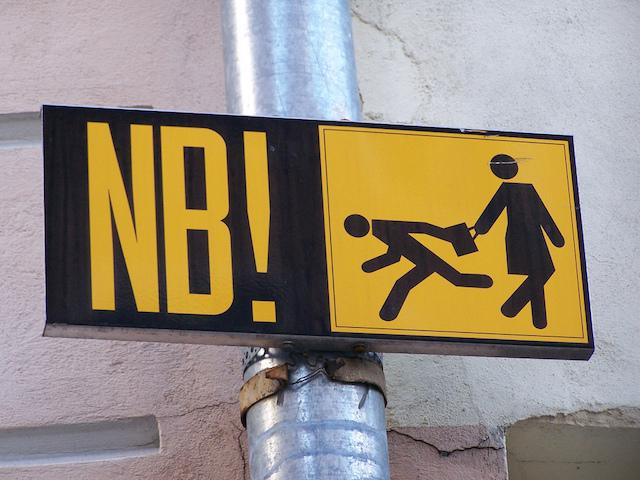 Don't want browsers repurposing your logo for their own intentions? You might want to establish rules in your Terms of Use highlighting whether or not users are permitted to access and use content from your site (i.e., written text, graphics, data, images, logos, video clips, etc.). In this section, businesses often set restrictions on copying and reproducing content from their websites.
Editor's note: Interested in creating a logo for your business that's fully available for your own use? Give our free logo creator a try.
Copyright
Sometimes, copyright info is rolled into the Permitted Use section of the Terms of Use. No matter the purpose and nature of your website, always include a notice about copyright and trademark to protect your content and your business identity. For example, "Copyright © 2016" followed by your website's URL.
Privacy Policy
If your website collects any information from your customers or site visitors (i.e., credit card information or email addresses), you must post a privacy policy. That policy should explain how the information collected would be used or not used by your company.
Pro tip: If you're in the business of collecting customer information, consider adding an SSL to your site to heighten security.
You want your visitors to feel safe on your site, especially if they're going to provide you with private information.
Governing Law
It's important to state where your website operates relative to governing law (state, province or country). For example, if you're operating your company from Illinois, you might use language similar to, "These terms and conditions are governed by the laws of the United States of America and the laws of the State of Illinois."
How do you create Terms of Use for your website?
Now that you've got a grip on the basics, it's time to take a look at creating your own Terms of Use.
Just remember — your business website will have its own unique characteristics and needs, so you might need to include elements different from, or in addition to, those listed above.
Start by reviewing Terms of Use on websites similar to yours. Do you sell clothing? Check out an online boutique and see what regulations they include. Does your site include an open forum? Maybe check out some popular sites with forum-based communities and see how they handle their Terms of Use.
But whatever you do, don't ever copy their language and use it as your own — that's copyright infringement, and it might be difficult to get your Terms of Use to stand up in court if you've copied it from another website.
There are a number of websites out there that will generate Terms of Use for you. With input from you about your business, they'll produce basic Terms of Use content for your website. You'll discover no shortage of options. If your business website simply advertises your products and services and doesn't sell anything directly or take payments, the basic language these generators create might suit your needs.
But if you're looking for peace of mind — or if you run an eCommerce site — consider asking an attorney to help you craft your Terms of Use. And if you've created your own Terms of Use or relied on a generator to produce them, it's still beneficial to ask an attorney to review the language. Once you're sure it covers everything, go ahead and place it on your site.
Final takeaway on Terms of Use
Unless you're collecting customer data and/or doing business from your website, you likely don't need any Terms of Use. But if you're thinking of expanding your range, why not take the simple steps to add some today? They'll give you a peace of mind by providing some added legal protection, all while safeguarding your content, boosting your credibility, and enhancing your security.
The above content should not be construed as legal or tax advice. Always consult an attorney or tax professional regarding your specific legal or tax situation.
Learn about the four types of SSL certificates available.
Wildcard SSL Certificate
Extended Validation SSL Certificate
SAN SSL Certificate
Organization Validation SSL Certificate