Sometimes I wake up in the middle of the night with a great idea for a domain name. I've even been known to log in to my GoDaddy account and purchase it. I've woken up the next day to an email congratulating me on my domain purchase, and I'll have a hazy recollection of the event. I guess this is my version of a dream journal. Or is it a form of sleepwalking -- sleepdomaining?
Dreams are like that – if you don't write them down right away, you don't remember them. But when you dream about your future, it's disconcerting to realize that you haven't acted on those dreams for years. Or ever.
So, when I went through my domains recently, I saw srilankankitchen.com and remembered dining with my sister, Lucy, and her husband on the amazing Sri Lankan food my sister makes daily. Like I do with pretty much everyone, I'd said, "Hey, have you ever thought of getting a website? You could publish your recipes online." And, before she had a chance to respond, I starting searching for a perfect domain on my phone with the GoDaddy app.
Although she had a lot of enthusiasm at the time, life happened and Lucy never got around to building a website connected to her custom domain name.
I get it -- I have a few domains myself with dreams hovering over them like little thought clouds.
Recently, sitting again at her dining table, I revived the idea for the recipe site. This time Lucy enthusiastically embraced it, but was confused about where to start. I gave her a number of options for building her site, but for my sister, someone with no website design experience and a desire to learn, GoDaddy's Website Builder seemed to be the best choice.
GoDaddy domains + Website Builder: Made for each other
One great thing about GoDaddy is how easy it is to put your domains to work for you. This is all my sister had to do to get started:
1. Log in to your GoDaddy Account and click Visit My Account.
2. Click Launch next to Domains.
3. Click Use My Domain on the domain you want to connect to your Website Builder.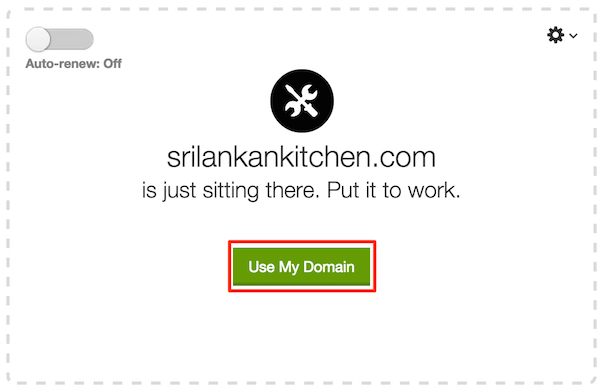 4. Click Build a New Website.

5. Complete your Website Builder order.
6. Once you've purchased Website Builder, it's go time! Click Website Builder to continue to create your fantabulous site.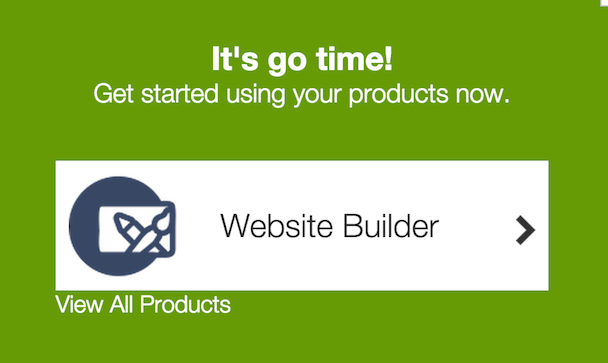 Once her domain was connected to her new Website Builder account, I showed my sister how to choose a theme and do a few other simple things to get her new site rolling. Then I then directed her to a great online tutorial to guide her the rest of the way.
I know that if she runs into any small glitches, she can call GoDaddy's 24/7 award-winning customer support and they'll help her when I'm not available. (She likes to think I'm her personal support person. I think I'm going to start charging her. She better be prepared to make me string hoppers A LOT this year!)
Sometimes dreams are just dreams and sometimes they come true. As Patrick Allan at Lifehacker.com says:
"If you feel a little like you're just floating along the river of life, it might be a good idea to grab a paddle and start exploring uncharted waters. Take a step out of your comfort zone and experience new things."
We'd love to help you navigate those uncharted waters, and a website is a great place to start -- but you have to do the dreaming yourself.