Like any business, the key to success in selling your products in an ecommerce business is building relationships. If you have been looking for a way to connect with more customers, it might be a good idea to host virtual parties to generate interest and excitement in your business.
In this post, we'll explore how and why you should implement virtual parties for ecommerce businesses into your strategy so you can make more money and build your fanbase.
Getting started with a successful virtual party
Virtual parties have become a popular sales method thanks to social media platforms, like Facebook and Instagram. Anyone can do a Facebook Live and invite people from around the world to get together and sell products. It's the modern version of the classic Tupperware party.
But hosting a virtual party for your ecommerce business requires more than a sales pitch. Including games and prizes, as well as fun ways to show off your products or services and encourage shopping.
No matter your product, virtual parties for ecommerce businesses are a great way to connect with more people all over the world.
Why you should host virtual parties
The COVID-19 pandemic has changed the way we shop and do business. Not everyone is comfortable going into stores, some businesses have moved online entirely, and large gatherings still are not recommended. With those factors, virtual parties might be a great option for ecommerce businesses. And better yet, a virtual party broadens your reach. Your customers are no longer limited to local traffic. They can come from anywhere.
Just a few of the benefits of virtual parties for ecommerce businesses include but aren't limited to:
Building excitement about your products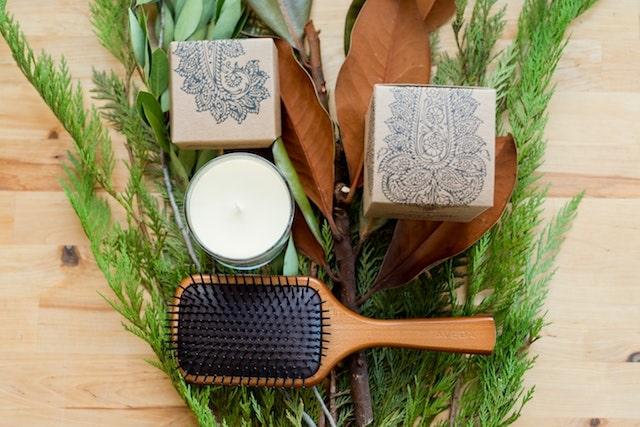 People like to see things before they buy them. Showing them how to use it, what it looks like from multiple angles, and (if it's a wearable item) how it looks on different skin tones can generate more interest in the products.
Less pressure on your customers
Unlike in-person events, you don't feel the guilt associated with not making a purchase. This gives your buyers more time to consider if they actually want the things you are selling. As a result, if they do buy it means they really wanted it, and are more likely to tell their friends about it once they receive it.
Create promo items once and use them over and over again
You can use the same images and promotional materials for multiple parties, and repurpose for self-promotion across all social media channels and your website. Put in the work once or twice, and you can host as many virtual parties for your ecommerce business as you want to.
How to host virtual parties
If you're now ready to host virtual parties, good call. It's not as hard as it might sound. Let's look at the process, step by step:
Choose the platform you will host your virtual parties on
A popular platform for many of the parties I've seen is Facebook. You can create a private pop-up group for your events, make announcements, and share information without having to worry as much about trolls and party crashers. However, I've also seen virtual parties held via Zoom, on Twitter as Tweetchat events, and even on Skype.
Consider a theme and name for your event
This just adds an element of fun to virtual parties for ecommerce businesses, and it can help you in the development of marketing materials, as well as coming up with prizes and games.
Creating a name for your event is also a good idea so that you can document how it went and refer back for future events.
For example, if you want to remember that the Wine Wednesday event on Facebook was popular, you can jot down some notes about what made it so successful to replicate it.
Pro tip: Always document your events and take notes about how they went! When you track your progress, you can capitalize on what works and change what doesn't for future events and sales promotions.
Send invites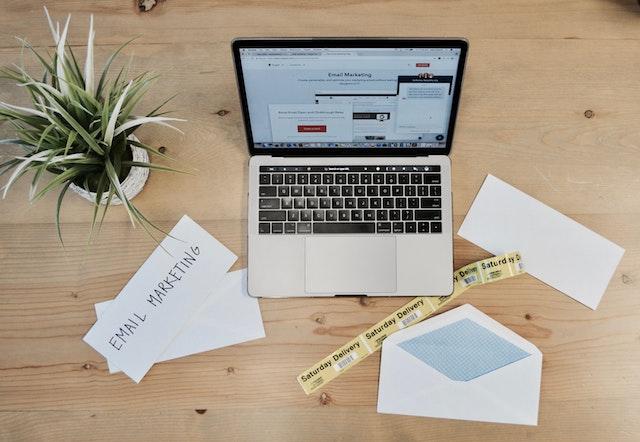 Once you know where you're hosting the party, the time, and the theme, it becomes easier to create and send your invitations. Evenings and weekends are probably going to be the easiest for your attendees to show up. But don't be discouraged if people don't show up. We'll get to how to handle that in a moment.
Be sure to have a start and end time for your event. Keep it to under three hours for best results. Finally, consider offering a 24 hour period for purchases with any special discounts expiring at the end of that period.
You can even offer tiered discounts such as 25% off if you purchase during the party, 15% within 12 hours after the party and 10% in the last 12 hours before you close the party group.
Related: How to use discounts and coupons to increase eCommerce revenue
Decide on your space and product offerings
The more decisions you can make before your event, the better. Sure, there will be some things you will have to consider on the fly (at least your first few times), but the more things you can think about to have an answer for ahead of time, the more smoothly the event will go.
Some things to ask yourself:
Where will you sit?
What will be in the background?
What products are you spotlighting for sale?
How will you share them? (i.e. do you need to take product pictures or can you get product pictures from the manufacturer if you're a third-party seller?)
Will you be giving any discounts for purchases made when you host virtual parties?
Do you need to build a special page on your website for the event? And can you repurpose any of your current materials for the event?
Set up your video conference room and space for the event
Test your setup before you host virtual parties.
It's a good idea to have a dress rehearsal beforehand to make sure your audio and video works.
If you have a friend who can be on the test run with you to listen and view from an attendee's perspective, even better.
Write a script so that you know what you want to say, and have an agenda to stick to.
Have all your materials close by and all images in one designated party folder (preferably with detailed descriptive titles) so that if you are doing a live video you can hold products up or share the images quickly and easily without too many hiccups.
It's also a good idea to have all product descriptions nearby and in a document that you can copy and paste from to address any questions you may have throughout your party. Bonus points if you have a website with FAQs you can direct your attendees to.
Related: FAQ page: Benefits, best practices and examples
Offer other methods of live engagement
In addition to live video, you can offer live chats, questions and answers, trivia, polls, etc.
For example, if you host your event on Facebook you could have attendees add specific emojis and give prizes for the people who add the most comments or answer the most questions.
Give incentives for people to invite their friends
This could be a free sample or product, or an extra percentage off their order. Think of all the ways that you can do to encourage attendance from invitees as well as friends and family of your invitees.
Consider having a co-host to help out
Having an extra person to help answer questions, poll attendees or monitor chats can go a long way in making the event run more smoothly.
Find a reason to get contact information
Regardless of the platform you host your virtual parties on, you need to get the contact information of everybody who attends your event.
The biggest reason? You own your list. That's your way to reach out to people long after it ends, and without it you may never hear from them again.
Conclusion and next steps
Eventually, it will be party time. Take a deep breath, dive in and have fun. You've done the prep work, and you know how amazing your products are. Now is your time to let them shine. Keep it lighthearted and enjoy your time with your new potential customers.
Engage with your attendees, and focus on connecting with them more than pushing the sale.
Once it's over, give yourself an assessment of how the event went. What worked? What didn't? What would you like to repeat, and what do you want to eliminate from future events? Then, continue connecting with the attendees.
Keep cultivating the relationships. Ask for feedback and see what they think worked well?
Hopefully, it will be such a success that you will soon prepare for your next event. After all, with virtual parties for ecommerce businesses, the possibilities for fun, connection, and profit are endless.