I began blogging long before I started self-publishing my books. Unfortunately, my blog focused around my love of heavy metal music and underground subculture — not exactly the best audience to start experimenting with how to blog a book.
But I figured if my audience had been following my crazy exploits for so many years, they'd probably be interested in everything I did — including my strange, dark fantasy and paranormal romance novels. So I took a chance, and started to write about my books alongside my other content.
It paid off.
Using Amazon Affiliates to track sales coming through my blog, I can confirm I sold more than 2,000 copies of my books through my site alone last year. And that number doesn't include additional Amazon affiliate income from any additional purchases those readers made.
It doesn't matter if your following is small. If you can engage them, they'll be keen to come along for the ride.
What I've learned through blogging about my books is that it doesn't matter if you have a small audience. If you can engage them with your book-writing adventure, they'll be keen to come along for the ride.
Why blog about your book?
Publishing a book is a huge achievement. Once that book is out in the world, you want as many people as possible to read it and help you spread the word. Blogging is a great way to reach your intended audience and help them to go from, "Oh, that might be an interesting book to read," to "Forget sleep — I must read this book right now!"
Whether you're starting a blog from scratch or, like me, you have a small blog you've already been writing on, there are heaps of ways you can engage and grow an audience of avid readers.
How to blog a book: Plan your strategy
Before you start blogging about your book — and ideally, before your book is even published — you should start thinking about your strategy. You need to have a plan in place to ensure you make the most of your book launch.
Most authors focus their promotional efforts on their book's initial launch month.
Most authors focus the bulk of their promotional efforts on the book's initial launch, with additional posts any time the book goes on sale, or when a topical event happens that relates to their book.
When planning your strategy, you need to think about:
The date your book will be launched.
Whether you'll be doing a pre-order on your book.
Whether you'll be offering a special launch price.
What posts you'll use to promote your book.
What's your call-to-action for the end of each blog post (i.e., sign up for a newsletter, buy a copy, etc.)
Do you need any promotional graphics or banners made?
Have you created landing pages for your books?
When you blog a book, it's important to have a clear call-to-action — either asking them to buy a copy of your book or to sign up for your mailing list.
Blog post ideas for your book launch
If your book is on pre-order, you might like to start planning blog posts during your pre-order period in order to generate buzz in advance of your launch. Whenever I blog a book that's launching, I create a FAQ post to answer any potential questions. I'll address topics, such as:
Where is the book available?
What genre is it?
Will there be paperbacks?
When will the next book in the series be released?
When will pre-order be delivered?
You can see an example on my latest post about my paranormal haunted house romance, "Hollow."
Other things to consider
Create a "Top 10" book list. I love to curate themed book lists, like the "10 of My Favorite Gothic Novels" post I wrote last year. List posts are great for SEO (Search Engine Optimization) and can get your book in front of new readers. By using affiliate links on all the books, you can even earn a little extra money.
Interview a character. This is a fun way to give readers additional tidbits about their favorite characters.
Post book excerpts. Choose exciting or funny moments from the book to entice readers to find out more. Keep your excerpts spoiler-free.
Advance reviews. Choose your favorite snippets from Advanced Reader Copies (ARC) reviews to show everyone what they can expect. Remember to exclude any potential spoilers!
Interesting facts. I love to write about historical details I include in my books. You could also write lists of quirky facts about your characters or setting.
Maps or other images. If you've created a world or unique setting, you could blog your maps or location details.
Bonus content. Think of this like the bonus content on DVDs. You could include deleted scenes, rewrite a scene from another character's point-of-view, or create behind-the-scenes commentary about your book.
Create a playlist of music relating to your book's main theme. I do this for all my books, such as this playlist for my steampunk novel, The Gauge War.
Think about what readers are interested in, which isn't necessarily the same thing as what you want to write about.
When planning how to blog a book, too many writers (myself included) fall into the trap of blogging about the writing process, which isn't as interesting to readers as other aspects of the book. Here are a few resources that offer more ideas on how to blog a book:
Introducing new readers to your blog and your book
A big part of how to blog a book is finding new ways to reach readers who aren't already fans of your content. You can do this in a number of ways:
Share your book covers on social media. Use hashtags on Instagram and Twitter to get your book in front of potential readers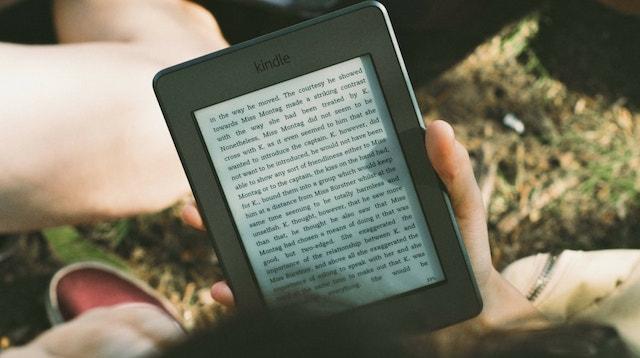 Host a giveaway. Create a prize draw to win a Kindle, box of books or gift voucher. This helps encourage readers to share your awesome book content. New York Times bestselling author J.A. Huss has a great tutorial on running successful author giveaways.
Write guest posts on popular blogs. Try not to choose blogs that cater for other writers. Instead, go where your readers are. For example, if your book is a fantasy, write about your favorite fantasy movies or games on a fan site.
Run a blog tour. A blog book tour is a tour organized around different book blogs. There are hundreds of bloggers out there who post about your genre, and they'd love to host your book on their site during your launch. You could approach these bloggers yourself, or hire a tour company to organize it for you.
Some popular blog book tour companies include:
Share your story
Book launches are my favorite time to blog. It's fun to see all the reader comments come in and to feel the buzz building around your book. I hope you enjoy engaging with readers on your blog!