In order for your restaurant to make year-over-year sales growth, you'll need to find new sales avenues. While there are a number of ways to grow revenue, one of the more effective methods is to add an online ordering system to your restaurant's website. Check out GoDaddy's templates for restaurant websites.
Many people spend all day on their smartphones. Adding an online ordering system to your website puts your restaurant in their path.
There are lots to choose from, such as ChowNow, MENUDRIVE and Toast. By adding one of these ordering systems to your site, you'll be able to control the experience a customer has when they place an order with you. What kind of experience a customer has will likely determine whether or not they'll order again.
With GoDaddy's Website Builder, all it takes is a few clicks to add ChowNow to your new website.
In today's connected world, people are looking to get things done quickly, efficiently and on-the-go. Online ordering meets this desire and generates sales that you wouldn't otherwise get. When choosing an online ordering system, there are a few things you should investigate and consider. Let's have a look at them.
4 things to look for in an online ordering system
Ability to customize.

Ease of integration.

Fees and costs.

Marketing support.
Let's look at each of these factors one by one.
1. Ability to customize
The goal of any online ordering system is to make doing business with you as seamless as possible for your customers. A good ordering system allows you to use your restaurant's branding — same business logo, colors, style of photography — so it feels completely in sync with the rest of your website.
Systems that allow you to add your own professional photos of entrees will generate more sales.
Look for ease of use in sign-up, ordering and payment. Systems that allow users to log in via Facebook and other popular platforms will capture more orders. Those that allow you to add high-quality photos of your entrees will generate more sales. Look for a provider that offers a solution that fits well, or that can be adapted to look and feel like an extension of your website.
2. Ease of integration
Many of the top online ordering systems will integrate with most of the well known POS (Point of Sale) systems. This streamlines your process in a number of ways. By having the order inserted directly into your system, the online order will be handled just like any other order in your restaurant. This will keep labor and food costs in check and cut down on order errors. Plus, inventory deductions and sales numbers will be reported accurately.
Check with your POS provider to see which systems they're compatible with and who they recommend. This will save you time and money in the long run. If your POS system isn't compatible with available ordering systems, there are providers that offer low-tech solutions such as orders via email, direct print or tablet.
Many online systems offer multiple ordering points, such as from your Facebook page, Google listing or from customized, branded ordering apps. Anything you can do to make ordering easier for busy diners will increase online orders.
Just be sure to think through how to integrate online ordering into your current operation to avoid potential problems. Glitches in your process will translate into increased operational costs.
3. Fees and costs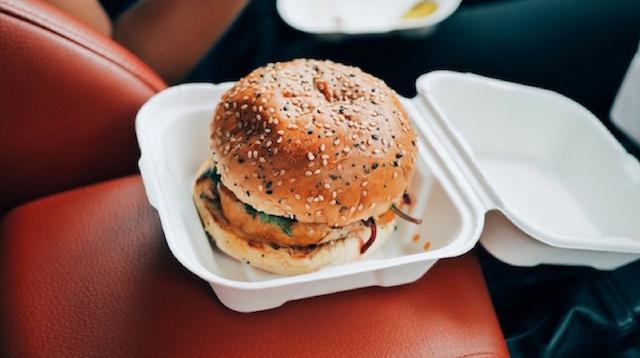 All online ordering systems come with a cost. Some providers charge an upfront set-up fee and then a flat monthly fee to use the system. Others charge for the software and have required hardware that you must purchase. Still others will want to charge you by the order.
Whatever the cost structure of the system you're considering, its important to think through these costs and try to calculate a theoretical target ROI (Return on Investment). Per-order charges might seem attractive, but could significantly impact your profitability. Flat costs can sometimes make it easier to budget marketing and advertising costs and still realize a good profit. Be sure to get a thorough proposal from each provider you're considering and do your best to perform an apples-to-apples comparison.
4. Promoting your new online ordering system
Getting the word out about your new service will be an important factor in making it a success. Talk to each provider to see how they can help you and what they have to offer in terms of marketing support. Some companies like ChowNow offer a marketing launch package to help you tell potential customers that you now have an online ordering option. These packages are customized to the restaurant and its location. Marketing costs are important in calculating your ROI, so any discounts you can negotiate with your provider will help improve your numbers.
Other options
As an alternative, many restaurants turn to third-party websites to handle online orders. While these are very turn-key in nature, they come with a whole host of issues that you need to think through before signing up.
On a third-party provider's platform you'll benefit from their marketing and advertising, but you'll likely pay a much higher cost per order. Additionally, your customer will be at the mercy of the provider while they're perusing your menu, ordering and paying. Your restaurant will also be placed in a competitive environment with lots of restaurants all vying for the same customer. And you'll likely receive orders via email or fax that will have to be re-keyed into your own POS. So there are more chances your staff will enter it incorrectly.
Think through the impacts on your operation before signing up. Consider how the re-keying of orders will likely lead to order mistakes and how that will cause a ripple effect of increased labor, food cost and customer dissatisfaction.
The choice is yours
Whatever way you choose to go, an online ordering system will certainly help you grow your business. Incremental sales that drive top line revenue should be front and center in any restaurant owner's year-over-year strategy. Just be sure to investigate all your options to find the best fit for your operation.