Whether you're a brand new business or are well-established, many owners agree that figuring out how to close a deal successfully can be a frustrating and time-consuming process.
First, you invest time with a client who tells you their unique needs and expectations.
Then you spend several hours creating a custom proposal to match their needs, budget and timeline. Then, the proposal is sent and you may not hear back from the client for days or even weeks at a time. You then spend even more time sending follow-up emails, making calls and trying to get an answer until sometimes, they go dark and you don't hear from them again.
This painful process plagues many small businesses that rely on proposals to close contracts for their products and services.
What if you had a better way to close a deal successfully? By making some small, powerful adjustments to your sales process, you might be able to improve your sales approach.
Related: How to create a small business sales plan that's bound to be successful
How to close a deal successfully in 5 steps
Once a proposal is created, it makes sense to focus on techniques that can help you lock in how to close a deal successfully and reduce the time it takes to hear back on any concerns from your prospect.
Here are the key steps in the process:
Set a time to review the proposal with the client.
Establish confidence.
Help your customer overcome their own barriers.
Deliver your proposal electronically and make it easy to sign.
Start with a scope of work.
Ready to learn? Let's get going.
1. Set a time to review the proposal with the client
How many times have you spent hours crafting the perfect proposal, only to send it out to your client and never hear back again? Chances are, quite often. This is a frustrating occurrence that happens quite frequently.
A common problem is that we're expecting our client to comb through various pages in the proposal and either like everything within it and approve it on the spot, or to take the time to get back to us on every item that they didn't like on the proposal. This takes time out of their day, and some clients decide to put it off until they forget about it.
Colleen Francis is an award-winning writer and author and sales coach who suggests the answer is to establishing a time to review the proposal with your client.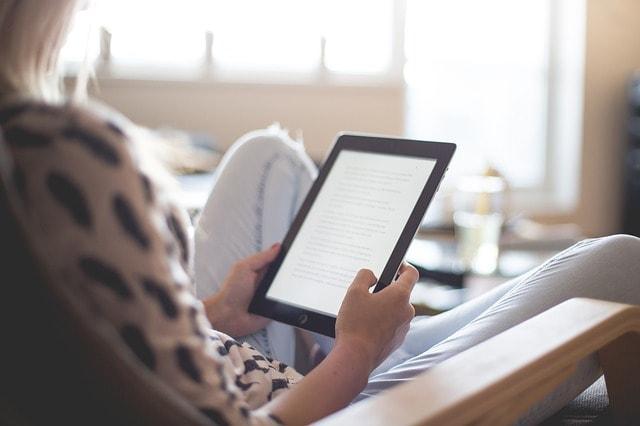 Instead of simply sending a proposal to a prospect and hoping for them to provide feedback, setting a specific time to walk through the proposal together on the phone or in-person can improve the closing ratio of your proposal. Colleen suggests that being with your client while they review the contract is helpful because you can gauge their response to what you're presenting, you can answer any immediate questions that they might have, and you can make edits on the spot.
This is also beneficial because you can start to learn the things that trigger questions, confusion or concerns within your proposal, and clarify those items in future proposal opportunities.
On the other hand, if your client has no concerns, then you can get an approval to proceed right away and reduce the time it takes to get a signed proposal.
Related: 15 questions to ask before you create a client proposal
2. Establish confidence
In today's competitive market, chances are that you're not the only business in your field providing similar services or products. As you learn how to close a deal successfully, remember customers have the luxury of comparing you to many other businesses similar to yours on the dimensions of price, quality, and most importantly, the level of confidence that they feel from you.
While finding a product that fits within a budget is an important factor when it comes to picking a business partner, clients frequently make decisions based on their gut feeling.
Even if everything on the proposal seems right (price, quality, timeline), if the client doesn't feel like they're making the right decision, then they will choose to go with another business for their needs.
A big part of how to close a deal successfully is ensuring prospects feel they are making the right decision when they choose to sign.
They should feel that they can trust your business to do what was agreed and that they should feel that they are spending their money wisely.
Sharran Srivatsaa is an angel investor and the CEO of Kingston Lane, a technology platform that helps real estate agents become more effective in their work. In an article with Entrepreneur.com, Sharran says that helping your customers see that you've successfully implemented your products and services with other businesses in the past can help them feel more at ease about doing business with you.
Every customer has their own unique needs, so making them feel confident that you can also achieve similar results with their business is vital to creating trust.
Showing social proof in the form of past results is important.
The next step is to tell the customer that you have a specific process to implement the promise. Sharran suggests saying something like, "As we implement our four-phase optimization approach, you'll see results within the first three days. Let me walk you through it."
Related: How to ask for testimonials and reviews from your clients
3. Help your customer overcome their own barriers
As you fine-tune the art of successfully closing deals, avoid assuming the person to whom you're sending is the final decision-maker within the company. Even if they are, their company might have an approval process that we're unaware of, and that alone could delay the time it takes to hear back on a proposal.
In an article with Yesware, Timo Rein, co-founder and CEO of Pipedrive, noted that understanding your prospect's decision-making process can help you understand the complexity of the process behind closing a deal.
Timo suggests that it can be as easy as asking "What needs to happen in order for us to take the deal into the next stage?"
Personally, I have found that by asking prospects what's needed to get to the next step, the prospect will tell you what concerns their boss may have on the proposal, or they will reveal a specific pain-point that needs to be solved for them to make a definite decision.
This gives you an opportunity to clarify those concerns on your proposal, or even create additional supporting documents and presentations that can ensure that when your proposal gets to the true decision-maker, you increase your chances of closing the deal.
4. Deliver your proposal electronically and make it easy to sign
Here's a big factor in how to close a deal successfully: Remove every barrier you possibly can, including the process of signing the proposal. Nothing is more frustrating to a busy CEO or business owner than having to print out a document, sign it, scan it — and then finally send you a signed copy.
With the technology available today to digitally sign documents, there is no reason that anyone should have to print, scan, and send documents, or even meet with you in person to sign.
Ivan Widjaya, owner of SMBCEO.com, suggests that implementing a digital signature application into your proposal process is perhaps one of the easiest things you can do, and it will save you and your clients time.
There are a variety of different digital signature services that allow you to simply upload your proposal, and then define which fields you need your client to fill out and sign. You can even assign multiple signers in the event that there are multiple stakeholders in the project who need to sign.
In my own experience, I have used DocuSign — which is included in the Business Premium tier of Office 365 from GoDaddy — to upload my proposals and quickly send them to clients for signature.
Related: 13 hacks to get the most out of your Office 365 subscription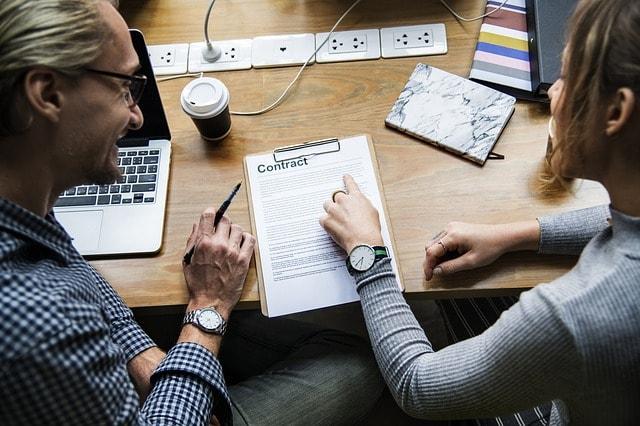 Managing this process electronically is a great way to also have my clients fill out fields like their business information, payment forms and any other notes that they want to add. Once they sign, I am instantly notified of the completion and each of us gets a copy of the proposal.
Managing this process in this manner is the only way (in my opinion) that anyone should be signing documents and contracts today. Your clients will appreciate the simplicity of the whole process and it will make it easier for them to approve your proposals.
5. Start with a scope of work
As businesses, we often need to include legal verbiage in our proposals to make sure we're covering our bases in case things go south with a client. This often takes the form of multiple-page contracts that are stuffed into our proposals.
This also means that clients will take their time reading through every detail of the contract, red-line everything that doesn't sound good to them, and as a result, delay your proposal.
Personally, I've found that a good solution to this problem is creating a scope of work first. A scope of work is basically a scaled-down version of a proposal that will outline the deliverables of a project, along with a timeline to complete everything.
Pricing is also included in the scope of work, along with very high-level terms such as 50-percent of payment due upon signing. Once your client agrees to a scope of work, you can send them a full-length contract with all of the legal terms — but at this point, the hard work is done.
The point of doing this is to reduce the process to the essentials.
You ultimately want your client to first think about what you're providing and make a decision based on solely that.
You don't want to add additional anxiety and confusion by also adding in that if they don't pay on time you're going to add a late fee. This is all material that can be dealt with later, once your client has agreed to do business with you in principle based on the scope of work.
Related: Why you should use WordPress website prototypes to avoid scope creep
Send the client a scope of work that covers the deliverables of the project with a timeline and cost, with very high-level terms.
These terms should be kept to only crucial agreements that have been made with the client, such as agreeing that 50 percent of payment will be made upon signing and 50 percent upon completion. The objective is to simplify the decision-making process for your client, get them to agree on what you're going to do for them, and commit to their intent to do business with you.
Legal terms will need to be solved once the client has made this initial agreement to work with you. A contract is still necessary before the project can start, of course, but that contract can come later down the road, not when you're just outlining the needs for their project.
Make small tweaks to get big results
Knowing how to close a deal successfully sounds easier said than done. But really, a number of small tweaks and refinements can greatly improve your ratio of wins to losses. Much of this boils down to making your proposals simple and easy to navigate. It's easy to overcomplicate your proposal with big words, legal language, and more information than the business owner cares to read.
Remember that business owners don't want to make more work for themselves, so the fewer hoops they have to jump through to close a deal with you, the faster they can get to "yes" and sign a proposal.
Implementing these steps can help you tailor the proposal process to the way your prospects work, and in turn, make it easier for them to make a decision quickly and help you close every proposal. Now, go close some business!