A web design contract protects you, your time, your bottom line and your sanity. As with any contract, a web design contract defines the business and legal relationship between you and your client, as well as the personal relationship concerning business practices, communication and interactions.
Legally, it's a mutually binding agreement, where each party makes commitments around deliverables and compensation for the work to create them. If either party fails to meet their commitments, the contract becomes the basis for possible legal action.
Why you need a web design contract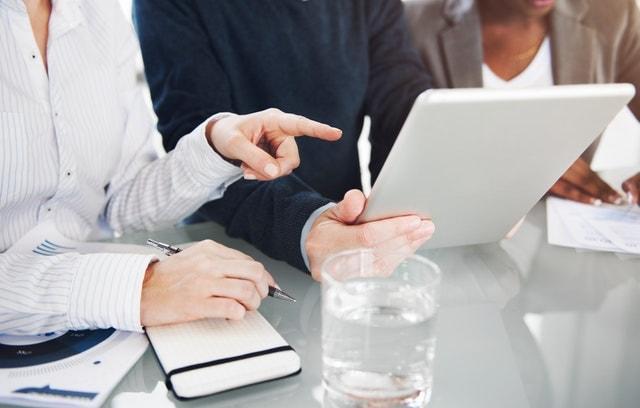 Beyond protection, contracts contribute to your peace of mind, as well as the success of your business. When new to the job, less experienced and full of optimism, you may have thought or said:
"I'm a small business, I don't need a contract."
"It's a small project, why bother with a contract?"
"I don't want to scare clients with imposing documentation."
"I trust my clients to pay me for the work I deliver."
"I've never had a problem that needed a contract to resolve."
As an overwhelmed fledgling freelancer, you were dealing with all sorts of start-up processes, and adding a piece of overly legal documentation to the mix sounded crazy. But as an established professional, it's time to step up your game.
Different web designers and developers need different web development contracts
There's no one-size-fits-all solution, and the web development agreement that's right for you won't be right for others. Contracts are critical in:
Specifying a clear scope of promised deliverables.
Describing each party's role in the process, including actions, confidentiality, and consequences of not fulfilling that role.
Clarifying who owns the work after delivery.
Explaining post-delivery activities, in terms of changes, warranties and liabilities.
Mitigating common "what if this happens" scenarios.
Protecting yourself in the event of exceptions.
Creating a helpful reference document for later.
Setting the stage for a successful relationship.
Related: How to improve your web design process
Bad client situations help create a great web design contract
Generally, clients have no idea what goes into creating a website.
We hope they realize they're paying for our professional expertise, and that we'll lead, educate, and make the process as easy as possible. It's our responsibility to avoid confusion, especially around deliverables and compensation.
If every client was perfect, you wouldn't need a web development agreement. If every engagement went according to plan, there would be no horror stories about web pros or clients.
A web design contract helps us avoid bad situations, including misunderstandings, mistaken assumptions, lack of respect, unruly behavior and either party feeling taken advantage of or abused.
These situations stem from communication problems, and a clear, well-written web design contract can help avoid them. Should you encounter a new challenging client situation, consider adding a clause to your contract.
Related: Difficult clients and how to manage them
Why your clients need a web design contract
Web pros and clients share many needs addressed by contracts, such as clarifying the scope of deliverables, and compensation for those deliverables.
The website development agreement creates a mutual agreement from both sides, by setting expectations, establishing boundaries, and explaining how things work. In addition, contracts:
Create accountability between the client and their service provider, so the project gets done on time and in budget.
Craft an understanding of the roles each party will have in the project, who is responsible for what, and specifically what they must do and provide you, so that you can deliver as promised.
Ensure they are hiring a professional who takes their business and craft seriously.
Related: 14 tips for successful web design projects
Starting the process with project costing
Most projects start out with a speculative form of preliminary documentation that initiates the project costing conversation — and ideally leads to a more formal contract.
Four cost presentation options cover increasing levels of complexity, formality and required work.
Estimates
These provide a general idea of whether services can be delivered within budget in the client's required timeframe — and are offered with the understanding that details could change as more is learned about requirements.
This can be helpful early on to manage client expectations. Estimates are considered variable, given the likelihood of as-yet-unknown factors, and are not legally binding.
You can't be required to complete work for an estimated price.
Quotes
These are more formal, with a fixed price constrained by a limited valid timeframe. If your quote is accepted as a formal agreement, be prepared to complete the project at that price.
This is ideal for well-specified services at a flat-rate price, such as a fixed-price Care Plan.
Including a time limitation protects quotes depending on the purchase of other items such as hosting or an SSL certificate, as those prices might increase.
Bids
These provide documented responses to a set of well-defined specifications, often submitted in competition with other bids.
Bids are best when you're confident you can deliver the winning solution meeting all requirements at a competitive price.
Typically, you save the time and work of gathering requirements before committing to a cost, and those requirements are thorough, including expectations. However, bids are often submitted without detailed discussion, providing little room for negotiation, and are often evaluated with emphasis on the presented bottom line.
Proposals
These deliver a comprehensive, detailed document, and are perfect for letting you outshine the competition.
It's an ideal platform to feature your portfolio of similar work, and highlight your Unique Selling Proposition (USP), showcasing your value and ability to get the work done.
Although the most time-consuming option, it works well for complicated projects where you can offer multiple options or solutions.
Once you've negotiated an agreement with your client based on one of the above methods, it's time to seal the deal with a comprehensive contract.
Related: How to write a web design proposal
What goes in a web design contract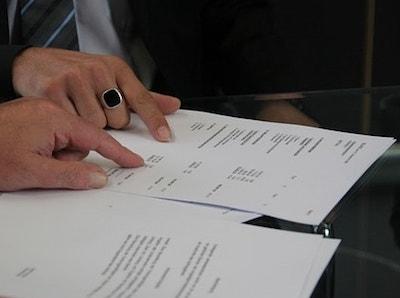 When you consider guidelines for contract preparation, of course you should make sure your contract includes all of the crucial details and looks good. In addition:
Keep it simple
An overly complicated web design contract may lead to confusion or misinterpretation.
The best contracts are straightforward and make sense to everyone, regardless of their legal expertise.
Streamlined text improves understanding on both sides. By minimizing both legal and technical jargon, you also remove the possibility that the client blames any misinterpretation on your writing.
Make it readable
You know all about readability for websites, and many of the same principles apply here.
Keep the fonts simple, avoiding excessive underlining, italicizing, bolding, or caps. Use text large enough for easy reading, with good use of white space, line spacing, and page numbers. Sub-headings help organize information for easy searching within the document.
Treat each client as a special case.
Each client and project has their own special needs.
An overly generic web design contract may become irrelevant to the majority of clients.
Instead, start with your own comprehensive template and tailor to each client's needs.
Elements of strong web design contracts
A website development agreement needs to cover some basics, no matter what business you're in, or what kind of project it is. At its simplest, a web design contract covers six key areas:
Introduction.
Scope of work.
Financials.
Process.
Legal.
Agreement.
Let's look at each of these in a bit more detail:
1. Introduction
Clear and informative introduction of you, your business, and the potential partnership
If multiple players are involved, short team member bios
Contact information and communication preferences
Related: Customer service and communication principles for web designers and developers
2. Scope of work
Scope of work, with details of exactly what is (and is not) included
Deliverables
Objectives
Timeline
Related: Why you should use WordPress website prototypes to avoid scope creep
3. Financials
Payment terms, including deposit, schedule, advance payment incentives
Accepted payment methods, including online payments
What happens financially if the project is cancelled, or goes dormant for some time
Related: How to get clients to pay on time
4. Process
Details about how your process works, including steps, who will be involved, and when revisions and approvals are needed
Roles your team and the client's team will play
Materials and resources clients need to provide
Related: Tools for gathering content from your clients
5. Legal
Copyright and ownership of work
Location of legal filings and proceedings
Warranty of work
Support and maintenance
Dispute resolution
Privacy and confidentiality
Termination
Related: How to start a WordPress maintenance business
6. Agreement and signature
Validation of a legally binding agreement
Confirmation that they have the authority to enter into it
Contact information and signatures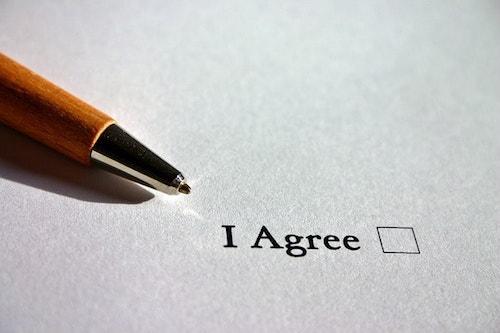 Resources for your web design contract
Developing your own contract from scratch can be time-consuming, and you may forget something important. Then again, paying someone else to create your custom contract can get expensive.
The compromise solution starts with finding a free, customizable web design contract template.
Ideally, you'll locate a well-tested web design contract template that has all the necessary elements and has endured throughout the years.
Both Github and Docracy host free web design contract templates, while many others are hosted on the authors' websites. Here are three of the most popular free web design contract templates for web pros.
This popular open-source contract for web professionals was developed by Stuff & Nonsense, a UK-based design company. Its popularity arises from the fact that it's easy to understand, with minimal legalese and a touch of humor.
First developed in 2008, and last revised in 2016, it covers all of the major aspects, including what you're being hired to do, payment schedule and details, how changes will be handled, intellectual property rights, and what both parties agree to.
The latest revision even includes specific technical issues such as SEO and mobile browser testing.
AIGA allows you to create customized Terms and Conditions for different types of design engagements. It takes a modular approach, with two foundation modules usable for all design assignments (Basic Terms & Conditions, and Intellectual Property Provisions), and additional modules that can be added as needed for specific design disciplines.
The template includes instructions and guidance for use and customization, acknowledging that most designers develop a custom proposal document per project, and then create the appropriate set of terms and conditions to attach to it.
When joined together, the custom proposal and attached terms and conditions provide the complete binding agreement.
In addition, it provides guidance on advance preparation, project planning, what is sent to the client, and finding and working with an attorney.
This one is a robust and all-inclusive resource. It starts with an excellent overview of contract development and use, then provides a number of templates. The full template set includes letter of agreement, project proposal, two versions of terms and conditions (full and condensed), invoices, past due reminders, and collections letters.
Tips for using contract templates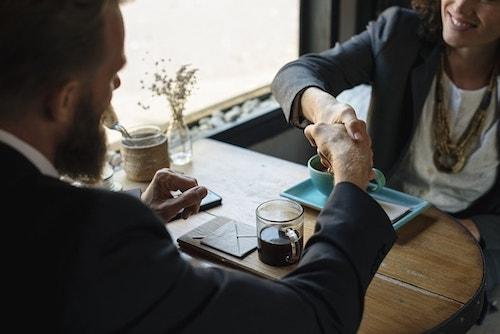 A template is only a starting point. Even the perfect template needs customization — whoever created that template didn't know you, your business, or your clients.
Combine the best elements of several templates. Cherry-pick the applicable elements of multiple contracts to build your own super-template.
Have several people review your final version. When you think you've created your best template, solicit review by those you trust, including web pro peers, friends, or your business attorney.
Proofread. Again. Review and revise until you think it's perfect. Step away for a day or two, then proofread again.
Common errors in a web design contract
Guard against common contract errors that can render your web design contract useless or unenforceable.
Dates: Preparation and signing dates must be clearly stated, as well as any deadlines related to deliverables or payments.
Not getting help: If you feel you can't write a good contract, even starting with a web design contract template, considering hiring a lawyer. It will be an investment in protecting yourself from potentially costly mistakes.
Signing: Of course both you and your client must sign the contract. When dealing with a company of more than one, make sure you have the correct signatory. Ensure that both you and the client have full signed copies.
Creating and sending your contract
And speaking of signing, establishing an efficient signing process saves time, increases convenience for your clients, and improves the way you do business.
DocuSign enables collection and management of digital signatures for contracts as well as other important business documents, such as purchase orders or partnership agreements.
Additional services help you verify identities, perform background checks, and manage digital workflows. Benefits include:
Faster turnaround time in getting contracts distributed and signed
Quicker creation of new contracts using templates
An intuitive and immediately usable method of signing
Integration with dozens of other applications and services
Flexible customization and adjustments
A digital audit trail that time-stamps signatures
While you can sign up for a free trial of DocuSign on its own, you can also use it through an Office 365 business plan integrating apps and services.
Related: What is DocuSign?
Closing thoughts on your web design contract
Your ultimate goal is to create a clear yet concise contract covering the essentials of the scope of work, deliverables, financials, timeframe, process and legal responsibilities — while simultaneously cultivating trust and respect, and providing everything potential clients need to make the decision to move ahead with you.
The above content should not be construed as legal or tax advice. Always consult an attorney or tax professional regarding your specific legal or tax situation.