Editor's note: This post was adapted from Laurel Delaney's book, "Exporting: The Definitive Guide to Selling Abroad Profitably." If you would like to find out more about the author, the book, how to find international customers, or about exporting in general, Laurel's blog is an excellent source of information.
How do you make a digital dent in the online universe? Not everyone is as lucky as PSY, whose 2013 music video exceeded a billion views on YouTube. Getting online attention (usually) requires not just one single act of greatness but thousands of attempts at greatness spread across many online platforms over a protracted period of time. That's how you capture attention and develop a following.
Succeeding in the digital world requires hard work, discipline, organizational skills, something remarkable to talk about and a long-term view.
What's digital-export success? It's people worldwide finding you, opening their wallets to buy something from you, and you fulfilling their requests profitably. To be found, you must participate and be active on as many of the top online platforms as possible. To have customers open their wallets requires developing a relationship with them, garnering their trust, and offering products they want. That causes people to take action.
Take a coordinated approach
Don't think for a minute you can foster online success with a single stunning Instagram platform. It's a start, but must be supported with a Twitter, Facebook, LinkedIn, Pinterest, YouTube and Google+ presence. Putting all these social platforms to work in concert creates a winning online strategy, provided you stick to one topic or theme you are knowledgeable about. Think RYU, Honda and TweetBra — all good examples of companies utilizing social platforms with a unified marketing message.
The goal is to have a holistic or big-picture view of what you are trying to accomplish with your export business and make sure the right messages get in front of the right people at the right time.
The beauty of this approach to online marketing is that any person at any age now has the capacity to create content, be consistent, control messaging, engage people's hearts and minds to build a brand, integrate multiple platforms and measure results — all things that are central to online success.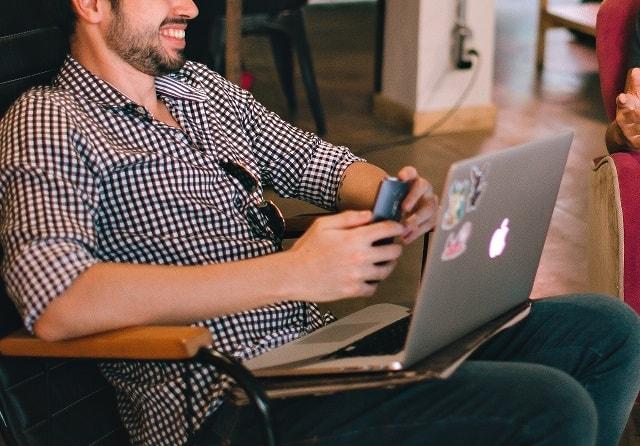 What's digital success? If you sell bricks, it's to get as many people who need bricks to buy bricks. And the biggest challenge is to reach people who don't yet know they need bricks.
This is where online platforms can serve as a door-opener to the world, offering you the greatest opportunity to take your business to its fullest global potential.
Caution: Don't underestimate the power of the unexpected. Clayton Christensen, one of the most influential business theorists of the last 50 years, coined the expression "disruptive innovation." An example of disruptive innovation is Coursera, which offers high-quality courses online for anyone to take for free. The platform is beginning to impact the education industry and could demolish the status quo.
Disruptive innovation can blindside your business and tear down whole industries.
Be on alert for every new online tool that comes your way, keep an open mind to it, and master it to strengthen your export business.
Find international customers across social media channels
Which social media platforms are best for getting your message across and motivating your audience? All of them. However, if one platform is more widely used in a foreign market, such as WeChat in China (http://www.wechat.com/en/) or Line in Japan (https://linecorp.com/en/), that's where you should take your messaging.
Tell your remarkable story across multiple social media channels so you can gain followers, retain those followers, and move a social media conversation to email, phone or face-to-face conversation for further business development. Your first step, if you haven't done so already, is to establish accounts on several different social media platforms.
When you set up accounts on different social media platforms, ensure that each reflects your brand (whether it's you or a company) and be consistent when you complete your profile on each platform.
Use a real name when possible to ensure transparency.
Add a nice photo of yourself (or logo of your company if that's your brand).
Select a gorgeous background design that's in line with your profile.
Include a URL link to your most popular online location (website, blog, or LinkedIn).
Declare yourself the go-to person on a particular subject matter.
In my case, each of my accounts — on LinkedIn, Facebook, Twitter — shows a photo of me, says that I am the president of GlobeTrade.com, features a background design image that reflects my experience doing business around the world, includes a link to my website, and indicates my passion for helping entrepreneurs and small businesses go global. That way, people clearly understand what I do, expect me to stay focused in that area of expertise, and, thus, know who to turn to when they need a resource or help on going global.
This clarity of purpose also helps for SEO purposes.
For example, if you run a bakery that makes exotic cakes, you should state on your Twitter account, for example, that you're the CEO and include your photo or your company's logo, have a beautiful background design of one of your most popular cakes, include a short description explaining what your bakery does, include a link to your website, and share that same information across all your social platforms.
If you are a mechanical engineer who designs, develops, builds and tests airplane engines, insert your photo, show a cool engine you built as a background design, write a nifty bio about your talent, include a link to your website or blog, and start sharing success stories about your engineering capabilities.
How else will Boeing, Airbus or Commercial Aircraft Corporation of China find you? This same practice holds true for building working relationships with journalists and pitching stories.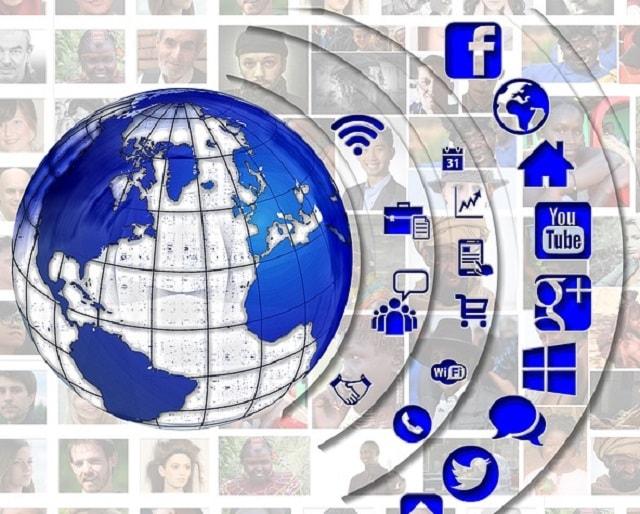 Become a digital-export rock star
As you establish your online-platform accounts, stick with the same profile information about yourself, as mentioned earlier. Consistency matters. Focus on this question: where do you want to go with your export business? Take your messaging to the social platforms that are used the most in overseas markets.
Your social media and networking presence will allow you to broaden and deepen existing relationships, attract new prospects around the globe, build thought leadership within your industry, create strong brand awareness, and grow your business. Be open to new experiences. Once you've mastered the basics, you are ready to take on the world.