This post was originally published on March 7, 2018 and was updated on August 4th, 2020.
Business owners and operators need to know what their customers think about shopping at their stores, whether it is a brick and mortar shop or an online store offering the same products and services. Knowing what your customers think can help you better shape your business and policies. This is where Google customer reviews can help.
How to get more Google customer reviews
In this guide, we'll review why Google customer reviews are important and how to gather them the right way.
Let's jump in.
Why do Google customer reviews matter?
Online customer reviews have emerged as one of the most important digital marketing tools, especially for small businesses that want to compete with much larger corporations. The best part is, your company does not have to do much of the work except encourage customers to leave their favorable impressions about your business on one or more of the leading customer review sites.
If you still aren't convinced that online customer reviews matter for promoting your products and services, let's look at a few statistics to seal the case for receiving online customer reviews.
Related: How to ask for testimonials and reviews from your clients
Google reviews and search engine benefits
Google has dominated the search engine market for years. The company has recently placed much more emphasis on how its algorithm calculates search engine results.
Although YouTube videos and social media sites have gained more prominence in how Google ranks businesses, the company's own customer review site has morphed into one of the most important search engine ranking factors.
The typical local business compiles 39 Google customer reviews, with local businesses showing up on the highly coveted local SEO results acquiring an average of 47 Google customer reviews.
Local businesses average 4.4 out of five stars on Google My Business, while just five percent of local businesses have an average review rating of fewer than three stars.
Important considerations for Google customer reviews
Asking for Google reviews involves much more than a short conversation every time a customer leaves your store. You have to account for the power the internet has for requesting feedback about the performance of your company.
Customers love to see their names behind engaging and informative reviews posted online.
Here are a few key points to take away from businesses that want to piggyback on the marketing power of Google customer reviews:
Establish a Google My Business profile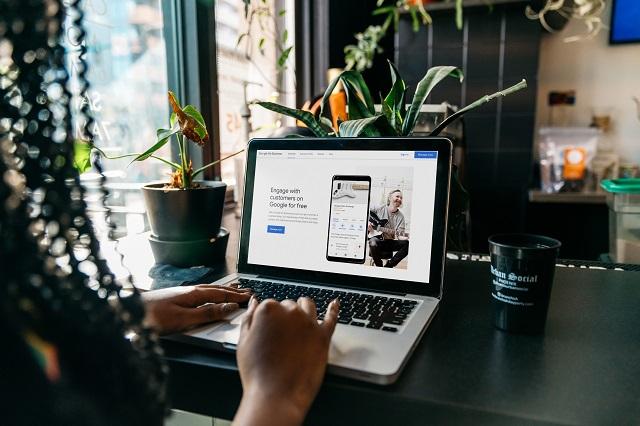 Google My Business is a widely used tool that gets your company noticed online. When you sign up at Google My Business, you immediately gain access to your business information on digital applications such as Google Maps and Google Search.
More importantly, a listing on Google My Business allows you to respond to customer reviews, which is critically important whenever you need to address menu items or customer service issues.
Not sure where to start with Google My Business? Here's a helpful tutorial video:
Editor's note: Need some extra help with Google My Business and other digital marketing endeavors? Websites + Marketing from GoDaddy can help you get set up on Google My Business and show you your reviews on one dashboard.
Do not "review shame"
Google does not like it when business owners and operators respond to customer reviews by using a confrontational tone (or review shaming).
In fact, focus on being positive when you respond to reviews with three stars or less.
Consumers are looking to see how you handle that feedback because it gives them a better idea of your dedication to the overall customer experience.
In essence, treat a negative review as an opportunity to show that you want nothing but the best for your customers.
Never buy Google customer reviews
Perhaps the practice most frowned on by Google is paying for positive Google reviews.
There are a growing number of companies that offer what is referred to as "Five-star customer review services" that promise to deliver the best reviews on the Google platform.
Taking a short cut by paying for positive customer reviews places your business in direct violation of Google customer review guidelines. It also brings federal regulators like the FTC into the picture.
Earn your positive reviews, don't pay for them.
Above all, respond to the customer reviews uploaded on Google's popular platform. Research demonstrates that more than half of your customers want a response from your business no more than one week after posting a review on Google.
To demonstrate that you truly care about your reputation, try to respond to a review within 12-24 hours.
How to get Google customer reviews the right way
You now know what not to do when soliciting customer reviews presented on Google. The time has come to learn how to solicit Google customer reviews the right way.
Hop on the email marketing train
Hearing the term "old school" conjures up images of outdated trends, especially when it comes to describing online marketing tactics. However, there is one old school digital marketing practice that remains as powerful today, as the day the Internet became a commercial success.
It is called email marketing.
The tactic has evolved over the years to include automation and content marketing techniques that enhance the experience customers have when reading email newsletters.
For Google customer reviews, it is not simply about email marketing, it is about reminding your customers about Google's customer review platform.
You can add a reminder at the end of every email newsletter, as well as run a feature campaign once in a while that clearly asks for new customer reviews.
Give your customers a page to land on
Just like an air traffic controller guides a plane onto a landing strip, as a business owner or operator, you can guide your customers to writing Google customer reviews by developing a landing page.
In the world of internet marketing, landing pages represent individual web pages that have one purpose.
Your website visitors find a landing page by clicking a link on a social media site like Facebook or Instagram. They can also access a landing page by clicking an ad placed on a search engine like Bing or Google.
You can create a customer review landing page by using review management software or going it alone with the development of a unique page dedicated to promoting customer reviews.
We recommend sharing links to the pages that send customers off into cyberspace to post reviews.
Get your team involved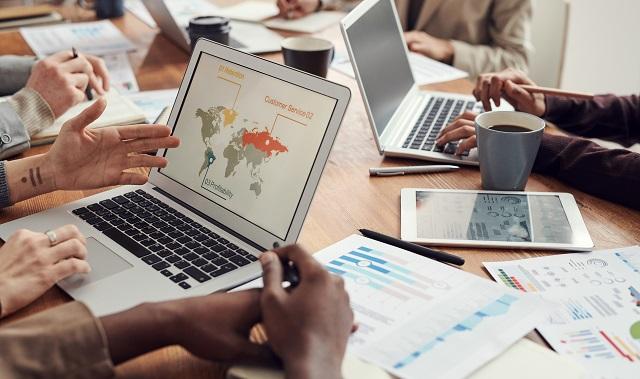 You developed what you think is a comprehensive training program for new employees, as well as ongoing development sessions for your tenured staff. However, you might be missing one important element for your training programs.
Spend 15 minutes describing how your team can ask customers to leave reviews online. You can use the same principle that your business uses for comment cards. Something like "When you have a couple of minutes, please leave us some feedback on our Google My Business page." You can print the information on a small card and hand out the cards before customers leave your business.
This is an especially effective way for hotels, restaurants and other service-oriented businesses to solicit Google customer reviews.
Related: 5 ways to manage your restaurant's online reviews — good and bad
Be responsive
It is not enough to just read the reviews left by your customers on Google.
A Harvard Business Review study confirms the importance of responding to customer reviews, both good and bad.
The study concluded that business owners and operators that started responding to online reviews received around 12 percent more reviews soon thereafter.
Responding to bad reviews, as mentioned before, is similar to handling a customer complaint issued at your store. You have the opportunity to turn an unfavorable situation into one that attracts another loyal patron to your business.
The same Harvard Review Study also states that responding to customer reviews online can translate into an increase in the number of stars awarded by reviewers.
Take advantage of the Google My Business marketing kit
Google takes it one step further with its marketing kit program.
Using Google's services, you can design and print customized marketing materials that bring a personal touch to customer relationships.
You can place the printed materials anywhere in your business that experiences a high level of foot traffic. The marketing materials highlight some of your best reviews so far and direct customers to your Google My Business page to leave a review of their own.
The bottom line? Deliver superior products and customer service
What is the best way to motivate your customers to leave glowing reviews on Google? The answer is by beating the competition with superior products and customer service.
In other words, you want to make your customers happy.
Five-star ratings have a tendency to drive other positive business metrics.
With so many digital tools to spread the word about your business, Google customer reviews often take a back seat for many company marketing campaigns.
Running a powerful program focused on boosting the number of positive customer reviews is one of the most cost-effective ways to increase the number of new customers, which in turn, leads to a substantial uptick in sales.
Don't delay — take charge of your Google customer review program today!