A white paper is a business marketing and informational tool used to educate the intended audience and provide assistance for important decision-making. When learning how to write a white paper, it's important to first understand its origin to get a better grip on its use.
In the first part of the twentieth century, short but important government research and policy reports targeted to the British Parliament were printed on white paper, and the covers were also white. Longer, more detail-oriented reports were bound with blue covers and were called "blue books."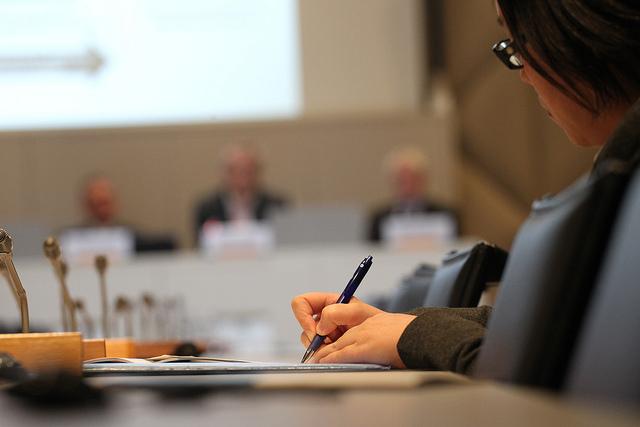 Because "white papers" were shorter and contained information needed before members of Parliament voted on particular issues, they were termed "white papers." Today, most blue books are used in academia for informational and testing purposes, while white papers are used in business situations. The purpose of a white paper is to give the reader important information needed before making a business decision of some kind.
White papers have evolved into one of the most important and effective marketing tools that businesses can use to inform readers, assign credibility to the white paper issuer, and gain trust between the white paper issuer and reader.
A white paper is essentially a mix of an informational article and a glossy brochure. White papers can be distributed in hard copy, as part of a larger document such as a business plan, or available digitally as an attachment to an email, a newsletter or as a page on a website.
The purpose of a white paper is to educate and to sell to the end reader.
Now that you understand what a white paper is, we need to cover what it isn't before we learn how to write a white paper.
What a white paper is not
It is very important that what you present as a white paper actually is a white paper, not something else.
A video is not a white paper, as it is not printed and narrative text.
A short two- or three-page article is not a white paper because it is not long enough to contain enough useful and substantive information to educate the readers and help them make a necessary decision.
A sales pitch is not a white paper, as the white paper is intended to help the reader make a decision and find a solution to a problem or challenge — not to necessarily choose only one option as the "right one."
Product guides, installation instructions, user manuals, etc. are not white papers. These documents are intended for the user after a sale is made. A white paper is intended to be read before a sales decision is made.
An opinion piece is not a white paper, it is an editorial. A true white paper is a factual document with supported quotes from industry experts, references, credible statistics, figures and graphs.
There are places and spaces for those other types of documents and media, but don't identify them as white papers. Even the term "white paper" means that the information must be presented on white paper, including a white cover, when applicable.
How to write a white paper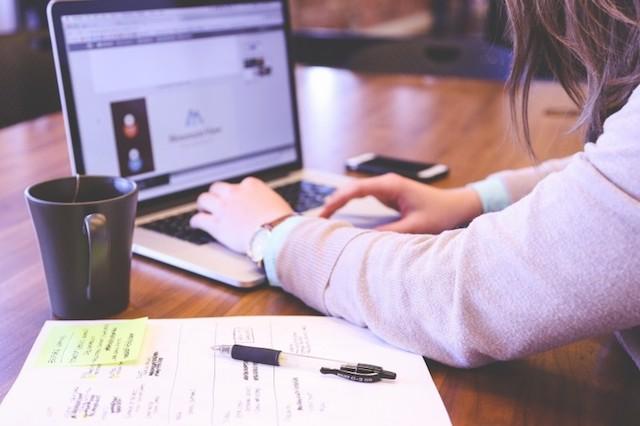 A true white paper offers solutions to a problem or challenge, does not just praise or discuss one solution, piques the reader's curiosity, and includes a call-to-action that encourages the reader to do further research and seek more information.
White papers are not easy to write — they must be both concise and the right length to convey the right information; they must contain easy-to-comprehend ideas and use uncomplicated language, not industry jargon; and they must be "non-salesy" and focus on the benefits of of the topic for the reader.
Like formal business plans, white papers follow a specific format, and always include a front and back cover, even if it is intended to be distributed digitally. A white paper is five to 25 pages long (not including covers) and generally has the following components in the following order:
The introduction. This is a one-paragraph overview of the white paper to give readers a general idea of the content in the document and entice them to read further.
The problem or challenge. White papers are intended to give readers possible solutions for a problem or challenge they are facing, so this section is intended to state the issue in a way the readers can easily relate to and feel their issues are being addressed.
The solution. This is the section where you propose your own solution to the identified problem or challenge, but not with forced sales language. Your goal is to give your readers enough information to encourage them to make their own decisions.
The benefits. Here is the section where you talk about your product or service, but only after you have presented a real solution set. While discussing the benefits — you, your product and/or your services offer — you must also include supporting evidence and information.
The conclusion. This section is a one-paragraph summary of everything included in the white paper, including why your product or service is the best option. It is very effective to include the advantages of using your solution, as well as the disadvantages of not using your solution. Again, this section should include references, citations and links.
Contact information. Make sure to include how you can be contacted, as well as the best way and time to get in touch with you.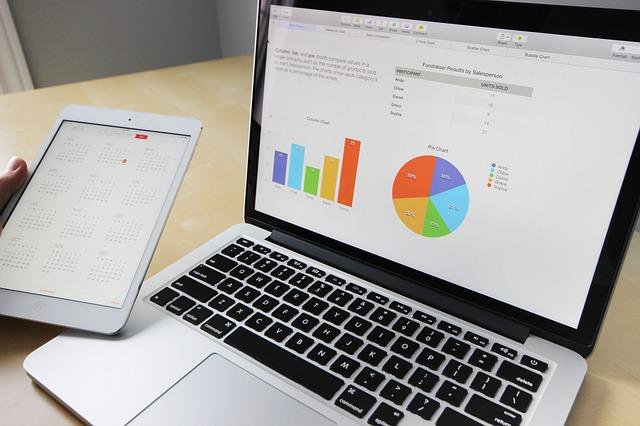 When completing and formatting your white paper, you should include case studies, charts, diagrams, graphs, tables and photos as appropriate to get your point across. These elements help with the credibility of your white paper and improves the reader's perception of you and your company as authorities on the topic covered.
More tips
Learning how to write a white paper that's comprehensive and yet effective takes time, research and practice. Here's a list of resources to assist you in writing a great white paper:
A well-researched, well-written and properly formatted white paper is an effective way to sell yourself or your topic without actually "selling." Your white paper can be a stand-alone document, or it can be included as part of a larger document, such as a business or marketing plan. Just remember to provide the research behind your solution!