If your business is growing quicker than you expected — good for you. Do you have a growth strategy in place?
Given the fact that a mere 56% of startups survive their first five years of operation, regardless of your niche or sector, if your business is thriving, you could well be on the fast track to success.
While business might be booming, in our ultra-competitive digital age, your ultimate growth and longevity will depend on strategy and sustainability.
If you're able to adapt as your business scales, you'll push yourself ahead of the pack — and stay there.
So, to ensure your business scales for success (rather than becoming a monumentally messy failure), you need a sustainable growth strategy with an action plan that works for your venture and your venture alone.
Disclaimer: there's no one size fits all solution.
You see, while growth is positive in business, if you expand too quickly and you're not prepared, you could land yourself in hot water.
If you don't have the strategic growth plan to cope with increased demand, you could face budgeting issues, fail to meet consumer expectations (poor customer experiences are incredibly damaging to brands, particularly new ones), and experience a wealth of employee engagement or retention issues, among other organizational snags.
How to implement a sustainable growth strategy
We know that you're a talented, ambitious business owner, and we're on your side. To help you keep your business thriving as it expands, let's explore the essential steps required to create a sustainable growth strategy.
By using these steps as a blueprint for sustainable success, you'll be able to adapt and evolve as your business thrives.
Let's get started — there's no time to waste.
1. Select the right business structure
When it comes to creating an optimal growth strategy for your business, first it's essential to establish whether you've outgrown sole proprietorship.
If you're currently a solo business owner or freelancer and you believe that your workload is and will continue to become unmanageable, it's time to change your structure.
Even if you currently have a few people working within your operation and you're starting to discover that your current rate of growth is hindering your ability to run efficiently, your first step to sustainable growth strategy glory is visualizing your workday.
By taking your daily and weekly workday processes into consideration, you'll be able to create an organizational framework that will help you meet growing demands on a regular basis.
For instance, if you're an ecommerce business, one of the quickest and easiest ways to prepare your business to scale is to stop filling your own orders. Packing, shipping, trips to and from the post office — all of these activities are incredibly time-consuming.
In this case, you might consider dropshipping as you don't have to consider shipping or stock management logistics.
Alternatively, if your business is based on offering a service, you should make decisions on the personnel you'll need to achieve your long-term goals, taking your core value proposition, client acquisition plans and forecasted budgets into consideration.
To make these critical growth strategy decisions, you must start by looking at your practical operations.
Every time you start a task, write down what you're doing and track the time it takes to complete it. You don't need fancy software or tools for this — just a pen and a piece of paper. By the end of your week, two things will hopefully have happened:
You'll understand the massive productivity and focus gains that come from recording what you're doing as you do it.
You'll have a far clearer picture of how many disparate tasks and roles you're performing.
With a solid grasp of your current demands, you'll be able to craft an informed plan that will help you manage your projects and processes more efficiently.
The takeaway:
To build your sustainable growth strategy on solid foundations, you must look long and hard at your existing business structure. In doing so, you'll be able to develop a new internal structure that can accommodate your business as it grows.
Related: Sole proprietorship? LLC? S-Corp? Know your business entity options
2. Secure the right funding for a sustainable growth strategy

To enjoy a sustainable growth trajectory, you must secure the right funding for your business.
Niche or sector aside, capital is essential to the long term success of any business, big or small.
Working capital is an invaluable marker of organizational health as it indicates whether you have sufficient cash flow for your future expenses and expenditure. That said, to cement your growth strategy and get it off the ground, securing the right level of funding is essential.
Taking every element of your sustainable growth plan into account, set a budget. Your budget should cover your projected monthly outgoings as you scale, in addition to the cost of tackling specific growth initiatives and milestones.
Once you've outlined your sustainable growth strategy and set your budgets or goals, you'll be able to get out there and secure some funding.
The takeaway:
You will not be able to take action on your strategic growth plan without considering the funds you'll need to put theory into practice on a sustainable basis. From bootstrapping and crowdfunding to equity fundraising and SBA loans, there are several avenues available to businesses.
Related: 10 small business funding options — from angel investment to traditional loans
3. Put the right employees, tools and processes in place
If you've created your plan, made accurate financial projections and secured the right funding, you'll be ready to start making the magic happen. Your ability to make the right choices concerning your staff, your processes and your business tools will dictate the ultimate success of your sustainable growth plan.
Let's take a look at each of these key areas.
Putting the right employees in the right places
If you don't have the right talent and your employees are indifferent to what you're trying to achieve, it's unlikely that you will scale smoothly, regardless of how many hours you set aside for planning.
When you're making changes to your business structure, you must take your company values into consideration, making sure that your existing employees or new recruits are on board with your business's growth mission.
If they are, they'll be more likely to stick with you during bumpy periods.
In addition to acquiring or maintaining the right talent, it's vital that you place the right people in the right role, empowering everyone within the business to maximize their skills and knowledge.
And, when it comes to maximizing potential, knowing how to delegate is key.
An alarming amount of business owners never really master this core competency, and they're not hard to recognize out there in the wild. They're the ones flailing around in one-person shows watching their dreams of freedom go up in smoke.
To improve your delegation skills, here are two things you should remember:
Documentation is your friend. It's unreasonable to expect people to match your standards or define their own operational processes from scratch. Give your team a clear framework to operate within, and encourage them to make it better.
Treat every item delegated as a learning opportunity. This is an area where you will make mistakes. Accept that fact early on, and commit to iteratively learning from your talent.
Related: Build your team — from hiring the best in-house talent to outsourcing
Adopting the right processes
When it comes to rolling out a sustainable growth plan, your staff will only be able to thrive with the right processes in place. And, to do so successfully, focusing on your core tasks is essential.
Core tasks fall under the heading of "do it." These are jobs where you're either clearly the best person to carry them out, or you have literally no choice in the matter. In the early stages of business growth, both things are likely to be true.
Regardless of what it takes, you need to carve out a portion of your weekly time that's purely devoted to the improvement of your processes.
The exact percentage of your time doesn't matter so much — anything greater than zero will do. Once you've found the time, use it to make some aspect of the task under consideration easier, helping you to refine your growth strategy as you scale.
This could mean practicing a key skill, buying better equipment, committing to documenting a tricky process or something else entirely — as long as it's verifiably making you better at your job, it's worth doing.
Circling back to your staff, or talent, for a moment. After taking ample time to refine your core business processes, you might identify skills gaps within your organization. Fortunately, we live in a hyper-connected digital age.
If you'd like an extra pair of hands to fill in a skills gap or deliver a project, you can outsource, using the talents of an experienced freelancer. For example, if writing isn't your forte, it's probably worth the money to pay a professional to write converting, engaging blog posts for your site. You might also consider outsourcing your social media management or media relations.
Outsourcing is not a process to enter into lightly or haphazardly, but the payoff can be considerable when you find the right freelancer or contractor to complete a tricky or time-consuming task on your behalf.
Related: How a small business social media manager can save you time and make you money
Working with the right tools
If you've realigned your recruitment efforts and refined your internal processes for growth, by working with the right tools, you'll be able to scale with real success.
Behind any sustainable growth strategy lies the right technology.
One of the most powerful mediums you have at your disposal is automation.
To grow seamlessly, you should automate some of your most integral internal processes.
You can automate chat functions on your website, email marketing features and even product pricing.
At its core, automation is an excellent growth strategy as it's almost like creating clones of yourself to provide a more streamlined, professional experience for your customers.
When you're considering where to start with automation, repetition is a dead giveaway that a task can be automated. If you're sending the same email multiple times a day or week, automate it.
If you're clicking the same series of buttons on your website, automate it.
The bookkeeping and accounting you're doing every month? Automate it.
Most, if not all, of your email communications with clients or customers should be automated.
It's also possible to automate most of your social media posting activities, or at the very least preschedule them with tools like Hootsuite or Buffer. You can even automate sales, seasonal promotions and analytics for your business.
That said, don't go overboard with automation. There are times when an automated response or action won't cut the mustard. For example, when you are personally thanking a brand advocate or when a customer is displeased with your product or service.
Negative reviews and customer dissatisfaction require a personal touch, and you should never rely on automation to tackle issues of this nature.
The takeaway:
To get the most from your newfound strategies and optimize your strategic growth plan, you must streamline your processes. In the digital age, tools and technology exist to help you automate areas of your business and improve project management across the board. So take advantage of them!
Related: Email automation 101 — 5 steps to automate email marketing
4. Avoid internal silos

As your business grows and changes, it's incredibly important to keep internal silos from forming. If your departments begin to silo and become fragmented, communication will break down and all of your hard work will unravel — fast.
Silos kill collaboration, stunting organizational progress in the process.
If you're scaling quicker than expected, barriers to communication could seriously derail your business. To cultivate an adaptable culture based on communication, here are some measures to consider:
Share your values of collaboration and communication with every member of your team so everyone is on the same page.
Run cross-departmental collaboration sessions and workshops to encourage communication, utilizing internal project management tools to keep a dialogue open at all times.
Offer opportunities for your team to gain new qualifications, learn new skills and share experiences with each other. This will ensure your business remains competitive and cohesive as you scale.
The takeaway:
Throughout every stage of your growth strategy, you must keep communication open across the organization at all times to prevent counterintuitive silos from forming.
Related: 5 effective communication tips for leaders
5. Be transparent and keep your promises
Transparency is a powerful thing. Studies show that organizational transparency from leaders plays a pivotal role in employee happiness and motivation.
With this in mind, as you grow, you must remain completely honest and open at all times, which means that you must deliver on your promises.
Whether you're talking about promises you've made to your investors, promises you've made to your employees or commitments you've delivered to your customers, you must make sure that you can deliver.
Never make a bold claim that you're not sure that you can follow through with or make a promise something you're unsure you're capable of materializing.
It will harm your reputation both internally and externally, rendering all of your sustainable strategy efforts useless.
To maintain transparency at all times, you must build a culture of trust, offering regular progress updates and making promises that you feel confident about. Don't wing it, you could find yourself in hot water.
The takeaway:
As you grow, you need to be honest with yourself about your limits and capabilities. If you sell physical products, for example, you must take measures to smoothly scale your production line within your limits. Be honest with your staff, partners and investors, and if you do hit a snag, you'll find that everyone pulls together to find a solution. On the contrary, if you're secretive or make unrealistic claims, you could have a mutiny on your hands.
6. Plan for a potential buyout offer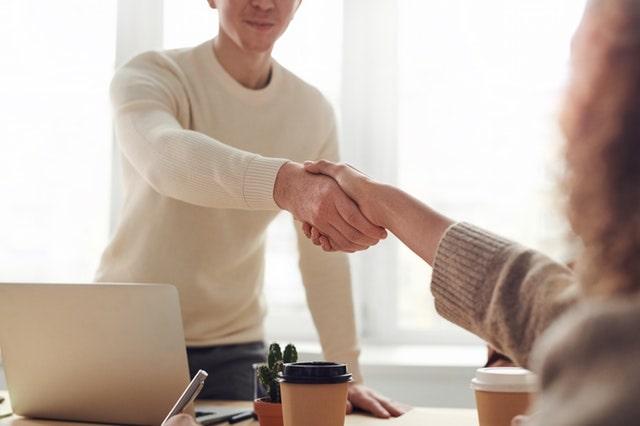 Last, but certainly not least, you should consider if you'd be willing to sell your business somewhere down the line.
If your growth plan takes shape and your business continues to scale the right way, you might find potential buyers knocking at your door. And, some of their offers might be very attractive, indeed.
To sew up your strategic growth plan and cover all eventualities, it's a good idea to create a viable buyout process. Doing so will allow you to accept a lucrative offer with confidence and ensure everything goes off without a hitch.
After all, the last thing you want to do is fumble the deal or inadvertently dismantle your business.
To formulate a water-tight buyout plan, here are some things you should consider:
You must understand your business's worth and valuation.
You must consider your buyout terms and ensure they're legally binding.
You must focus on negotiating the deal, not the price alone.
You must go through your plan with due diligence, making sure there are no weaknesses or loopholes.
The takeaway:
Having a buyout plan is an essential part of any solid growth strategy, so make sure you take the time to create one.
Conclusion
"Growth is never by mere chance; it is the result of forces working together." ~ James Cash, JCPenney
To summarize, here are the essential steps you need to consider when implementing a sustainable growth strategy — fast:
Select the right business structure.
Secure the right funding for a sustainable growth strategy.
Put the right employees, tools and processes in place.
Avoid internal silos.
Be transparent and keep your promises.
Plan for a potential buyout offer.
Follow this process and trust your instincts, and your business will continue to thrive amid constant growth and change.
This article includes content originally published on the GoDaddy blog by the following authors: Simon Spade and Tom Ewer.