What's the No. 1 challenge small business owners face in managing their online activities? Knowing the right steps to take online to grow their business. ~ GoDaddy Small Business Owner Survey November 2018
Creating an awesome free website is a key online strategy for any small business owner. But the reality is, it's only one piece of the puzzle. If your goals include building a brand, attracting new customers, and ultimately growing your business, it's going to take more than just a website.
What about social media? Email marketing? SEO?
When you're getting a business off the ground, finding the time, confidence, and resources to figure out these marketing tactics can be difficult.
Editors note: With our brand name generator you can discover new ideas for an attractive brand name.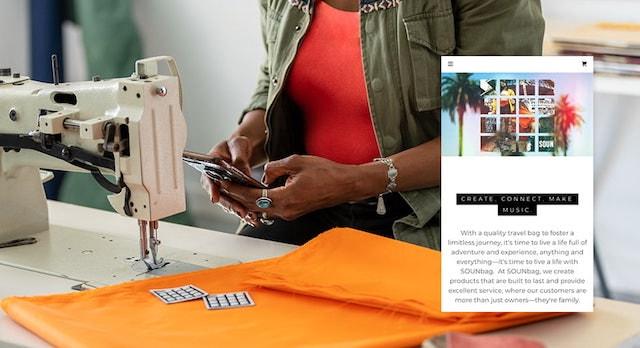 At GoDaddy, we're committed to delivering tools and services that are not only easy to use — they also help you achieve your goals. Our new Websites + Marketing solution integrates websites, marketing and eCommerce tools with the guidance needed to achieve success.
Introducing GoDaddy Websites + Marketing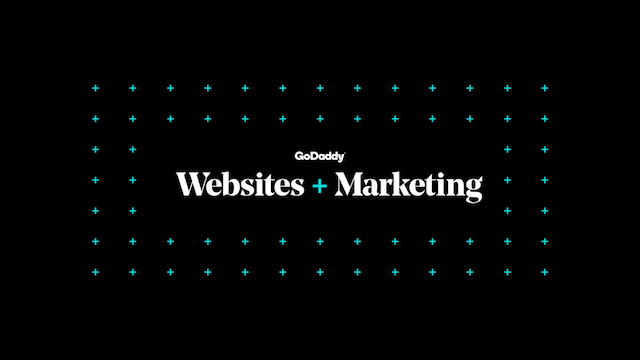 GoDaddy Websites + Marketing is an all-in-one solution that empowers every idea, business, side hustle or nonprofit cause to claim their place online and look great in all of the places that matter.
Websites + Marketing is more than just a website builder — it's your guide to better business results.
How do we know that? It's powered by GoDaddy InSight™, an intelligent learning system fueled by data from millions of websites.
Within 12 months, customers using Websites + Marketing saw an average increase of 18% in business revenue.*
Are you a master baker looking to get your cupcake shop up and running? A dog walker looking to grow your dog-parent rolodex? An ayurvedic professional looking to sell your products online?
Whatever the case — if you have an idea that needs roots, Websites + Marketing has the tools you need to manage and grow your online presence.
All the tools you need in one beautiful package
We know that small business owners do what they do for a reason — they're passionate about their craft. Spending time and energy trying to navigate the ins and outs of getting a business online is probably not at the top of the list.
We put in the time and research to explore this pain point: What are the biggest obstacles that entrepreneurs face trying to grow using online activities?
The answer was loud and clear: What are the right steps to take, and how do I even know what's working?
And we solve that problem with GoDaddy Websites + Marketing.
Interested in creating a logo for your business? Give our free logo maker tool a try today.
Manage it all in one place
Websites + Marketing is designed to help you create and manage a website — plus more.
Make a professional looking website in under an hour and easily set up your business on other top sites like Facebook, Google and Yelp.
Use built-in tools like search engine optimization and email marketing to easily reach and engage customers.
Whether you sell physical goods, digital goods or services, you can easily add an online store and allow customers to book appointments online 24/7.
With 100-plus modern, designer-made templates tailored by industry, you can easily get the look you want.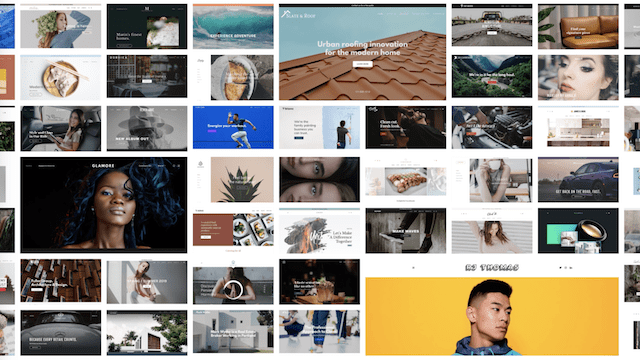 Effortlessly see your website across 20-plus designs that vary in layout, font styles and colors. Instantly apply changes in a few clicks.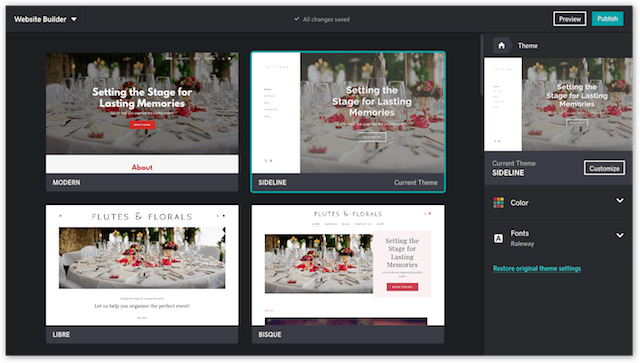 Websites + Marketing was built with your busy schedule in mind, so you can create, manage and update your entire site from your phone or tablet.
Get smart, data-driven advice with GoDaddy InSight™
GoDaddy InSight™ is a smart learning system that provides data and guidance based on your business industry and goals.
We recognize that not every business has the same goals. A restaurant is focused on filling their tables, an accountant may be focused on attracting local business, and a sporting goods shop could be looking to expand into online sales.
InSight's algorithms create a custom Action Plan tailored to your business.
It's a guide to direct your efforts so you're spending time on the tasks that will have the most impact on your business.
How do you know it's working? We also provide a custom InSight Score using performance data like website traffic, social media activity and online sales — benchmarking your business to others in your industry and region, with a similar online tenure.
See data across your website, social media, online reviews, online store and appointment bookings all in one dashboard. Easily monitor new reviews from Google, Yelp and Facebook and get reminders to respond.
Be everywhere online that matters
Improve your search engine ranking through search engine optimization so more people can find you.
Where your site ranks in search results can have a huge impact on your business.
GoDaddy Websites + Marketing automatically reviews your site and optimizes it for search engines like Google, Yahoo! and Bing.
Within nine months, websites using GoDaddy SEO saw their Google traffic increase 2.5 times as compared to GoDaddy websites without it.
You can also attract more customers by listing your business name, address and phone number, hours and website on Google and Yelp. Your listing will appear when people are searching on Google Search and Maps and on Yelp.
Save time and update an existing Facebook Page or create a new one using the information and photos from your website. We'll suggest ideas to post on your Facebook Page to engage with customers. Even post products directly from your online store to drive more sales.
You can also connect to Instagram to easily monitor your account activity.
Engage your customers with a built-in email marketing tool that integrates with your website and automatically create eye-catching emails with a consistent look and feel to reinforce your brand. Add a "subscribe now" section to your website to grow your email list and send emails to your customers to stay connected.
Find new customers wherever they shop, and deliver the same exceptional service. Our Online Store lets you quickly list your products on the largest marketplaces, sync your inventory across sales channels, and manage all of your orders from the same dashboard.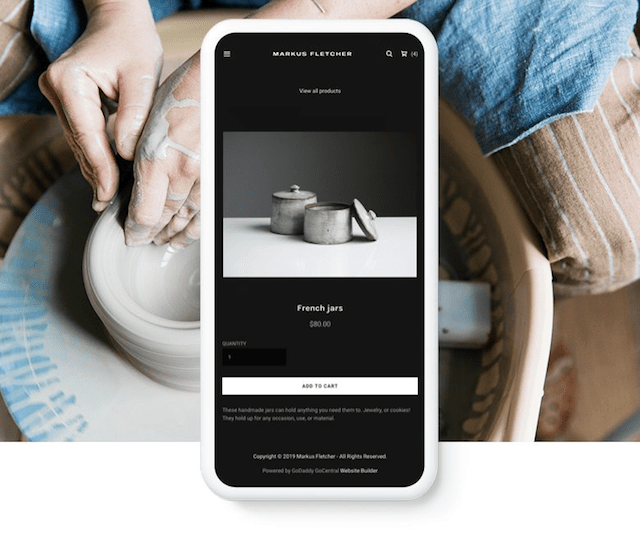 Get a single dashboard to monitor your customers and launch targeted marketing campaigns.
Sync your marketing across email, Facebook and Google with the click of a button.
Track purchase history, and create unique customer lists for promotions, product announcements or loyalty programs. Create "Members Only" content, send appointment reminders, or customize automatic messages like welcome emails and order confirmations.
Take a look at what people are saying about Websites + Marketing
Get help 24/7 from GoDaddy Guides
Our award-winning customer support representatives are always ready to help you bring your idea online. If inspiration strikes at 2 a.m., we're here. Call or connect with us online anytime.
A brilliant site is just the beginning. Take your idea further with Websites + Marketing for free today.
* Based on a survey of 1,042 small businesses using Websites + Marketing conducted in March 2019 who stated an average increase of 18% within a year as a result of using the product.